<!– google_ad_section_start –>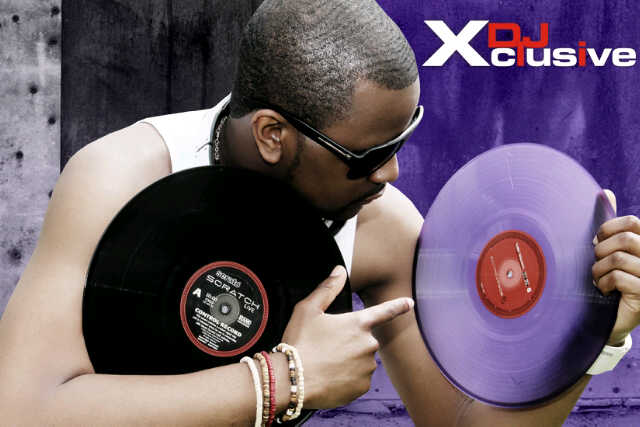 We had a chance to talk to One of Naijas top DJs and EME's Main DJ ..DJ Xclusive and here is what he had to say about his career and what next
Can we meet Dj Xclusive?
My name is Rotimi Alakija but I'm better known as DJ Xclusive (Without the "E")… people tend to make that mistake a lot . 
When did you start deejaying?
I started Deejaying Officially in the year 2003
As a learned person that you are why didn't you opt for a white-collar-job instead of being a dj?
Music has always been my first love… when I was a teenager I was always by the radio listening to music and mixing songs up with two cassettes. It was pretty funny back then to people who didn't understand but I knew what I wanted.  I worked for a while after graduating before I decided to follow my heart so I would say PASSION made me opt out of my 9-5 job.
DJ Xclusive ft MoEazy – I'm Xclusive (Replay)
Audio clip: Adobe Flash Player (version 9 or above) is required to play this audio clip. Download the latest version here. You also need to have JavaScript enabled in your browser.
 EME announced you as their official dj, how did that deal happen?
Well, I've always had a cordial relationship with the whole team and we discussed it a couple of times long before it happened but I guess when its time for something to happen, it just happens and there is no way to explain the process.
 Why did you decide to come back home from the UK?
There is this saying "There is no place like home" and its true… Although I was born in the UK, my roots are right here in Nigeria! I love my country I'm also here because I want to be part of the change in Nigeria. I see it coming pretty soon!
Deejaying in the Uk and in Nigeria should be very challenging because of the contrasting choice of music, how did you adjust so fast?
Well, It's God and talent. As a DJ, you should be able to deliver to any type of crowd and I can say I have successfully been doing that. In the UK, there is a lot of demand for Naija music whereas here in Naija, they are still trying to get used to house music… the deal is to know how to read the crowd and feed them with what they want.
How do you combine your job on cool fm to your job at EME and also deejaying at gigs, it must be a very tiring schedule for you.?
Well it actually is a very tight schedule but like I always say "I'm Not Human"… I love challenges. Combining these three brands (DJXclusive, Wizkid, CoolFM) has not been easy however, I have been able to create a balance successfully.
 W4 KONTROL (HOUSE REMIX)
Audio clip: Adobe Flash Player (version 9 or above) is required to play this audio clip. Download the latest version here. You also need to have JavaScript enabled in your browser.
Your award as the dj of the year at the NEA awards, did it come as a surprise to you?
I was overwhelmed when I heard the news because I was not present at the event. But i was not surprised…  I'm an optimist. I try not to think negative thoughts so all through the voting session, I already believed in my heart that I would win. But that wouldn't have happened without the love & support of my fans.
ICE PRINCE – SUPERSTAR (HOUSE-REMIX)
Audio clip: Adobe Flash Player (version 9 or above) is required to play this audio clip. Download the latest version here. You also need to have JavaScript enabled in your browser.
Should we expect a "Dj Xclusive Album" anytime soon?
An album by DJ Xclusive is in the works, someday soon you'll hear more about it.
What's your advice for upcoming djs and artistes?
Believe in yourself and Focus.
What should we expect from Dj Xclusive in the nearest future?
Loads of Good things by the Grace of God… the future looks very promising.
BRYMO ARA (HOUSE REMIX)
Audio clip: Adobe Flash Player (version 9 or above) is required to play this audio clip. Download the latest version here. You also need to have JavaScript enabled in your browser.
Thanks and God bless you for your time
Thanx and God Bless you too!
<!– google_ad_section_end –>
---
---
---