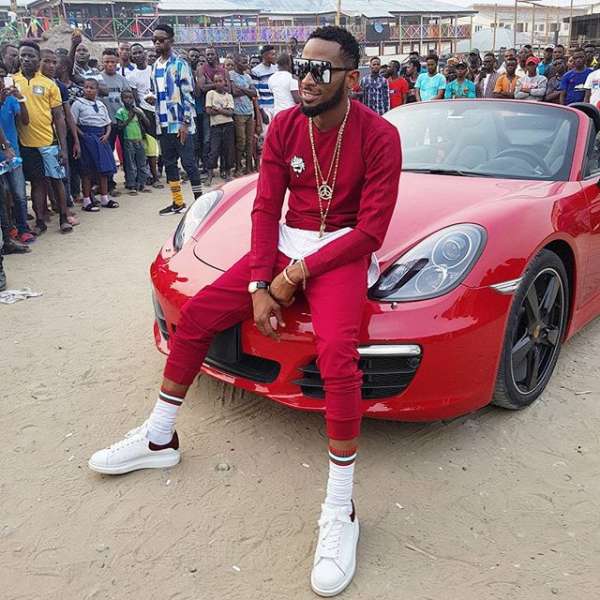 Issa banger, issa banger… so therefore, sure banger!
Nobody wants to miss out on the goodies that this fast moving train called the 'shaku shaku' trend is giving out early in the 2018 year. With the damage Olamide's Science Student is doing all over town, many thanks to the tripartite team of Mr Real, Idowest and Slimcase for pioneering this viral movement, even a D'Banj has attempted to offer his 2 cents with the jam titled "Issa Banger".
So we discuss the potential of it being a hit or an absolute miss on this #TXReview.
Read, and share your thoughts in the section below!
@jimancipation I'm particularly tripped by the fact that D'Banj never relents on his efforts in attempting to  dominate the industry space like he once did before. For years now, he's been working hard and tirelessly to fashion out an epic comeback that hits like rock. From latching on the buzzing stars of different times – Davido, Olamide and Oritsefemi, to trying out new producers he thought could recreate the magic he had with Don Jazzy, and attempting the trap sound like we heard it on El-Chapo; this collaboration with Slimcase and Mr Real is torn from the same playbook of tricks, only this time it is the Shaku Shaku trend.
Very strategic I must confess, and because his materials are now taken with a somewhat feeling of levity, it aptly suited to have the leaders of the Shaku Shaku wave best this song. Moreso, because what better time than now to actually find good reason to listen to the man D'Banj. Even though the flavour of the song is not in D'Banj who honestly had a typically decent performance on the track, but rather with Slimcase and Mr Real, who did the most effort in sustaining the vibe, and are the real reason why we came and stayed on this song; Issa Banger seems pretty much like a big a$$ contender for what might wrestle the Shaku Shaku shine that is being usurped by Olamide's Science Student. Already, it has found plenty succour on the streets, and my hopes are that it continues to resonate deeply with the lovers of street pop music.
Rating – 4/5
@ibironketweets The persistence shown by D'Banj in his comeback mission, deserves commendation. He has made countless attempts but only one or two got any serious buzz. His struggle has turned him into some sort of culture vulture who jumps on trends with the hope of scoring a hit.
That's exactly the idea behind Issa Banger. D'Banj invited vanguards of the trending shaku shaku vibe to establish a mutual relationship which allows D'Banj tap into their rave while the duo of Slimcase & Mr Real get that dream collabo with their role model, the 'big fish'. The result – so typical. The song has the normal loud chanting and roll out of slangs that creates the noisy atmosphere synonymous with shaku shaku materials.
Interestingly, it's an atmosphere that allows the old D'Banj, the D'Banj of Mo'hits to resurrect and create a some kind of spark. Mr Real & Slimcase evoked the spirit of the old, long gone D'Banj and he heeded their call this song. Issa Banger is not gonna make my playlist, certainly, but it seems to have all the elements of a good street pop material. It sounds like something the street would like.
Rating – 3/5
<!– google_ad_section_end –>
---
January 27, 2018
---