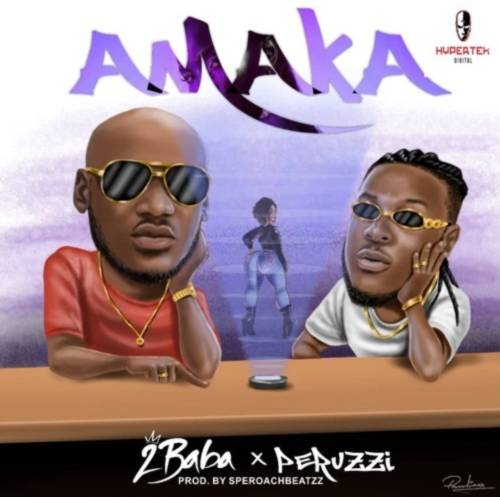 Amaka dissapoint me
But iyeneke confusion
Amaka disappoint me
Nyom kem disappointment o
2Baba has been described as the "greatest music talent out of Africa." That is quite debatable but what's beyond doubt is his legendary status. The singer has maintained a career that has stretched beyond the average period of top flight relevance of our artistes – two decades plus to be precise. While a lot of his peers have already taken a back sit, and some who came after him are already working out their retirement plan, 2Baba has stayed in the top flight; and to be honest, he has been there at the very top.
Peruzzi, however is one of the new kids on the block. The singer has the backing of one of the continent's biggest labels and he has shown enough talent for the industry to be expecting great things from him. The legend and the promising talent collaborated on a song titled Amaka, read our thoughts on the song below:
@ibironketweets "I like woman, I dey straight forward, I like truth and I dey rock rumours eh," might just be the opening line of the year. It's a brutally honest, shamelessly open expression by the legend and it says nearly all about the brilliance of record.
@qwin_aisha It is a good song, comically awesome lyrics, nice beat. All in all, it is a pleasant tune for the ear.
@tommybravo10 Another banger from 2Baba, just like Gaga Shuffle and wonderful effort from Peruzzi who brings vibes to the song. Certified jam.
@manlikeyhusuff 2Baba just keeps taking the bar higher with each release. In as much as one tries to find a fault in this, you just have to agree that this song is near perfection. The featured act, Peruzzi adds some melodies on this one but the lyrics were a bit watered down 'cos he lifted lines off the first verse.
@ladycath_ Lovely beat. The rhymes from 2Baba and Peruzzi was on point. I feel this might be another 'Ihe Neme' for 2Baba. Colourful video which keeps your attention but man the pool scene was…*sealed lips*
@jimancipation If this song doesn't hit, then there's a big problem with the music industry. 2Baba is one of the very few artistes whose knack for making music with content is yet to be interpolated fully with jollof sound. And even when he makes us want to groove, it comes with element. Amaka is one of such many songs – aptly practical, irresistibly sweet and plainly simple.
———————————————
Any thoughts? Please feel free to share in the comments section below.
<!– google_ad_section_end –>
---
July 6, 2018
---