YOU DESERVE IT!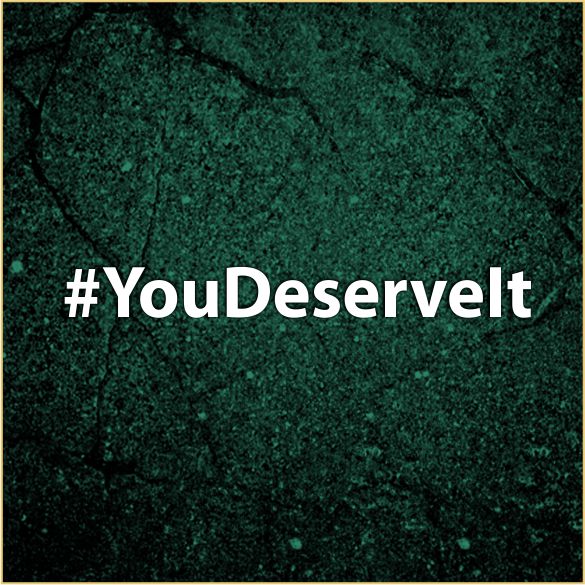 It's the start of a new year and we look forward to it with great anticipation. For most of us last year came with its share of triumphs, trails and rewards.
New Year of course comes with the expected resolutions and resolves, some of us have resolved to lose weight, some to be the best they can be and some to rule the world. Most have shared their thoughts and opinion on twitter and other social media platforms.
Social media (Facebook, twitter, Instagram google plus) is alive with news and events that rocked and shocked 2013.
Curiously enough one of the hottest trending hashtags is #youdeserveit. This topic has created a tsunami of buzz and hype, has virtually taken over twitter and is trending not only in Nigeria, but also in South Africa. One wonders that there must be something more to it than just a hash tag.
Some tweets are hilarious are as some perspectives whilst others are thoughtful and insightful.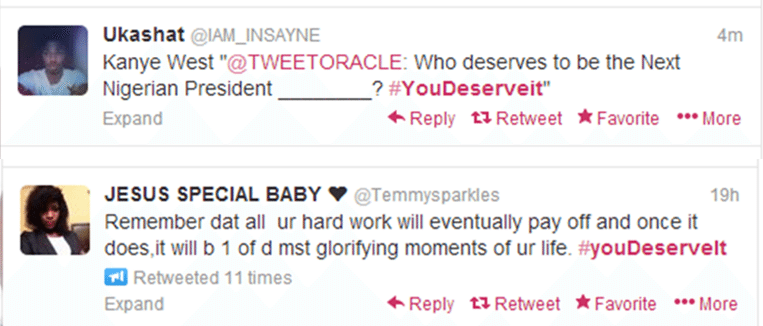 And I couldn't agree more, so join the conversation on twitter, #YOUDESERVEIT and express yourself.
<!– google_ad_section_end –>
---
January 16, 2014
---