<!– google_ad_section_start –>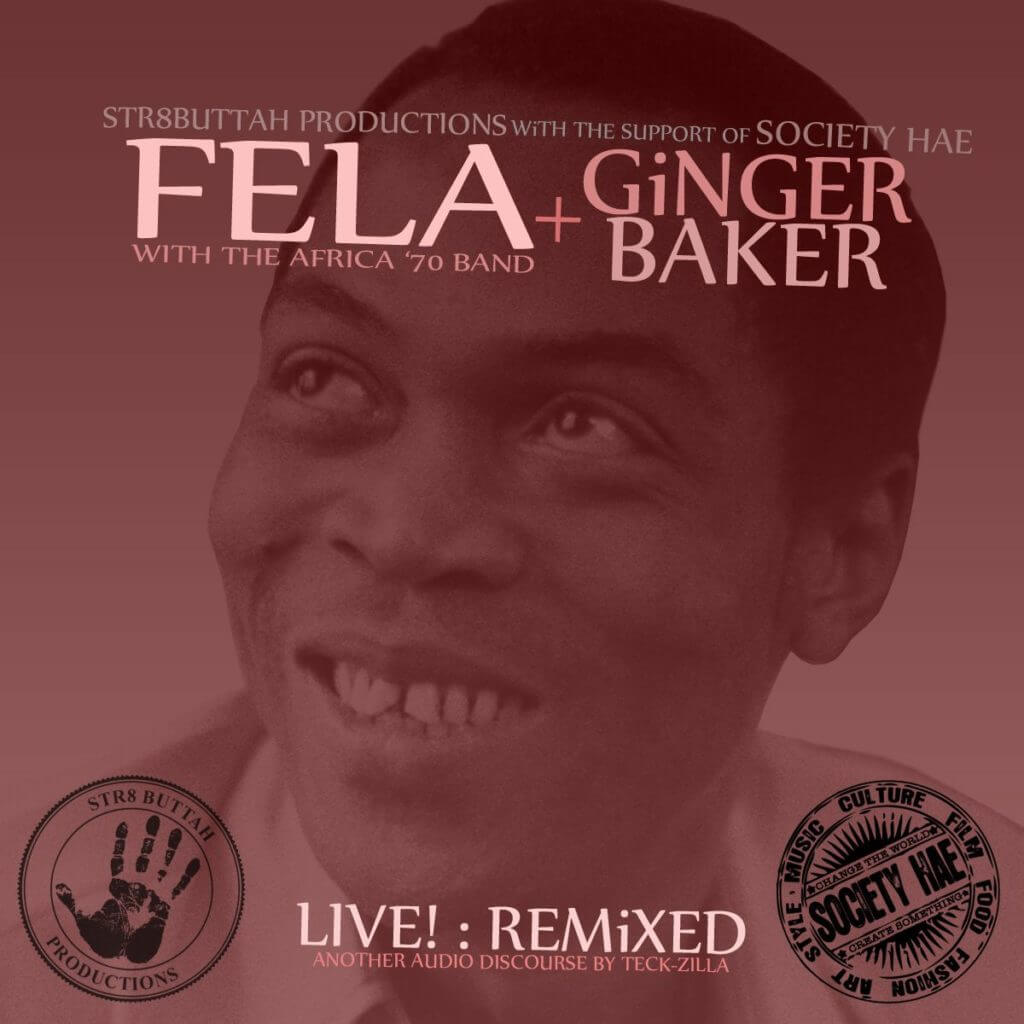 Society HAE has teamed up with Nigerian hip hop collective and production company Str8buttah to release "Fela Kuti + Ginger Baker: LIVE! Remixed," the second of a series of mixtape collaborations with African artists, the first being the AFRIKA21 Mixtape Vol. 3produced by Spoek Mathambo.
"Fela Kuti + Ginger Baker: LIVE! Remixed" is produced by Teck-Zilla of Str8buttah Productions.  "Inspired by the urgency and need to share Fela's legacy from a Nigerian's point of view," Teck-Zilla combines snippets of rare interviews with Fela, Ginger Baker and Fela's musicians with sound bites and remixes of the live recordings from his 1971 "LIVE!" album, which featured Africa70 and Ginger Baker. Original soundscapes by Teck-zilla are also present on the DocuMixtape's featured tracks.
"With every project or initiative we put forward our goal is always to tell a story," states Ngozi Odita, Creative Director at Society HAE, "When approached by Teck-Zilla regarding the Fela Kuti + Ginger Baker project we were really excited to have an opportunity to share Fela's inspiring story and music in an innovative and fun way."
<!– google_ad_section_end –>
---
---