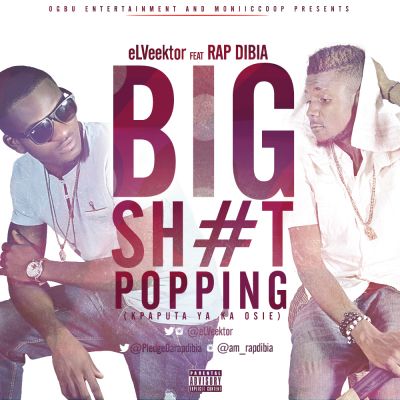 Dem Igbo boyz never rest!!!
Straight outta the streetz of Enugu, eLVeektor (aka Ogbu!) hits us with the first track off his #BeatKillerSeries.
eLVeektor first gained recognition after his MI Abaga King James freestyle and also the venom he spat on the Chopstixx produced beat, Government by Reminisce ft. Olamide and Endia. It became clear he has come to secure a spot after the release of his first official single, One Mile (Nwayo Nwayo) off his #GrowthAndDevelopmentEp.
On #BigShitPopping, he joins forces with another street king, Rap Dibia.
<!– google_ad_section_end –>
---
June 17, 2015
---