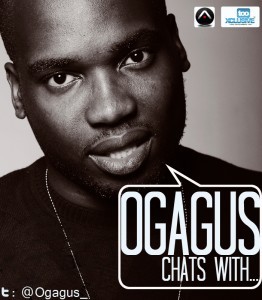 He is arguably the most popular and celebrated young photographer this generation has seen and Obi Somto is his name. The young man has shot the crème de la crème of the entertainment industry and that is not why his works leave our tongues wagging but the beauty and story he captures in a photograph. The man behind the lens is intelligent, witty, funny and strange also sports a huge beard maybe he has super-human strenght and a regenerative healing factor…
Ogagus: I have heard a couple of people debate about your age, and I know it is just a number but how old are you?
Obi Somto: I am 24…
Ogagus: Thought it was 23…
Obi Somto: I actually turned 24 recently on the 1st of August.
Ogagus: What did you study in the University?
Obi Somto: I studied Banking and Finance in Babcock University, graduated in 2009.
Ogagus: Damn, that's pretty recent… I know you get this all the time but I really want to know, why photography?
Obi Somto: I know, I know, Swerve! It just happened.
Ogagus: How did it happen?
Obi Somto: I always used to be art inclined, I used to draw, paint, blah blah blah, was always in touch with my artistic side. Then in my final year in school, I bought a camera because I wanted to document my last days in school and that's how it started. I started shooting pictures and posting them on Facebook and people started liking these photographs; even when I went for NYSC I continued shooting shooting shooting and people started calling calling calling, I started booking booking booking, money started coming coming coming and I continued shooting shooting shooting… That the simple story.
Ogagus: Interesting too! So right now you have abandoned your certificate in Banking and hope to making a full time career off photography?
Obi Somto: I am, I have; the truth is that I did the B.Sc for my daddy.
Ogagus: When did it occur to you that this photography business is getting serious?
Obi Somto: I think it got serious when I was serving because the location where I served was acting as a disadvantage because I was not making money, I served in Awka Ibom… Salaries and allowances were ridiculously low so I was making ends meet and basically surviving off my photography which involved a lot of travelling, that was when I realized that this thing was moving forward. It was a bit frustrating because I was not getting to shoot every time but I love photography.
Ogagus: Is there anybody that has being instrumental to your breakthrough in this particular field?
Obi Somto: Mentor or someone I shot?
Ogagus: Both! Someone you can consider a mentor or a muse that contributed
to your success?
Obi Somto: I have got several mentors I guess; there is Kelechi Amadi-Obi, Chude… When I was growing up as a photographer I used to ask them questions, and they will put me through as well criticising my works. For who I shot, I am not going to go there…
Ogagus: Be serious, who did you shot… was it Ice Prince or Genevieve Nnaji?
Obi Somto: The thing is that it just kept happening, like for a period it was Ice,for another period it was Goodluck, then another while it was Asa. I think Asa because I shot her for a cover for Y! Magazine and I was just starting, it was like 'Wow! You shot Asa'. After Asa faded out there was Ice Prince, Goodluck Jonathan, The Mavins, it just kept happening so I would not say there is any particular person yet.
Ogagus: Now we know Somto as a photographer but do you plan on moving into cinematography or video-making any time in the future?
Obi Somto: Yeah…perhaps. The thing is it is something that I might do because everybody has being saying it but the feeling I get when I look at great pictures, I do not get that when I look at great videos yet. Do you understand?
Ogagus: Yeah…
Obi Somto: Like I appreciate pictures more, so it is pictures for me; maybe a time will come when I will start to appreciate videos and I would want to put my hands into it but for now. I like videos though but not up to that level but I am not cancelling the idea.
Ogagus: First time I saw you want caught my attention was overly grown beard, what is the inspiration behind the wolverine look?
Obi Somto: It is not a wolverine look; people keep getting it wrong calling it Boko Haram or Osama. It is an 'Ikemgba Ojukwu' of Nnewi look, which is what I am going for… I am trying to be Ojukwu, a great man, may his soul rest in peace.
Ogagus: Any new projects you are currently working on?
Obi Somto: Yeah, but I am not sure I want to spill, I am not sure why but I do not. It involves an exhibition, I will be exhibiting for the first time next year and I am putting work and shooting new photos for it.
Ogagus: You care to spill on the theme of the exhibition? Will it be fashion, folklore, glamour or outdoor?
Obi Somto: I am not telling you let's just say I intend to do it in the first quarter of next year although I have a procrastination problem which may push the date.
Ogagus: How was the experience of you shooting the President, Goodluck Jonathan?
Obi Somto: I shot him at Aso Rock, it was intriguing and the food was lovely.
Ogagus: Was there any tip?
Obi Somto: I do not know what you are talking about, all I can tell you is that the food was amazing.
Ogagus: Foodie! How is a normal work day in the life of Obi Somto?
Obi Somto: A normal work day is very basic. I wake up, have my bath, drive down to the studio with my trusted assistant, wait for the clients and when they eventually come in, we shoot.
Ogagus: I have heard people say Obi Somto has a crazy personality, he is sick in the head. Do you think you have a twisted mind?
Obi Somto: I am special that is what I can tell you, I am not from around here and everybody knows that. I'm from Venus not Mars; if people don't think I am, it is their opinion and they are entitled to it. Do I look normal cause I am normal to my knowledge?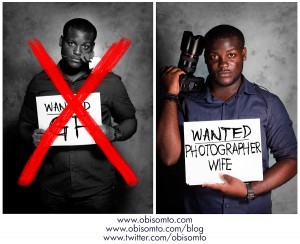 Ogagus: Haha! Who is person you had the most fun shooting out of all the numerous celebrities and artistes you've shot?
Obi Somto: Most fun shooting will be Don Jazzy, he is a character, he is interesting, a funny person, he is amazing. Normally when I shoot person I am the one trying to make them laugh but he makes me laugh.
Ogagus: Who is your favourite Nigerian artiste?
Obi Somto: D'Prince at the moment…
Ogagus: Please do not tell me it is because you shot his album photography, be serious… What is your favourite song on his album?
Obi Somto: I am being honest. My favourite song is between 'Ife' featuring Tiwa Savage, 'Carry It Up' featuring Timaya and 'Goody Bag' and I like the song 'Painting the Town' featuring Wizkid.
Ogagus: Don't you like 'Call Police'?
Obi Somto: I do but I just telling you my favourite ones, what is wrong with you hommie? Oh! There is also Amina…
Ogagus: Okay, on a normal Friday night will you be indoors or partying up a storm?
Obi Somto: Indoors with my computer either surfing the net for adult issues or up to no good on Twitter.
Ogagus: Haha! Thanks for your time Mr Photographer.
Obi Somto: Swerve!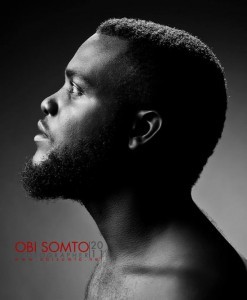 <!– google_ad_section_end –>
---
---