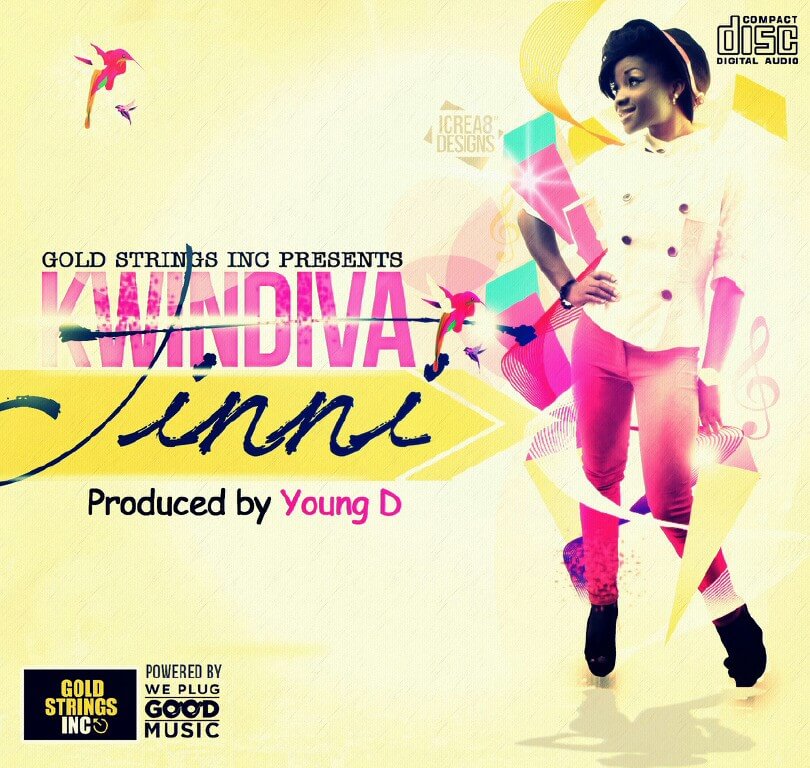 The new face of Afro Pop music in Nigeria, KWIN DIVA explodes on the scene with her debut single titled "Tinini". Brilliantly produced by the extremely talented Young D – who has delivered an exciting Afrobeats milieu that is sure to make the clubs jumping and feature heavily on radio playlists for a very long time.
"Tinini" is a catchy and infectious love song about finally finding the right one and letting go of previous heartaches and on this here debut single, KwinDiva highlights    her outstanding song writing skills, captivating melodies and eccentric singing style. KwinDiva uses her music to profess her love for her significant other in a rather warming Afrocentric manner as she tastefully injects her Nigerian Ibo dialect into her lyrics to proudly fly the flag of her home town and effortlessly warm her listeners to  the music.
From the chorus with its contagious rhythm that has a beautiful effect on the listener to the very well-crafted verses that form "Tinini" to its music backdrop which provides
an upbeat fusion of rhythmic drum patterns, lush synths and guitar strings, KwinDiva captures the hearts of her listener from start to finish. You will find yourself singing along to and moving to the song's every beat, no matter where you are when you hear "Tinini" while the impressive delivery from KwinDiva on this song will definitely  get you putting "Tinini" on permanent replay!!!
[audio:http://tooxclusive.com/wp-content/uploads/2012/08/Tinini-_-tooxclusive-.com_.mp3]
<!– google_ad_section_end –>
---
August 18, 2012
---