Young and talented, with an amazing voice and excellent writing skill, 18year old Buky Adeshina is set to make her mark. Fearless and ready to take on any competition, Buky is most definitely seen as an epitome of Greatness from the eyes of many.
This week on QueMeetsYou, Quebex meets with the sensational singer, Buky Adeshina and they talked about her life in music.
•• Who is Buky Adeshina?
BUKY: Uhmmm, I'm just an 18 year old girl lol.
•• Briefly describe Buky's Background and Academics?
BUKY: I was born in New Jersey but I grew up in Virginia. I moved to Nigeria three years ago to finish secondary school. Uhmm, as far as academics..I got all A's in my IGCSE soo I guess that shows how important education is to me.
•• As a kid, What type(s) of music interested you? And when did music become a part of your life?
BUKY: As a kid, I pretty much listened to whatever my parents listened to which was mostly old school stuff. Although, music has always been a part of my life, I didn't really start singing until I was 9.
[audio:http://tooxclusive.com/wp-content/uploads/2012/03/01-By-My-Side-_tooxclusive.com_.mp3|titles=01 By My Side _tooxclusive.com]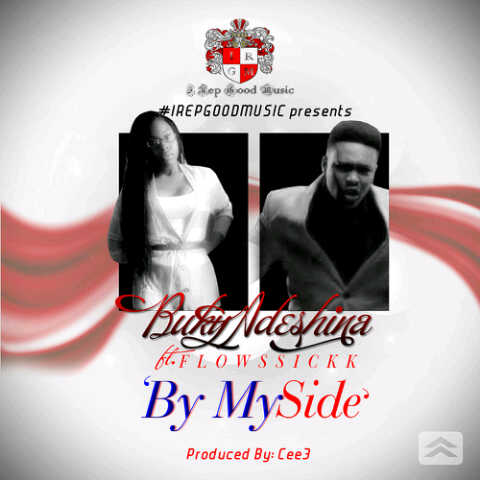 •• I have listened to your new song titled "By My Side ft. Flowssick", great tune I must say. What motivated Buky to make that song?
BUKY: Thanks; Nnamdi (of IRGM) sent me the beat (made by Cee3) and told me to write what I felt and that's what I came up with. It's just a happy love song so I guess at the time I was happy with my love life lol.
•• What should we expect next from Buky?
BUKY: Lotsss of collaborations. I love working with different artistes and producers. There may also be a video out coming but for now, it's still being discussed.
•• How would you describe your type of music to someone who's never heard it?
BUKY: I don't think I have specific name for the type of music I make. I listen to all sorts of music so I love working with different types of beats.
•• Where was your favourite performance on stage?
BUKY: Ahh, that's still yet to come lol.
•• Which record label are you signed to?
BUKY: I'm currently not signed.
•• Is there an Artiste, Director or Producer you want to work with that you have not yet had the opportunity to work with?
BUKY: They're are sooo many. Davido, Wiz Kid, Tiwa Savage, Clarence Peters, Naeto C, 2Face, D'Banj, and especiallyyy Don Jazzy.
•• How has it been for you in the music scene? And what challenge(s) do you face doing your music?
BUKY: It's been really great. So far, everyone I meet is more than willing to help me and work with me. I think the only challenge I have with doing music is the fact that I'm a girl so I can't just call my mom and tell her I want to spend all night in the studio without giving her some type of previous notice.
•• What do you like to do for fun outside of working on music?
BUKY: I lovee sports so really anything that gets me active is fun for me.
•• What do you think about the current state of the Nigeria Music Industry?
BUKY: There are so many talented upcoming artistes and groups that I think are going to add a lot to the Nigerian Music Industry as well as expand it. Right now, a lot of songs sound similar so with new influences, I feel like the industry will become more diverse.
•• What problem should be fixed in the Nigeria Music Industry? If any!
BUKY: There aren't a lot of young female artistes right now so I'd really like for that to change.
••I'm sure your fans will like to know who your role model in the music world is.
BUKY: Right now, my role model is Rihanna. I like the way she seems to do whatever she pleases when it comes to her music, videos, and her overall image. That's the kind of artist I'd like to be.
••Who are some current artists that you like?
BUKY: Tiwa Savage, D'Banj, Wiz Kid, Davido, Asa, 2Face, and soo many others.
•• Aside from talent, what qualities in an artiste really stand out for you?
BUKY: For me, attitude is everything. No matter how big an artiste gets, they should always be willing to learn. Another quality is versatility. It's rare to find artistes who can easily change from one genre to another.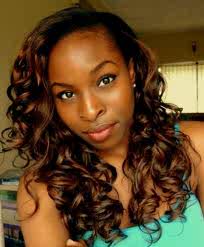 •• How important is music to you? And how long do you plan to make music?
BUKY: Music is everything to me, it's like an escape. I can do whatever I like with it. I plan to make music as long as people care listen ?
•• Where do you see Buky in the next 4years? 5years?
BUKY: I can't do anything really big with my music until I graduate from university. Until then, I'll continue doing songs here and there but hopefully, when I graduate, I can be as serious as I'd like to be with my music.
•• What's your advice for the young, up and coming musical artistes? 
BUKY: All I really have to say is do what makes you happy. If you love making music, and performing, and singing/rapping, keep doing it. People will see your passion and support you.
•• Thank You Buky for Granting this interview.
Follow Buky on twitter:
@Buky_Adeshina
<!– google_ad_section_end –>
---
April 7, 2012
---