This Week On #QueMeetsYou, Quebex meets HarrySong the multitalented singer, songwriter, vocal coach, instrumentalist, music director and Producer amongst others, and he talks about his music.
•• Can We Meet HarrySong?
Harry: My name is Okiri Tare Harrison, A k a Harrysong, i'm from delta state/bayelsa state, was born in warri but grew up in port-harcourt.
•• Nice! Why HarrySong? How did the name come about?
Harry: Na my friends for school o, they said da i'm always singing, So they started calling me mr Sing Song… when i came to lagos and started the hustle, i was with Omotola Jalade in the studio and we were discussing then this issue came up, so we started suggesting names and then she came up with Harrysong, it sounded perfect. So that's the matta unto matta o *smiles*
•• What's HarrySong's Academics?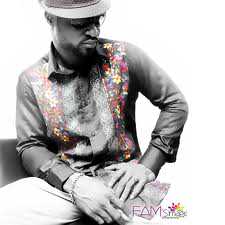 Harry: Ok,I dropped out of school (uni-port) after my mother died in my 3rd year studying political science and admin, the pressure was too much as at that time and there was no money, So I left school and just focused on my music.
•• Damn!.. So sorry about this Bro.. As a kid what were your musical influences?
Harry: My mum and my grandmum were my first inspiration, they were wonderful singers and i grew up listening to them till i tapped from 2face, wen he was with the plantation boyz Along side my choir background as a music director In church of God mission …So no so o! Unto matta o!
Taiye Kehinde
[audio:http://tooxclusive.com/wp-content/uploads/2012/02/Harrysong-taiye-kehinde-Prod.-by-Shizzi.mp3|titles=Harrysong – taiye kehinde [Prod. by Shizzi]
•• I listened to your song "Taiye Kehinde", a very nice tune I must say. What motivated you to do that?
Harry: Thanks yor! We've recorded 7 songs already, Me and Del b I mean, we did a listening and concluded that there is not yet a single out all the 7 songs, then we went to meet shizzi, the producer of "love my baby" for wizkid and "damiduro" for Davido . We were just there during the session and he was cooking the beat… a lot of beautiful women around just dancing to the beat, so i started feeling and freestyling on the beat and there came the hook,(Taiye Kehinde)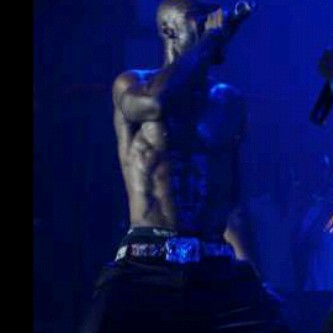 •• Wow! That's nice! From "Am in love" to "Taiye Kehinde", what's next from HarrySong?
Harry: Hmmmmm… Next! Is Taiye kehinde video yor! Me I can't even wait, Taiye kehinde video is next unto matta *dancing* Am dancing already ooooooooo!
•• Ur such an hilarious dude… *LOL* …I have watched you perform on stage twice, at the South South Music Awards and Nigeria Music Video Awards if I am not mistaking, and I must say u just know how to pull the crowd. How do u manage to do that?
Harry: My brother, Na God oooooooo!!! Unto da stage performance matta, Na God Cus I always pray before going on stage,
•• How songs have u got? Name as much as u can remember, including collaborations.
Harry: My first single was "yekelem", and then "can I", Then the "hold ya" remix, Then "Dj put E fire", then "I'm in love", then Released my first album "Testify" containing 14 tracks And now, my new single "Taiye kehinde".
Obu Ego
[audio:http://tooxclusive.com/wp-content/uploads/2011/06/Harrysong-Obu-Ego-Hustle-Remix-featuring-Terry-G.mp3|titles=Harrysong-Obu Ego Hustle [Remix] featuring Terry G]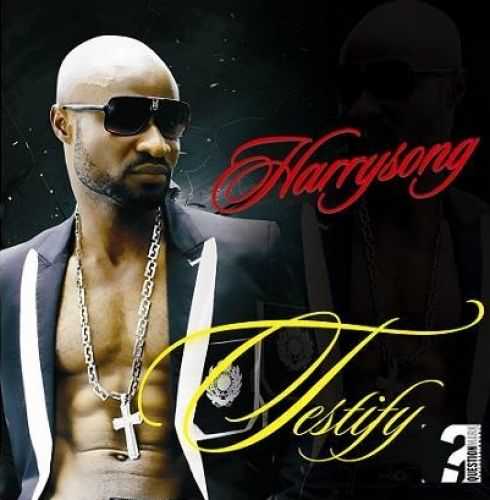 •• Wow! That's quite a lot! No doubt you have been regular in the music scene, how has it been?
Harry: Hmmmmm, my brother, its been every thing o! challenging, heart breaking, inspiring, ups, downs, …But all together, Wonderful! Unto matta!
•• Apart from music, which other thing do you do?
Harry: Music yor! Music business! That's all I do! Am a song writer, a vocal coach, a music director and a producer.
•• Hahaha… So its Basically Entertainment for you. Cool! Who are some current artistes that you like?
Harry: I like all of them, I appreciate all of them.
••Is there any artist, producer or director you want to work with that you have not yet had the opportunity to work with?
Harry: Yes, Don jazzy!
•• Oh! Its Don Jazzy Again! How important is music to you? and how long do you plan to make music?
Harry: 1, Music is life, so music is the living and 2, i'll do music as long as I live. Unto matta!
•• What do you think about the current state of the Nigeria Music Industry? And what problem should be fixed in the Nigeria Music Industry? If any!
Harry: I think the industry is getting better and more challenging. The problem is that its very scattered, we need a one voice, one house industry to move better and highier. Unto matta!
••How do you think we can achieve a "One voice, one house industry"?
Harry: We need one umbrella with which we can sell records, so the piracy thing can be controlled.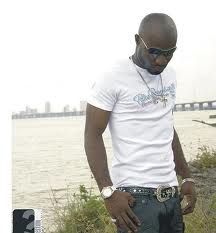 •• Where do you see HarrySong in the next 3years? 5years?
Harry: By the grace of God, i wanna be a great inspiration to the world.
•• That sounds very cool! What's. HarrySong's advice for the young, up and coming musical artistes?
Harry: Every young and upcoming artist should be ready to hustle, with hard work and prayers. God will crown it.
••• One last question, am sure d ladies will like2 know if HarrySong is single
Harry: *smiles* They know already cos we're all looking for my Taiye, unto matta! *winks*
•• *LOL* Thank You HarrySong for Granting this interview
Harry: U're the man! U guys are the best!
•• God Bless You Sir!
•• You can follow HarrySong on twitter ( @iamharrysong ) and add him on facebook ( Harry Song).
<!– google_ad_section_end –>
---
---