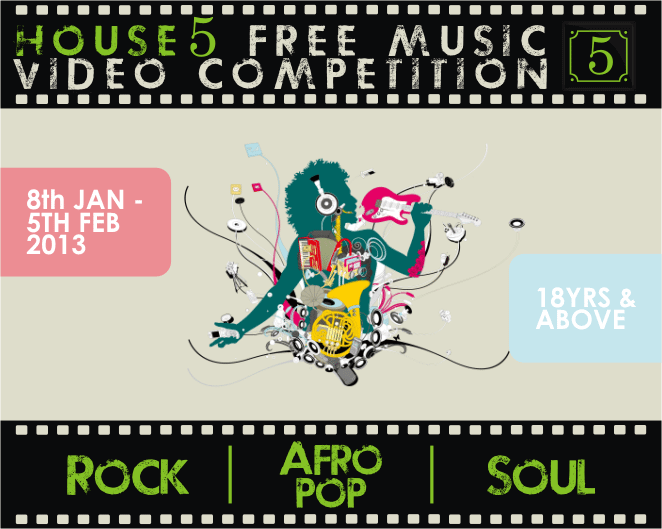 On the 8th of January 2013, House5Production unveiled a Competition to PRODUCE and PROMOTE a Free Music Video worth 5000 U.S. Dollars. The aim of the competition was to tackle the challenge of creating and projecting the African art through music, to the world.
The competition was open to songs in the field of Soul, Rock and Afro-Pop genre, as House5 Production believes such genres would be most suitable for music videos with a narrative structure.
Media Sharing Website, tooXclusive.com, and Online Illustrative Magazine, YimuCentral, supported with the publicity of the competition. In total over, 500 entries were received.
House5Production set up an in-house panel of judges who screened all the entries for the competition. One of the criterion that was used for choosing a winning entry was that the song should have an Afrocentric rhythm that is indigenous yet has the potential to become an international hit.
On Monday, 25th of February 2013 a winner was unanimously chosen and was contacted.
The winner of the House5Production Free Music Video Competition 2013 is no other than NSIDIBE SUNDAY UKIM, a 21 year old performing/recording artiste who is an indigene of Akwa Ibom State. Sunday, whose stage name is INDIGENOUS MALIQ also known as IKPA UDO, sings in IBIBIO (his dialect) with a fuse of English.
The winning song is titled "AME NWOD". When asked what it meant, Indigenous Maliq said "Ame Nwod is used when someone over impresses you. (It's) like saying in pidgin Chei!!! You don kill me. I meant like they're still breathing but saying I've killed them. (Laughs) I thought dead people don't talk".
The 3 minutes 27 second song is a rare blend of Afro pop like the song Parakatatumba by Angolan superstar Cabo Snoop. Indeed AME NWOD meets up to the standard of the winning criteria.
Presently, House5Production is in talks with the artiste and is making arrangements to shoot a world class video for the song.
YimuCentral congratulates this fast rising young talent and wishes him the best in his music career. To listen to the song, download it here.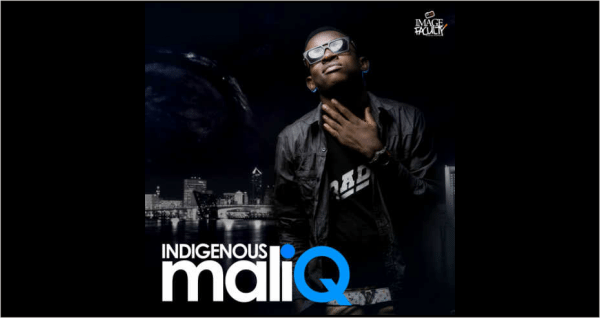 <!– google_ad_section_end –>
---
March 2, 2013
---