<!– google_ad_section_start –>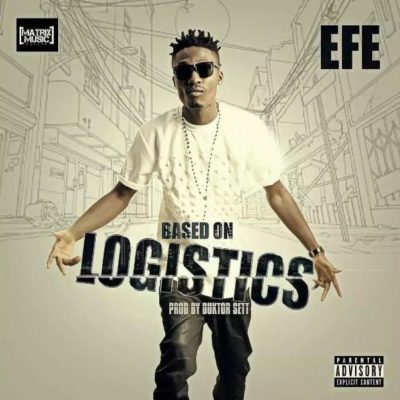 BBNaija's rave of the moment, Efe, has released an eponymously titled track coined after his slogan 'Based On Logistics' which was widely and wildly made popular at the Big Brother Naija house.
The Duktor Sett produced track has got everyone in full lip servitude of his musical persona especially since the glorious event of his N25million win a couple while back.
While some of us have bared our thoughts on the song, we recommend that you listen again and please tell us if Efe's Based On Logistics #issahit or perhaps a miss.
The producer's decision to give such an awesome beat to Efe is quite cacophonious. Efe would need to do way more if he is to stay afloat in the industry.
I love the sound. I won't say I totally like the rap but it was okay.
This is a laudable effort compared to the claptrap Efe has released in the past.
Efe please stop singing, you are killing us oh… do business or something and thank me later.
Please Efe, go and do another business with your money.
Am writing this based on sentiment. I spent so much money voting, so my money cannot comman go to waste. This is the start of something great, based on logistics!
Like seriously, you think I've heard that song?
Efe should just stop doing music, the sound (beat) is nice but Efe's rap? Hell NO!
This is an improvement since his last singles… might work should he keep improving on his sound.
His rhyme might be a bit weak. But Efe is definitely gonna get better. Kudos to the producer!
Isit not Duktor Sett? That's the only obvious and very good badt guy here.
<!– google_ad_section_end –>
---
---