<!– google_ad_section_start –>
Can we meet "Vector Tha Viper"?
He is Olanrewaju Ogunmefun, number 4 out of 5 kids, 6 ft3inches tall, schooled in Nigeria, command children school, ijebu ode grammar school, government college Victoria island, Saint Gregory's college, pointers summer school*lol*, university of lagos, studied philosophy there, obtained a B.A., served at abakaliki ebonyin state ( afikpo chilling.
), now doing music, dropped d S.O.S album, balling hard.
Growing up, what were your musical influences?
Had a wide range of influences from foreign music and home based as well like rap, reggae,RnB,soul, church music, traditional music, and so on…
Why the choice of YSG Entertainment of all record labels in Nigeria?
Isn't it evident already? I wanted to get with/on a platform that was fresh and willing to work with their all and YSG ENT came through with all that and more
Cooking up your album "State of Surprise" which challenges did you face?
A lot but I guess d release of d album signifies victory over them
How was it like working with "2 Face" on the same song?
Me and Tuface on a song is one experience I thot was like having 2 phenomenal rappers on one song as our reasoning merged the moment we sat in d studio so… Phenomenal I tell u, phenomenal.
Vector ft. 2face Idibia – Get Down
People keep saying you sound like "Jay-Z" how do you feel when you hear that?
Can the question stop already? I just rap people! Well all d same opinions vary and every one has d right to personal ideas so…..
Mr Vector ft Jazzy
Angeli feat 9ice
It's barely a year since "State of Surprise" dropped, and you are out with two new blazing singles, are u planning a new album soon?
Since I'm a 'studio-holic', I have songs hanging that we can just put out for the people to follow and enjoy, u know I also have a new video out 'Get Down' featuring Tuface so u know the State Of Surprise is still ace.
Video of "Get Down ft. 2 Face" was on point, what where the challenges you faced during the shoot ?
Costume picks. All other things were just us basically having fun while we worked thus a good video that felt real emerged.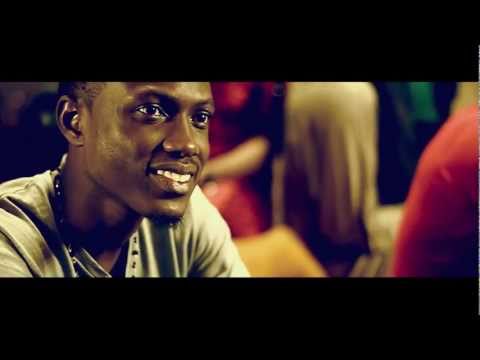 Your song "No Be Say ft. Emmsong" sounds deep to me, what inspired the song?
Various experiences, both personal and borrowed and as for it sounding deep, that's a part of making music a true musician should have.
No Be Say ft. Emmsong
[jwplayer mediaid="8592″]
We have seen your work with the likes of 2face and 9ice, which other artistes are you looking forward to working with in the nearest future?
All the greats I cn and all d talented ones I come across.
You really went hard on that your "Kilode ft Emmsong" song……. Don't you think that will earn you more enemies than friends ?
Even success earns one more enemies than friends so wetin u go do wey people no go vex?
Kilode ft Emmsong
Have you ever had an embarrassing moment on stage, and which of your performances would you tag as the best thus far?
I don't have a "best so far" performnce yet as I intend to improve on every performance and do something new every time.
We hope to see more of "Vector Tha Viper" in the nearest future, what should we expect from you?
Further greatness and global expeditions.
Thank you and God bless you for your time.
Thank you
---
---