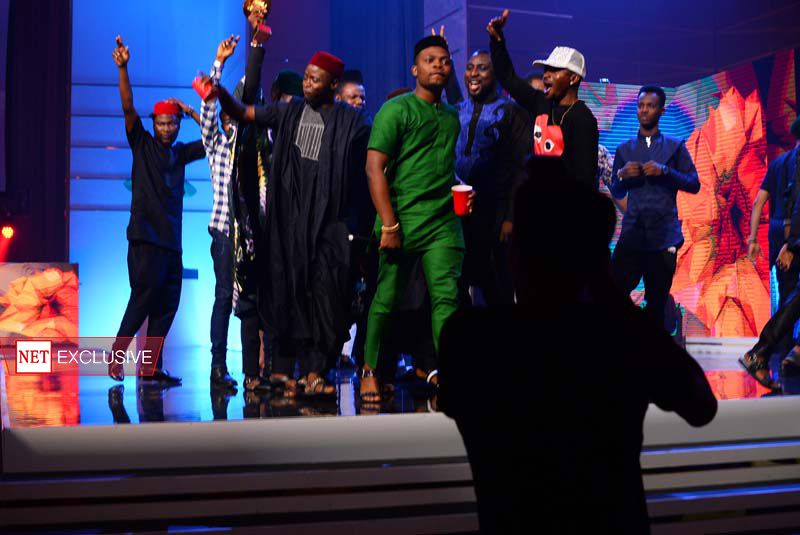 It might be a little too soon to tell but 2016 certainly hasn't at all looked like the year for music in the Nigerian entertainment industry since it began. We're already pushing towards events for the mid-year even as the second quarter draws fast to a boring close – for music!
Shall we just be honest? There really hasn't been great songs this year. No, not at all!
It seems like all our artistes are in a very deep snooze. The kind that needed Prince Charming's true love's first kiss to awaken sleeping beauty from her slumber. They've all gone AWOL. Save for Yemi Alade who dropped an album and Lil Kesh too, music has been stifled of it's usual and regular buzz. Yes, Banky W, Flavour, Patoranking, Tiwa Savage and Seyi Shay have dropped music videos that were all worth full servitude of our lips but these are materials off previously released projects that are quickly shelved aside once the effect in their period of release eventually wanes. M.I's IM3 was one project that really got us werqin' off our music grind but the dramatic events following it's release that spewed out on social media, I dare say, took most the shine from the beautiful greatness in works that was the mixtape.
Thank the stars for transmitting medias, it's the only way we can be constantly reminded, the trickles of great-styled music from Reekado Banks, Simi, D'banj, Adekunle Gold and 2Baba. Even Mo'Cheddah. If not for radio and TV, how then do we remember that songs like Abule Sowo, Asalamalekun, Where, Cause Trouble and Shakara are potential sounds to set the industry on fire and keep stirring up the heat? Moreso, what's up with the likes of Sean Tizzle, Phyno, P-Square (the group), Chidinma, Niyola, Waje and their industry colleague cohorts? The finer crop of our superstars have really gone under and kept mum on musical affairs since the year began. What about heavyweights Wizkid and Davido? It's intriguing how their sounds from late last year are still domineering the entertainment space but they're yet to bless 2016 with new music bangers. I think this is the worst of all-time lows that the music industry has hit from immemorial.
That's on the music. Now the drama!
It's plausible that some other hot details might even be left out in a rollcall of theatrical events that upstaged our creative industry from January the 1st. Can you believe we've had more hits in dramatic twists and celebrity beefs that actual music released? Many of us won't need efforts in remembering Olamide and Don Jazzy, Cynthia Morgan and Davido, Davido and his baby mama/uncle, P-Square, Dammy Krane and Wizkid, Wizkid and Linda Ikeji, oh… Blackface! And now Teebillz. Can you count the exact number of musical hits (in 2016) to match the account of dramatic happenstances in 2016? Of course, no. You can't. And it puzzles me that for an industry whose success has been pegged on a heavy influx of music day in-day out, our focus has shifted to unscripted role playing in adventurous, suspense-filled flicks that would rake mega bucks for the movie industry.
I don't have any suggests to make or any recommends to give. I just want us to get back to our collective industry focus – making good music and making serious money! I'm sure the veterans look at our antics now and just shake their heads at how we've spiraled into this utter childish confusion that now perpetrates in our music affairs. I'm sure they hide their faces in shame and are thrown into an abyssmal wonder how an industry they were once proud to be associated with, has become a dirty gutter reeking of the filthy stench from this era's overgrown babies and bastard rich adult children with tendencies to reveal a personality defect in nothing close to a heartbeat.
To close, I'm gonna say this one time again and one time only. We are desperately in need of proper regulation and governance especially in this music industry. Shxt keeps on happening like we're a bunch of recalcitrant hoobastanks who have no regard or place value whatsoever for processes to be observed in a rule of law. And until we can have that, we remain sitting ducks ferried around the currents by every new doctrine of change in this big city without protective walls. Now that's food for thought.
Written by Jim Donnett
@jimancipation
<!– google_ad_section_end –>
---
---