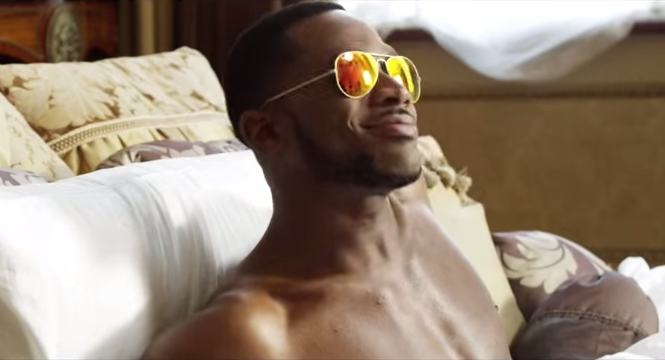 It's no news that D'banj's musical career has plummeted with a precision that can almost be likened with a rocket launcher.
Hey! No shade here. I'm talking facts. And you if still find reason to not agree with me, then I should be asking under what rock you live in?
Forget the perceived glam, razzmatazz and charade that was D'banj's 10th year anniversary gig because it was nothing but an arranged mess. An official wash of the highest forms. And to think Lagos pretty much stood still for the celebration of the fall of D'banj? I sigh!
Yer, you can yap about it all you can and like and want but I pretty much don't care because if you have to painstakingly peruse the turnout of events that have led to where Mr 'Dapo Oyebanjo aka kokomaster, ski'banj, eja nla, banga lee, kiniwun fun fun (all these aliases though)… where he presently is, it's a humor-filled wonder what there is to celebrate or even worth celebrating at all.
D'banj treated Lagosians to the sequel of 'The Trek' from his 2012 Koko Concert that had the guests and attendees doing kilometre-dashes and sprints to the venue, only to get there eventually and be insulted by the exhausting level of insubordination which already was a highlight of the night. The same insolence ruled the night of January the 31st with social media bearing record of all the red heels that were taken off after the toes and soles had been replaced with blisters, selfies and instavideos of the gridlock traffic at the Island… and it wasn't even the second coming of sweet baby Jesus.
Yes, Amber Rose showed up. Whoopedoo! And she had the decency to sit her gi-normously fit behind and not pull a Kim K on us. Still, sources have it that she later bailed on the gig after she got irate by the dismal form of disorganization at the epoch event that was supposed to go down in history as 2015's biggest. True or not, it'd be someone's word against the other.
There once was a time when the name D'banj raked in boulders of respect in the Industry. Not that it still doesn't, but I'm referring to the harmonica-blowing D'banj, not this facially obsessed, cosmetic-wearing like Kim Kardashian phony that has become D'banj. I'm even of the opinion that all this soft-sell bant about debt alleges, rumoured affairs, episodes of not-everything-the-truth and bla bla bla, are all cheap media antics (of course from the D'banj camp) at sustaining the faded glory of the fallen.
Although the crème de la crème came out in support of Africa's biggest export, which is one title that has become heavily contended for, D'banj once again is the belled cat who serves as deterrent to the many arrivées and upcomers looking to advance fame past the checkpoint he's crashed his. I hope someone had out their writing pad and been seriously taking copious notes *no names called* Dr SID!
Written by Jim Donnett
@jimancipation
<!– google_ad_section_end –>
---
February 4, 2015
---