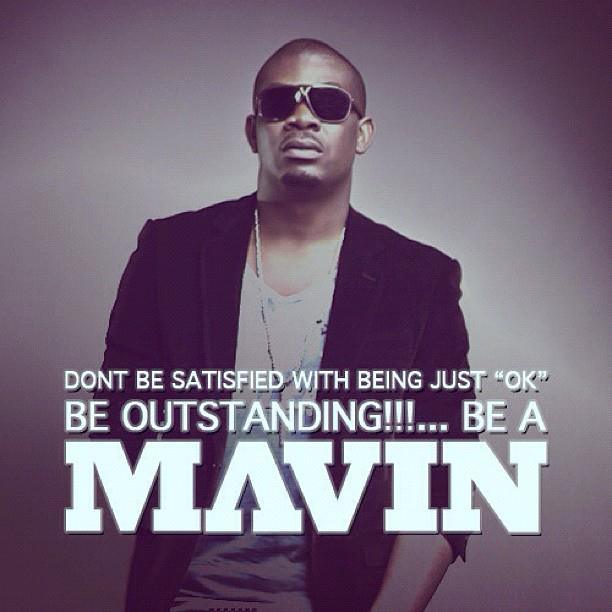 Trust me, there's a million and one things that can go right when you have Don Jazzy doing background vocals or even a solo freestyle on your track. Agreed, he's not vocally skilled like Banky W, Praiz or Oritse Femi even but there's a special something about his baritone tenor heavily dotted with cultural influences over it. Don Jazzy has a way of shaking things up and spicing 'em with his voice. It is special, for him at least. To some others (me), there's this awkwardly mesmerizing effect that it comes with. The sound of his voice on a track is hitherto like the song's reawakening. It is magical. And not forgetting that it is always accompanied by the midas touch of his only boastful technical know how – the music production.
I can recall Don Jazzy's singing as far back as the a-days of the Mo'hits crew. Not only was he guy man D'Banj's confam producer, he also doubled as background vocalist. On Tongolo, which officially announced D'Banj's star sign, Don Jazzy got a series of backlashes from music sweethearts and comedians especially who relished opportunities to take him down over his cry baby vocals on the hook of that song. Personally, when I heard that voice I thought to myself "who is this phonie? Could he try out an art other than singing?" But no, Don baba J didn't back down. Instead, he upped his game which necessarily didn't include intense vocal coaching and exercising. May be he drank sparking water a lot more before lacing his 'voice of life' on records in the studio; perhaps he chewed bitter kola or avoided greasy meals, cold liquids, rough textured snacks like roasted corn, biscuits and snickers chocolate; might be that he cleared his throat 70 times 7 (lol!) we'll never know for sure.
So here's what I think. Don Jazzy took all that criticism and "hate" (like some of y'all are too quick to term it) and he fired back with better boldness, confidence and a zeal to do better in his own way little way and he's become darn good at it. Look at Mrs Billz who clearly enjoys an enviable vocal chemistry with the doroboss; in my review of her debut album I had to cry out that there was already too much Don Jazzy on the work. Yet, those songs have remained a favourite selection off Once Upon a Time. Or is it Dr Sid's Siduction whose voice I suddenly couldn't tell apart Don Jazzy's at some point? More people dismiss the effort but never overlook the Don Jazzy collabos. Now, there's the infamous Dorobucci and Adaobi. They're both songs that caught us off guard with the former still pulling in a breaking record of mp3 downloads and Youtube views. So you see? Not like his "sing sing" (like a friend of mine actually termed it) deserves all the credit but you gotta agree that it is paying off and wonderfully well even.
Undoubtedly, most of the songs with IDJA's voice on it are a music collector's item. Ikechukwu's Now Is The Time, Wande Coal's The Kick, Dr Sid's smash hit single Surulere, Tiwa Savage's Without My Heart and Eminado, including the unofficial features on Mrs Billz most recent single My Darlin, Di'Ja's Yaro, Reekado Banks' Chop Am and Korede Bello's Cold Outside where he spices things with mild vocal embellishments in the form of adlibs. The best part would be that he's not even all about the Mavin folk alone. Need I remind you about Kcee's Pull Over Remix, DJ Xclusive's Gal Bad, Ayo Vincent's Serve The Lord (which I looooove by the way) and P-Square's Collabo? Oh, there's an Olamide offering too in the nearest future. Regardless, the smart man knows well not to launch an official music career 'cos that just might be the beginning of the end. I think his outstanding nature lies in the fact that he has the wherewithal to being whoever he wants to but he's chosen to be who he's supposed to… and that right there people, defines the mind of a Mavin!
Written by Jim Donnett
@jimancipation
<!– google_ad_section_end –>
---
October 15, 2014
---