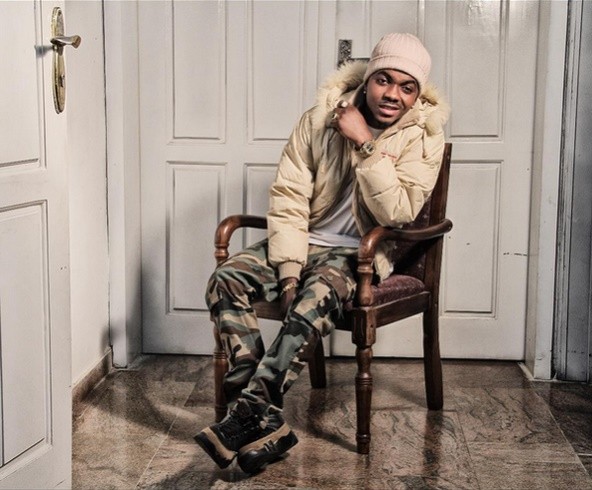 Skiibii must die!
Skiibii must die!!
He laid sprawled on the floor looking lifeless… or 'tleast supposedly. Nigerian Twitter was flooded with erroneous sympathy that quickly turned to bitter emotion in the whiff of a knife. Tears became venom and the blood-thirsty fans were barely satisfied with their fill in swinging reckless, yet deserving shots at the dead unknown. Hell wasn't gon' let loose, they were bent on sending him there afterall.
Curses, more curses… the media space went awash with 'Skiibii' who was being mutilated in brisk bits. This would be another case of murder they wrote, and unapologetically so…
Unlike the rest of you who cussed and swore Skiibii to Lucifer's abode, I'm mighty proud of the man-child. Wait, I am?
Asides, the Kim Kardashian likes, the Dencias and a couple other Vic.Os 'I wanna be somebodies' trolling around unashamed on our social mediasphere, who else has gotten Nigerian Twitter in full lip service? You guessed it, Skiibii! And I'm dope sure we never woulda imagined it.
You see, growing up, momma taught me to respect life and never treat it lightly as such. Some of those lessons will include knowing good and bad, right and wrong, virtuous and evil but very importantly, common sense and idiocy (stupid foolishness in extremes… some of you have already juxtaposed that for the term 'skiibii'). Considering the situational events that led to this lukewarm revelation, Skiibii – the person, won't be very far from the cited context. Look people, it's one thing to be compassionate and entirely another to be overwhelmingly ignorant. True, details were that he had slumped and died, or whatever the bullshxt from hell they said had happened to him. I couldn't care any less, instead let me say the Five Star crew had alotta fun, skiibii-ing us. Oh see, now that's another term.
When someone is battling for his life, is the first thought of action to label it as news all over social media? Some people die instantly, others give in on the way to receiving medical attention, but them 5-Star brotherhood had ample time to take shots and tweet about it first? I really don't wanna go into the details again as I'm utterly peeved by the thought of it. They may have had their fun but shall I let them know that's where it ends. Soso and co just might have driven the last 6″ nails that would seal his career coffin. And there's no amount in the world that E-money has, that would do well to resurrect it. If they wanted that bad to make him trend, why did a death sting have to be their option? Obviously, he has quite an unhealthy rep so pulling a groupie stunt wouldn't have woken anybody up. But I bet if he pulled down his carelessly seated camo pants and blessed us with sights of his natural endowment… y'all know the rest. More boys and girls will love to know his name especially if lil mayana is good enough to cause a jaw-dropping effect, August Alsina style.
This also goes to show the level of crude mismanagement that exists amongst record companies especially in Nigeria. That others have refused to get it right doesn't mean you should resort to failing too. Their damage control (if it can even be called that), reeked awfully of confusion. The ones who perpetrated the stink decided to leave the interest of the partners in abyss. Why do we have to wait for an official statement? Would it tell us anything new or different? That he actually died or played dead? Or that their label is a breeding ground for airheads and witless miscreants who don't know the half of it? This is what you get when the work of actual creatives are shelved aside in replacement for funfare phonies. I'm proud of Skiibii because at 22 and with all those markings on his skin and his choice of fleeqing eyebrows, he's come of age to own the consequences of his actions. Or rather the ones set for him. If this stunt backfires and ascends him to higher realms of no fame, he should look no further than just living that life to relish. Oh, and lest I forget to mention too, his cameos in Kcee and Harrysong videos!
Written by Jim Donnett
@jimancipation
The thoughts expressed in this article are solely the author's. They are not in any way connected with, or a representation of tooXclusive.com
<!– google_ad_section_end –>
---
August 19, 2015
---