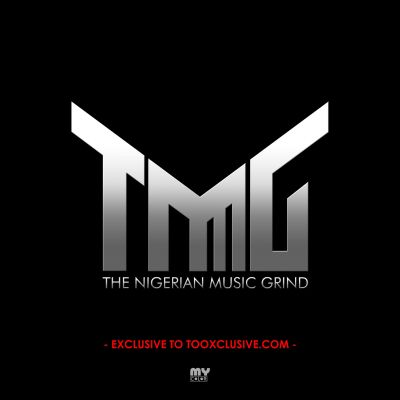 WINNING ATTITUDE: To make it in today's music industry, you must have a winning mindset. Winning is not just an attitude; it is a way of life. If winning was that easy, then everyone would be champions. You have to put in the sacrifice, hard work, and dedication to achieve VICTORY.
Write down your ideas, and goals and commit them to action. Incorporate your dreams and aspirations into your daily routines. No matter how talented you are or how well connected you are, at the end of the day it all boils down to your work ethic.
As well, "great achievers" have a sense of destiny, and a burning passion to leave a legacy. What is your legacy? Your music is your legacy. It is a piece of "immortality" that will stand forever.
All great accomplishments require patience. Those who lack patience also lack faith. Many people are too busy focusing on the ceiling instead of looking at the sky. Often times we limit ourselves. Windows of opportunity are around us every day. We just have to step back and see them. Some people develop "ANALYSIS PARALYSIS" when it comes to pursuing their dreams by over analyzing everything. Incorporate a risk taker mentality and just do it.
Be original, elevate, and inspire! Do not live in the shadows of someone else's legacy. Create your own path. Never let anyone talk you into not believing in yourself. Some people are afraid of failure, yet they fear success at the same time. Stop talking about "the negative" and what you can not do and start focusing on "the positive" and what you can do.
Sometimes you have to be your own HERO! Tune out the "yes men" around you, and you will get much further with your endeavors. Likewise, success attracts success. If you think big, then you will get big. If you think small, then you will stay small. Sometimes it is as simple as that. Plant seeds for success. The way you project your image, the way you conduct yourself, the way you articulate your thoughts, and the way you treat people are all important factors in acquiring and maintaining success.
Plus, here is an interesting fact. The average self-made millionaire in America has been bankrupt or close to bankrupt 3.2 times in the process of pursing his or her riches. We must develop the fortitude to overcome obstacles to achieve our dreams. Gold is molded in the fire, and greatness is molded in the furnace of adversity. Overcoming hardship builds great character. Strength grows out of struggle. Sometimes a major SETBACK is a major OPPORTUNITY for you to REINVENT yourself.
Moreover, on your journey to success, evoke the spirit of an underdog. Underdogs don't have big budgets or big co-signs, but they have "heart" and a burning desire to win. Never underestimate the heart, determination, and hunger of an underdog. One way or another, they find a way to beat the odds.
Further, do not develop an "I'm gonna" mentality. For Instance, some people say "I'm gonna start my own business," "I'm gonna call you," "I'm gonna open a store," "I'm gonna do this" and "I'm gonna do that." Many folks who have the "I'm gonna" mentality usually just talk and rarely accomplish what they say they are "gonna" do. Make sure you follow through.
In addition, don't say "let's do business" and then turn around and ask for a "favor." That is a losing attitude. Understand the value of things. Sometimes the things you get for FREE, end up costing you more in the long run. Less talk and more action coupled with strategic planning equals accomplishments. Fill a void and dare to be unique. Learn how to lose gracefully and study how to win humbly. But always strive to make history!
Leadership
A leader is one who influences, guides, or inspires others. A follower is one who imitates, mimics or copies others. Which one are you? "If your actions inspire others to dream more, learn more, do more, and become more, then you are a leader" stated John Quincy Adams. Leaders make plans and activate.
Followers make excuses and hesitate. A true leader creates more leaders. Real bosses don't have to keep running around trying to convince people that they are a boss. Their movement will speak for itself. Some times being a leader or a "boss" means you are going to take a "loss." Be prepared and build a team of understandable and trustworthy individuals. As a leader, you must be able to take genuine criticism, and you should always be open for helpful pointers for improvement.
Surround yourself with people who have the wisdom, knowledge, and experience you need to succeed. It is important to encourage your team members to shine. Let them know how important they are in the overall scheme of things. People always find ways to jump on the band wagon when success seems imminent, but it is the ones who were there from the beginning helping out who truly count.
Some people are "Soul Stars." Soul Stars are those POSITIVE individuals who enrich your soul with knowledge and uplift your spirit with encouragement. But on the other hand, some folks are "Blessing Blockers." BLESSING BLOCKERS are those NEGATIVE individuals who debase your soul with ignorance and bring down your spirit with discouragement. You have to come to the realization that some people are just not worthy of your time and energy. Try to get rid of the "Blessing Blockers" in your life and surround yourself with as many "Soul Stars" as you can.
More importantly, stop focussing on your PLAN B. Stick to the overall game plan. Understand that everybody's situation is not the same. So do not compare yourself to others. Set your goals, stay in your lane and operate at your own pace. Do not let other people define your success. SUCCESS is a relative term. Success does not always equate to how much money you have. Sometimes success can translate to being a great parent, spouse or friend.
Equally important, be supportive. Some independent artists refuse to support quality music by other artists, but they want everyone to support them when their album drops. Develop a GRATITUDE ATTITUDE. Be thankful for the things that you do have.
Haters
Hating is bad for your health. It is like cancer; it just eats you up inside. What a hater hates the most is HIMSELF. Haters really hate themselves and their shortcomings. But, they deflect their hate on you because you are a reflection of what they wish to be. "Haters" never give credit where credit is due. They only give accolades and respect to their team. Usually when a hater talks, it is not rooted in facts. It is based on what they've heard or what they assume.
Some people who are living their "nightmare" try to hate on people who are living their "dream!" Sometimes haters can even be individuals who have more money and connects than you, but they are upset because you are happy and they're not. Realness is met with much resistance in a world full of fake people. Don't dim your "light" to make haters feel better.
It is good to remain humble, but the truth of the matter is that some folks are not even in your league. And their criticism of you is often time borne out of envy. Just understand that sometimes "excellence and success" come with enemies. But, for every one hater you may have, there are at least five other people who appreciate what you do. Keep Shining! Positive affirmations lead to positive results. Positive people view other people's success as INSPIRATION.
Things To Remember
Please remember that the music business is not "The streets" or like "The drug game," so stop trying to treat it as such. The music industry is more corporate than you think. You can be "determined" and "aggressive" while maintaining a degree of professionalism.
Gentlemen, you must approach the music business in the same way that you should approach a lady; and that is with RESPECT and CONFIDENCE. Ladies, you must approach the music business in the same way that you should carry yourself in real life; and that is with CLASS and DIGNITY. And understand that you can not control what people think about you. Do not allow people's opinions of you define whom you are. You can not be too "sensitive" or too "thin skinned," if you want to make it in the music business. Also, if you are networking within the same circle of people over and over again, then that is as far as you will advance. Broaden your network. Think outside your circumference! The music business is a "relationship" business. Strategic alliances are important. You can burn bridges and develop a bad reputation in the music biz by simply wasting people's time. Never burn a bridge over minor issues, because you never know when you may have to go back across it.
Everyone has an agenda, whether it is hidden, upfront, positive or negative. Remember that! Don't get distracted by name droppers. Don't believe the hype. Focus on results. Try to become a good evaluator of people. Do remember that the folks who are always professing to be "HONEST," are the exact same ones you have to watch out for. Observe situations from a bird's eye view instead of a worm's eye view. Analyze the bigger picture and weigh the benefits and consequences. Always do your due diligence. And in
everything, organization is the key. The more organized you are, the easier it is to get plans executed.
Do remember that stress kills. Do not let the grind consume you. Have a plan and take things one day at a time. Sometimes you just need to step outside, get some fresh air, clear your head, and remind yourself of whom you are and where you want to be. Stay positive yet remain realistic. Some people will paint a gloom and doom picture for you so that they can exploit you by other means.
The Indie Music Grind
And, if anything, INSPIRE YOURSELF, because at the end of the day, it is all up to YOU to make things happen for YOU. The one constant thing in life is change, and how you react to change determines whether you grow or stagnate. Stagnancy leads to complacency and complacency leads to failure. You have to keep moving and keep working. Second-guessers get left behind. Never go against your gut instincts.
Finally, vision without execution is delusion. However, not everyone is going see your vision. But, do not let that stop you. How can you expect someone
with no vision to see your vision? Materialize what you visualize. Your MISSION is to become a DIAMOND in a music world full of PLASTIC. Hard work, dedication, and love for your craft always pay off in the end.
Be good at what you do and make an impact so great that even when you are gone, your absence will be felt. Everything happens in due season. Make SACRIFICES for your DREAMS without BARGAINING your SOUL. Concentrate on what you have to accomplish. Be patient and then at the right time UNLEASH YOUR POWER.
Get a budget, learn the biz, develop a plan, set yourself apart, be creative, take chances, create leverage, build a buzz, work hard, have fun, trust your instincts, stay determined, remain humble and make great music. THAT IS THE NIGERIAN MUSIC GRIND!
THE END
For consultations contact me on:
Email: Jamesndu@soundhivegroup.com
Twitter: @JamesNdu
Business line: 08138339012
<!– google_ad_section_end –>
---
June 19, 2015
---