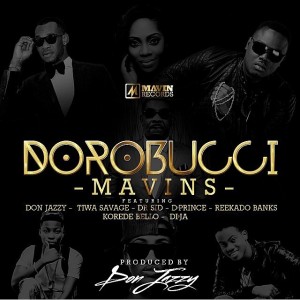 The Mavins Dorobucci – 2,057,629m hits|Released May 01, 2014
Some two or so months ago, label boss and music executive to the Mavins, Don Jazzy produced a smash hit which featured all his prominent acts Tiwa Savage, Dr Sid, D'Prince as well as newcomers Reekado Banks, Korede Bello and Di'Ja. Dorobucci trended first on Instagram leaving many in deep wonder until it hit the airwaves. It'll remain a mystery  The rest as they say now, is history. Don Jazzy sure has got the midas touch turning everything he comes in contact with, into gold. #DorobucciOnReplay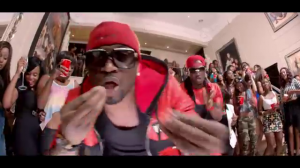 P-Square Taste The Money (Testimony) – 1,039,662m hits|Released February 11, 2014
Singing duo, Peter and Paul Okoye have been on a serious roll. From touring cities in the upper West side to matrimonial bliss, they're no doubt Africa's hottest and most wanted. Their single "Taste The Money" aptly coined from testimony cannot exactly be mirrored with the commercial success of their other hit single "Personally" but it sure got everybody talking… and downloading too! For what it's worth, you have just got to see the video, then you'll understand their title's choice.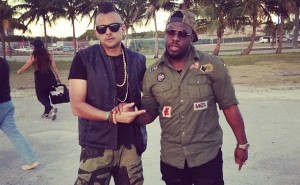 Timaya Bum Bum (Remix Feat. Sean Paul) – 1,029,092m hits|Released April 10, 2014
When Dem Mama soldier Timaya, released the remix to "Bum Bum" which was housed on his 2012 Upgrade album, it's safe to say we stopped wondering what he was up to since the widely received "Ukwu". Timaya crossed international borders by featuring ragga/dancehall artiste Sean Paul, to not only wire but fire the remix. A visual followed immediately after the audio release and again, Timi climbed a few more steps up the charts.
Wizkid On Top Your Matter – 961,093 hits|Released February 13, 2014 (Video)
He is one Starboy who certainly knows how to do really big things. It was love season, and with Valentine's day around the corner, it presented the perfect opportunity to release the visual to his Del'B produced highlife-influenced number, On Top Your Matter. Sesan made the video so admirable that it rekindled the song's interest and got us surfing the net to grab our copies.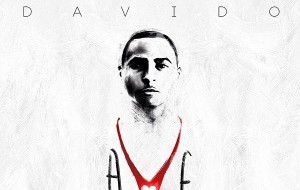 Davido Aye – 876,732 hits|Released February 01, 2014
Mark my words, the O.B.O Davido will make history if not for anything but for his classic and evergreen number, Aye. With a timed release in love season ahead of Valentine's, Aye's weight was so heavy, it had to be spread from off the charts and into the streets of local host communities. Save your MB because you'll probably hear it blasting out loud from your neighbour's tuck shop downstairs. Aye is gradually giving "Skelewu" a run for it's record.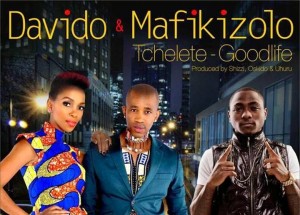 Davido & Mafikizoko Tchelete  – 776,456 hits|Released April 30, 2014
Call this the collabo of 2014. Two of music's big weights in Africa decided to come together and do a song. What you get from that is what they have called "Tchelete" meaning "goodlife". Mafikizolo have got the sweetest melodies that keeps you glued to their sonorous tunes while Davido is steady locking it down in the swag department – from the looks and even to the lines. Shizzi and Oskido cleaned it up with kicks and 808s that you just won't stop bumping your head to. I'll recommend the video too!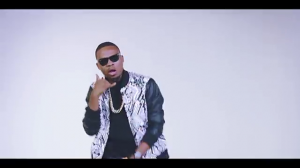 Olamide Anifowose – 767,178 hits|Released Mar 18, 2014 (Video)
Waking up from Baddo's Baddest Guy Ever Liveth album is Anifowoshe, Olamide's national anthem for the streets. While the track features vocal cuts from Yoruba music legend KWAM 1, videographer Kemi Adetiba, brought all the genius to screen that made the life-influenced number become a fave. Add that with Olamide's emotion-laden vocals, even you can agree that you just had to have it for record sake.
Tiwa Savage Wanted – 753,057 hits|Released May 27, 2014 (Video)
Afropop songstress and Mavin first lady, Tiwa Savage was greeted with a heavy and negative frenzy from fans who sampled first looks at the visual to her reggae number Wanted, off her debut album "Once Upon a Time". With reckless abandon, they attacked her seductress attempts, her fashion choices and the general tone of the video dismissing it (her) without haste because she reminded them of Beyonce and Rihanna. But true to her lyrics, she's "Wanted" and we (you and me) made it so.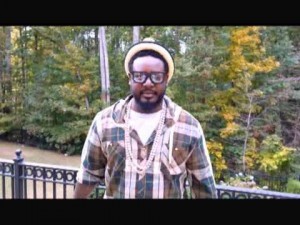 2face Idibia Rainbow (Remix Feat. T-Pain) – 658,685 hits|Released Feb 04, 2014 (Video)
Indigenous Afro R&B legend, 2face is definitely not new to the music art. Scratch that, I meant the international music scene. His choices for song features leave you wondering how, where and when. Rainbow was one of 2013's big hits and when he called on eccentric R&B artiste T-Pain for a remix, glory road led only one way – UP! So in February when he decided to put out the video which was shot in Atlanta USA, it reminded us why we crowned him king of R&B.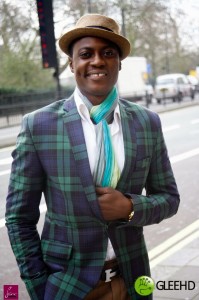 Sound Sultan Kokose (Feat. Wizkid) – 633,664 hits|Released Apr 07, 2014 (Video)
This happened to be the next big thing after "Natural Something" on the singing Sultan's sixth studio album titled "Me, My Mouth & Eyes". Teaming up with Starboy Wizkid on vocal forces, these two brought a classic urban sound that was a total bring away from the usual style of music's rising and falling tones; such that when the video treatment came in April, it pointed us back in the direction of our download sites.
By Jim Donnett.
<!– google_ad_section_end –>
---
August 4, 2014
---