<!– google_ad_section_start –>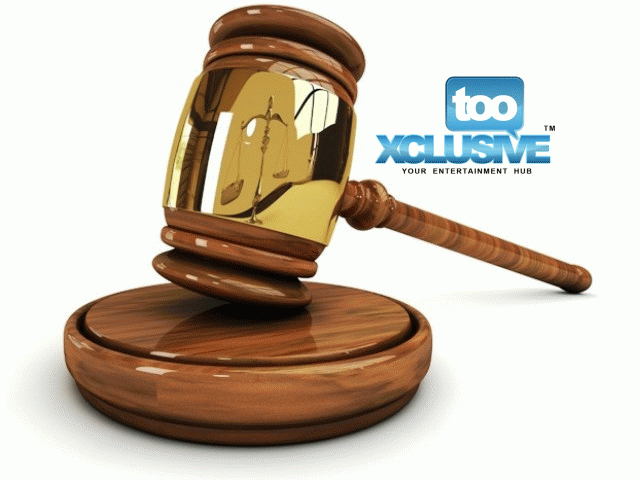 tooXclusive presents "TX Review" a weekly column created due to popular demand from readers requesting for a reviews hence our editorial team crafted this section to quench your thirst.
"TX Review" features a jury of three jurors who give impartial verdicts on three popular songs released in the week in review. The first edition of the column has Oriste Femi's "Double Wahala (Remix)", Patoranking's Girlie 'O' (Remix) and Asa's "Dead Again" on the stand to face the scrutiny of the jury.
The verdicts below!
Oritse Femi – Double Wahala (Part 2) ft. D'Banj
Tyler's Verdict
Shockingly seasonal chart topper Oriste Femi enlisted D'Banj to feature on the 'part two' of his Fela inspired smash hit 'Double Wahala' and we must say the outcome is shockingly distasteful. Singing is not D'Banj's greatest strength yet he struggles to stay on key while sing-talking about his 10 years in the music business, success and the undying love the 'kokolets' have for him.
Thankfully the song still retains some wow features that her predecessor possessed nonetheless the sequels fails to live up to the hype.
Rating: 1.5/5
Funke's Verdict
The original version of Oritse Femi's 'Double Wahala' was really good. The song made sense from start to finish; his lyrics, especially the blend of Yoruba slangs with English, together with the beat made it appealing to both street and urban fans. Paying tribute to the legendary Fela and using his famous 'arararara' was a nice touch.
Which is why hearing the song's remix featuring D'Banj was heartbreaking. Knowing the calibre of artiste D'Banj is and his ability to make any song sound good, it becomes obvious that he's struggling to get back his groove. He saying "he's been ten years in the game and still on his grind" is just laughable. This remix just sounds like a waste of perfectly good music. Yes, the lyrics especially the part he did in Yoruba was nice (thanks to Oritse Femi's input), I can't help but wonder if Wizkid or Olamide wouldn't have been a better choice. However it is a good attempt, I just happen to prefer the original version.
Rating: 2/5
Jimmy's Verdict
Obviously this song is one of the few songs to have rocked the year 2014. The song has been enjoying massive air plays both on radio and television. The remix was highly anticipated after it was made known to the public that it would feature Africa's biggest act D'Banj.
Of course D'Banj always bring something new to every song he lays his voice on. This is no exception in his delivery to the remix of Oritse Femi's monster hit. He didn't stray away from the message of the song neither did he bring down the tempo. The collaboration was a success making the remix a potential hit.
Rating: 3/5
Asa – Dead Again
Tyler's Rating
Asa starts the campaign for her third studio album "Dead Again" with an emotive mid-tempo ballad that teases memory of the likes of Adele and Emeli Sande. "So it was you, you picked up the knife and then you cut me in two, stabbed in the back, then you twisted it in, oh oh you left me for dead again"; the hawks wails about betrayal, deception and heart-break on the second chorus over rumbling drums and stirring strings after starting the song on a low and progressing to commendable heights. "Dead Again" wows more at the bridge when the brilliant instrumentation becomes more quiet allowing Asa to push the pain of the song through her voice.
Rating: 4.5/5
Funke's Verdict
Listening to Asa's "Dead Again", I can't help but remember Adele's "Set Fire To The Rain". It's a song that raises one's emotions, her soulful lament and piano together with the foot tapping drumbeat goes straight to the heart. Way to go Asa!
Rating: 4/5
Jimmy's Verdict
It's a beautiful song that talks about deception and betrayal in a relationship. Lyrically, Asa has done very well mixing it with a strong and definite voice. Instrumentally the beat was able to portray the message of the song and with loads of catchy vocal hooks to sing along to.
Rating: 4/5
Patoranking – Girlie 'O' (Remix) ft. Tiwa Savage
Tyler's Verdict
Patoranking almost hit the bull's eye with his sizzling Tiwa Savage assisted remix of "Girlie 'O'". Produced by Wizzy Pro; the remix features the original instrumentation as well as lyrics with a vocal contribution from Mrs. Balogun. Despite the fact that Savage and Pato voices blended and sounded fanatastic together, the remix leaves one demanding for a little more majorly because it seems Tiwa's parts were recorded at a different location and pasted on Pato's original recording hence the cut lacks that magic. Nonetheless they both deserve a standing ovation.
Rating: 3/5
Funke's Verdict
When Patoranking dropped "Girlie 'O'", he absolutely got my heart. The lyrics, his voice, the beat and even the story line in the video were so well put together I was totally impressed.
Hearing he was doing a remix of the song with Tiwa Savage, I couldn't wait to hear it knowing Tiwa's vocal prowess. It's a good piece and their voices blended well together. Tiwa's use of Yoruba (although sparse) was nice and I agree, she really is good for the soul.
While I'm not "wowed" by the song, I applaud the effort put into it.
Rating: 3/5
Jimmy's Verdict
Patoranking doesn't neead any introduction because he's presently the new kid on the block. With his two hit singles Alubarika and Girlie O paving the way for him as an A-list artiste.
The remix of Girlie O featuring Marvin first lady Tiwa Savage was a surprise to many. The song which has a reggae feel obviously isn't the kind of song you wuld find Tiwa Savage on, but she was able to pull it on. She was able to transform the song into a love duet. Patoranking also was able to work smoothly with Tiwa Savage making a good blend of two individual style to produce something beautiful.
Rating 3/5
What is your verdict?!
<!– google_ad_section_end –>
---
---