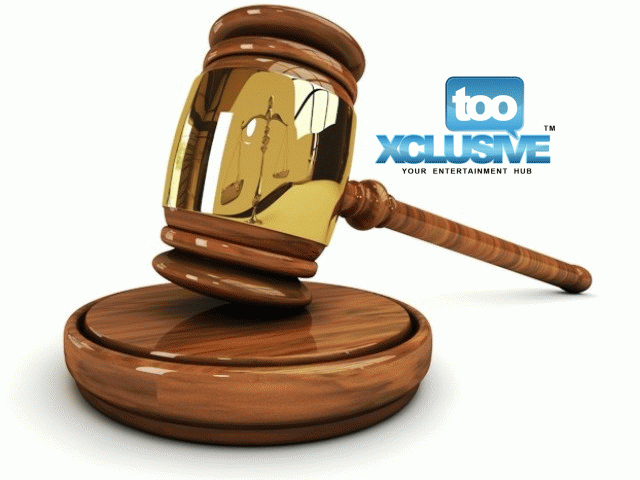 It's yet another edition of TX Review. In the spotlight are two smokin' hot videos, Don Jazzy & The Mavin's "Dorobucci" and Waje's "Onye" ft. Tiwa Savage.
Rated over 5 as usual, our Jury have dissected and given their verdicts. Feel free to give yours.
DON JAZZY & THE MAVINS – DOROBUCCI
Jim Donnett's Verdict
I won't hold my tongue on this one. Dorobucci is a "there-there" video. Typical, industry standard, and nothing out of the ordinary. It reminded me of Tiwa Savage and Don Jazzy's Without My Heart – a dance hall track whose video was devoid of any movement whatsoever, choreographed or freestyled. While tweeps showered needless accolades on the video styling, something was missing in the direction. You guessed right, it was movement! Save for Reekado Banks' improvised self-styled moves which sometimes seemed out of beat. It also lacked a core concept of originality, nothing showing the roots of these African, Nigerian artistes. Believe it or not, Dorobucci is a blaah-dy local song and what perfect opportunity would have been better than this to show off the stuff we're made of and how well honed we are at it. Sadly, nothing… not even in a proper dance.
So after all that hype and anticipation, the video fell flat on it's bare behind. The expectation was met with utter disappointment. But it's Don Jazzy & The Mavins, so what's not to love? On a flip side, you know what I've come to realize? Twitter lies a lot. Scratch that, tweeps lie a painful lot. Like, goodness me… those tweets? I really just can't!
Rating: 2.5
Funke's Verdict
After much anticipation and hype, Dorobucci video has finally come and NO…. it wasn't up to expectations…. sadly. I write this knowing the die hard Mavin fans would want to have my head.   The very first thing that struck me was the absence of dance. One would have expected that with the beat of the song, they could have come up with a dance step or at least something dramatic enough. Asides Reekado's part, they all just acted even Tiwa! Moving on, while the video was of good quality (clear & sharp), it lacked a good storyline/concept. Rather it seemed the wordings of the song were translated literally (Tiwa & her hot tea, the ladder and the maid thingy, Don Jazzy's big label?) Also, the setting was totally off. I'd have preferred them using Nigerian setting with more local content (instead of being in a casino, DPrince could have been spotting an Agbada at an owambe party). Worse still, considering how sweet and amusing the song is, I didn't find any part of the video particularly funny.
However, it's not all rotten eggs. I mean, obviously the video was used to introduce the latest additions to the Mavin crew and YES Korede in his MJ getup got my heart with that wink! Really colorful video and I like the fact that each scene had different storyline, it just didn't do justice to the song. I guess the popularity of the song and having to wait for the video for so long got my heart flying in anticipation only to crash with a resounding thump. I actually feel cheated!
Rating: 2.8
JimmyKing's Verdict
The highly anticipated video for Dorobucci was released a day ago and it went viral the second it came out. There have been a lot of comments on the video. The video actually took a lot of time before its release and the fans have been waiting patiently just to get a glimpse of the video but to most fans including my humble self, I think the Mavin crew should have done better.
The video was colourful and clean with nice costumes. I love the Michael Jackson costume Korede Belo had on. One problem I have with the video is the idea of always using white chicks in our videos and traveling outside the country to shoot a video. Tiwa Savage was looking cute as ever while Di'ja was the focal point in the video. What was the whole label on Don Jazzy suit about? I still haven't gotten the connection of the white house in the video, there seems to be broken pieces that aren't just connecting in the video. They could have used a different concept; the video was too simple for the class of song like Dorobucci.
There was high expectation for the video that was why the video came under strong scrutiny by the same fans that loved the song. Dorobucci is definitely the biggest song for the year but the video didn't live up to our expectation. The video was lacking in creativity and relativity. There has been a lot of speculation of the meaning of dorobucci. Different people came up with different meaning, some says dorrobucci is demonic. We all expected to get the message in the video but it didn't. Overall the video was average.
Rating: 3
WAJE FT. TIWA SAVAGE – ONYE
Jim Donnett's Verdict
Now, Onye is something worth talking about. First, let me commend the sheer genius and brilliance of 'Kemi Adetiba whose prowess in video direction MUST be applauded. Turning Waje and Tiwa Savage into better Nollywood acts is really no small deal, the humour these music divas brought to screen was in very appropriate dose. They didn't slack and they didn't over do. The storyline was a bit off the theme of the song (purposefully) because when combined with the visuals, it evened out perfectly. Waje especially was oozing a particular grace and Tiwa looked real… as in, believable unlike her many other "in-my-diva" moments. The set, scenery, styling and props were fantastic. I've never been a fan of adapting Nollywood concepts in music videos but Onye wins my heart out of the many. Bryan Okwara made good for a face that wasn't Blossom Ejekwu or Alexx Ekubo this time. And just to put this out there, Omawumi is a what…??? *I'm sure you know the rest* Lol!
Rating: 4.5
Funke's Verdict
Quite the contrast! I don't mean to compare but I believe the Dorrobucci video should have been more in the lines of something like this. Kemi Adetiba deserves a thunderous applause for such sheer creativity. Onye is an absolutely hilarious video. Although the song itself and the video do not really align, it doesn't seem to really matter because the video creates an entertaining distraction.
Interesting concept, good story line, fantastic directing and talented actresses. I mean I know Waje and Omawunmi can be clowns, but who knew Tiwa had it in her. Wearing a corset *is it?*  to pound yam is unrealistic but she pulled it off effortlessly. A playful yet sexy video. No expense was spared in making the plot as colourful and witty as possible.
Rating: 4
JimmyKing's Verdict
If there is one word to describe this video it's got to be 'comic'. The video has two divas in the name of Waje and the first lady of Mavin Records Tiwa Savage and they did a very good job both vocally and the theatrically. I like the fact that the video has a story line and a dramatic effect to it.
The video features Bryan Okwara and Omawumi. Bryan played the role of a player; Omawumi played the role of a sugar mummy while Waje and Tiwa Savage played the roles of caring and loving girlfriend who were both played by Bryan the lover boy. Waje proved to be a great actress with the character in which she played and she played it well.
The video has nice settings, good characterization and a good storing line that creates a comical effect. This is one of those videos that you can over and over again. Lovely concept, lovely video.
Rating: 4
<!– google_ad_section_end –>
---
July 30, 2014
---