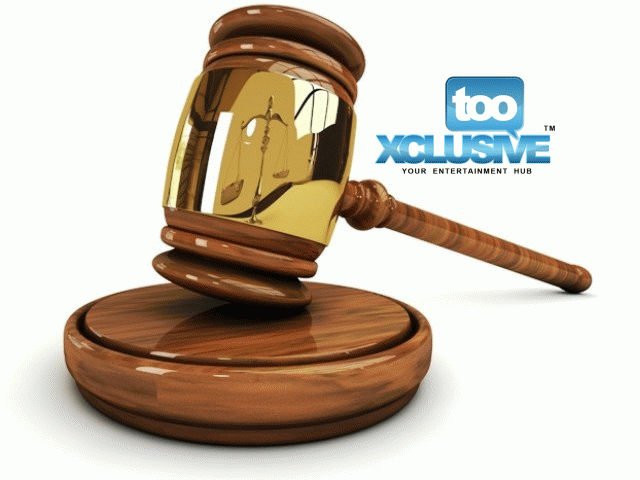 Its a season of videos apparently as we once again take a critical look at two videos released within the past week. No need for long introductions, scroll down and read what we think of Ortisefemi's "Double Wahala rmx" ft. D'Banj and Tiwa Savage's "My Darlin"  videos.
ORITSE FEMI – DOUBLE WAHALA (PART 2) FT. D'BANJ
Jim Donnett Verdict
This is a continuation… sorta, from part 1 which shows Oritse Femi now living a life of grace. I'm not sure why it had to be depicted with him going abroad, turning up at Banger Lee's house to lounge and later on "party" with the boys. I'm of the opinion that it was perfect avenue to show off his endorsements. But! It's not even his video. Maybe much care wasn't given to put that in consideration.
The concept seemed mature, only that it needed a little more work to be done on it. Regardless, the picture is crisp clear and evens out into an alluring piece of work.
Rating: 2.8
Funke's Verdict
No offence meant but how does this video relate to the song? Don't get me wrong, it was clear and sharp and we got to see fine chicks that showed lots of skin but I just can't relate it to the song. It came across to me like Oritsefemi really wanted to do a video so he got together with D'banj and they just did something on the spot….then again maybe that was how they wanted it to look like.
On the bright side, Bangalee got to show off his Beats headphones and drinking "koko garri" was a fairly good advertising strategy even though I don't understand how one can drink garri then eat regular food before topping it with Whiskey (was it?) would work out.
Rating: 2.5

aL Yhusuff's Verdict
The scenery of this video happens to be captivating. Mr. Musa delivers a very high quality production. The video's storyline showcases an elevation in lifestyle which goes in line with the concept of the song. Cool stuff. But one minus I see in the video are the vixens. No doubt they are pretty looking but I don't get their connection with the video especially the semi-nude one. The video was quite enjoyable. Nice work.
Rating: 3
Jim Donnett Verdict
The opening skit was quite comical. Seeing Tiwa acting the role of a Western grandma who hasn't lost touch with her local roots still. But it was a bit long. The rest of the video was scripted on a carefully thought out and creative plot, relaying the overlying message in the song. Anybody who knows Tiwa well, would know how much she's trips on fairy tales and happy endings. My Darlin' comes somewhat close with Tiwa showing she can be a darn good actress.
Kemi Adetiba equally deserves some applaud for a show of her genius in some unnoticeable technicalities. They're there but we don't see them. If they were not, it'd be obvious something was missing. This video should make you love the song even more!
Rating: 3.5
Funke's Verdict
OMG! Tiwa is such a clown!! I didn't know a music video could be so comical….then again it's Kemi Adetiba. As I earlier predicted, this track did come to grow on me and I found myself chanting 'my darlin' on numerous occasions. The video however, sealed the deal.
Where to start……was it the intro (though a tad too long) that had Tiwa displaying her acting skills excellently or the whole storyline. I particularly liked the flashback where mummy Tiwa remembered her own love story. All the scenes just came together quite well.
I wonder why Tiwa didn't wear shoes in the garden scene, was it so she could dance well or she didn't want to damage the wedding gown perhaps? Oh well….her dancing especially the shoki compensated for any short comings here. Emmanuel Ikubese played his part well too and I'm sure he must be sad he didn't get to kiss Tiwa….she is married afterall. LOL
(My review is getting too long…bear with me) Kemi Adetiba went all out on this one, costuming, make-up, setting, storyline, scripting (though with a few glitches). It all made for a beautifully romantic tale. Such a wonderful visual interpretation to what would have remained a regular song.
Rating: 4

al Yhusuff's Verdict
I would say this video is suspense filled. At some point you can't decipher what happens next. For instance my heart dropped when the husband was alledged dead and before you could say jack, he was all up in our faces. Nice. The storyline is in tune with the song. It's enjoyable. It's a Romeo & Juliet flick with a happy ending. But one thing I hate about the video is it's XXL (not like it's a shirt) nature, the video is long and some skits I think are irrelevant, not everybody is patient enough to watch a long skit and a 6 mins video. Nice work not withstanding the little commas.
Rating: 3.7
<!– google_ad_section_end –>
---
---