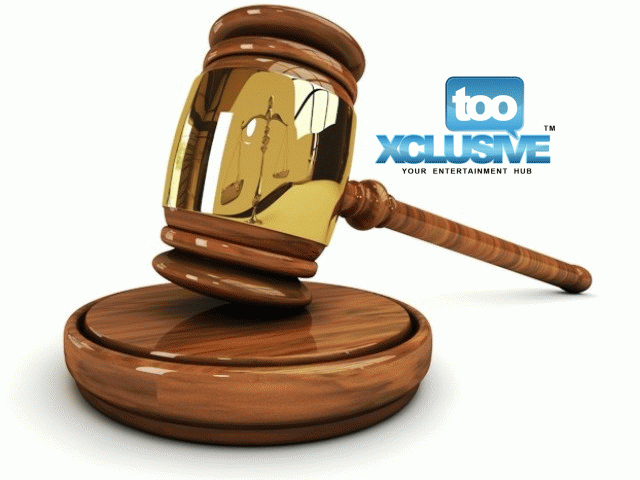 So we took a lil' break but we're back!
This week on "TX Review", Wizkid's "Show Me the Money", BankyW's "Jaiye Orimi" and "Bora" by Patoranking & Olamide go under the intense scrutiny of our Jury.
Rated over 5, do these songs come out better or worse off? Check out the verdicts below!
WIZKID – SHOW YOU THE MONEY
Jim Donnett's Verdict:
Show You The Money further proves Wizkid's penchant for making fans get up and bump to the beat. The laid back feel of his vocals on the track seemed purposeful because those hard kicks in Shizzi's instrumentation makes up for the needed uptempo spirit. While it's a typical afropop song with hardly any expectation other than a show of bravado, this song will definitely be a performer's choice, especially closing a show… that's if Wizzy can improvise with other necessary creative arts. And trust me, you'll be sure to dance when he be bumping this beat and showing you those crisp notes.
Rating: 3

Funke's Verdict:
Wizkid's voice tho…..*sigh*. Moving on, Show You the Money is guaranteed to be a club jam. Though it's one of those songs that seem to be about nothing really with over repetition (African, African, African, African baby) twice!!! I mean what is that???
Then again, it's Wizkid so you can't help but dance or the very least nod to it. As far as I'm concerned, this song's beat is its strongest feature. Yes it's enjoyable in the usual Wizkid fashion I just wish he would surprise me. I think he needs to do do something different, away from what we keep hearing and just basically grow up!
Rating: 2.5

JimmyKing's Verdict:
Starboy Wizzy celebrated his birthday some days ago and dropped a new song Show You The Money the radio snippet was released before but this is the full version of the song. He also dropped the video for the song.
The beat of the song is going to lift you off your feet cause it's a club banger. Shizzi did a good job on the beat with the Afro-beat feel to it. Wizkid went commercial on this one unlike his recent song Joy. We're hoping to see more from him when his album drops.
Rating: 2.5

BANKYW – JAIYE ORIMI
Jim Donnett's Verdict:
It's really not news that Banky W has been baited for 'hate and criticism', so when he thought to address issues directed at him in past times, he did it the best way he could – he sang about it! Jaiye Orimi is not as energetic as Banky's usual soft-toned tenor probably because more of his consciousness was on sending a mesagge to the naysayers and letting them know he's not perturbed by their badmouthing. Regardless, it joins the record of his afro R&B songs that appeal to your being. Having said, did Banky actually take a shot at rap… again? #JustSaying
Rating: 3

Funke's Verdict:
Banky never fails to thrill me. This is one of those songs you slide in your CD player and just turn up the volume. Though it's not attention grabbing like Jasi, it's definitely up there too.
With his not so subtle digs, this is obviously a message to haters. Good lyrics, nice beat, all round good content. However, the rap kinda confused me because it's obviously about Banky but it didn't really sound like him (just saying). If it was indeed him rapping, nice attempt!
Rating: 3

JimmyKing's Verdict:
Banky W is one artiste that needs no introduction. He's proven to be consistent over time and the release of his recent song Jaiye Orimi just proved that. The song is one of those feel good music that you can listen to anytime of the day.
The life of a celebrity is one that always put you in public glare and makes you a subject of scorn and criticism. Banky W talks about how people would always talk about him whether for good or bad. Instead of focusing about what people say, he decides just to live his life and enjoy himself while he can.
Banky is a talented musician and a very good rapper. He ended the song with a rap and I personally like the part where he said " and I gat a big head, am blessed with too much brain" I think he killed it with the rap. Lovely song.
Rating: 3.5

BORA – PATORANKING & OLAMIDE
Jim Donnett's Verdict:
Patoranking and Olamide found common grounds to "preach" on Bora – a song that dismisses the skin bleaching virus that has creeped in the entertainment industry. While Patoranking's rasta words come out persuasive and preachy, Olamide is silly as ever taking a humour approach to his message. You might laugh… might! But you'll almost not take him seriously, and there couldn't have been a tune better than Chris Brown's Loyal for their justice to be served. Did anyone else notice that the freestyle sounded somewhat rehearsed and planned for? Obviously, it doesn't make it much of a freestyle anymore.
Rating: 2.5
Funke's Verdict:
When I first heard this song, it sounded like crap. However, bearing in mind that it's actually freestyle, meaning not much thought was put into it I'd say it's not bad (like it might actually grow on me).
With a cover of Chris Brown's Loyal, Patoranking and Olamide preach the gospel truth to those girls "lightening" their skin for God knows what reason and for this Bora gets a nod from me seeing as there's actually a message.
However, Olamide's rap wasn't up to par at all. I mean on the surface it's actually easy to go with his flow, but listening closely, I couldn't help but cringe at a point! He could have done way better and BTW, Toolz isn't "dudu".
Rating: 2
JimmyKing's Verdict:
Chris Brown controversial song 'Loyal' which depicts women as being unfaithful to their men because of their love for fame and money is obviously one of the best song of the first quarter of the year.
Our very own man of the moment Patoranking in collaboration with Olamide did their own cover of the song Loyal and they decided to tackle another feminine issue ''bleaching'' which they titled Bora.
They took a different twist and turn with the song. The song opened with Patoranking singing in his patua style, narrating about a black girl turned white due to bleaching. Olamide rap was also off the hook. The song is directed to all black ladies to love their natural colour because black is beautiful. From my own point of view I think it's a good freestyle with a clear message.
Rating: 3

Do you agree or not? Drop your own verdicts below.
<!– google_ad_section_end –>
---
July 21, 2014
---