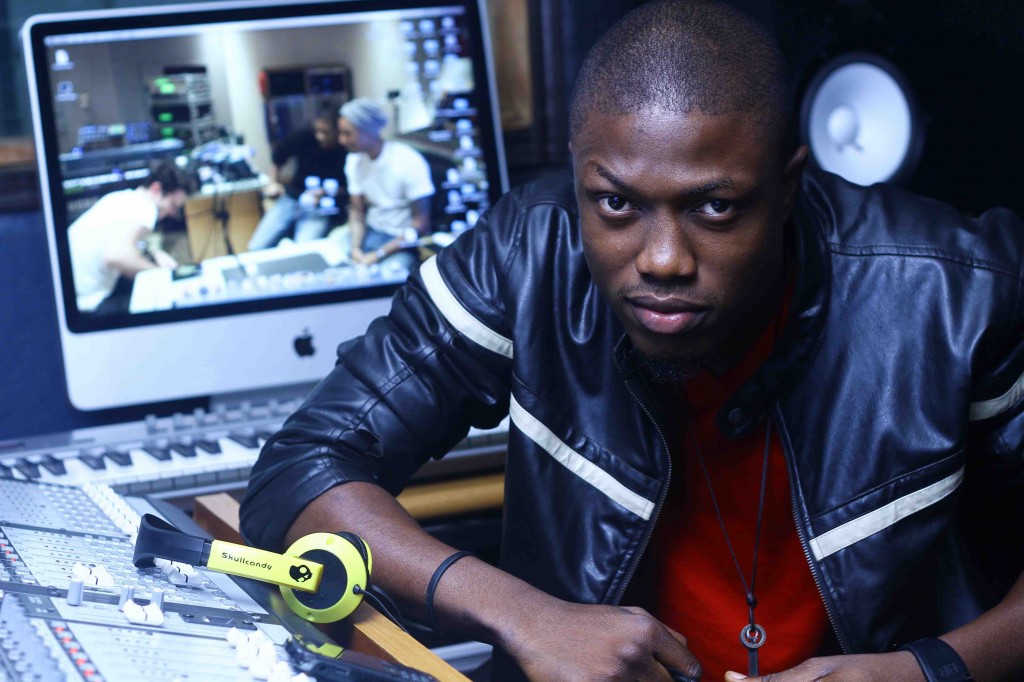 My excitement knew it's bounds that morning when I woke up to realize that born certified rapper, Vector had released another track. This came after his year long hiatus off the music industry by reason of the messy spat he had with his record management company which soon became public knowledge.
Vector was dissatisfied with the lackadaisical manner in which his then management company handled affairs that pertained to his career. So he went on and ahead to doing the most appropriate thing. He was vocal about it. He spoke out and expressed his sincere thoughts on what appeared like a long overlooked anomaly. But as expected (or perhaps not), not a damn thang changed. Vector sought out alternate means to keep thriving his already budding career. The management company saw it as a threatening response and then did the most disdainful thing to their supposed own. They got him arrested, thrown behind detention bars and with the cost of regaining his freedom being that he post bail.
As if that wasn't enough, the dwindling menace took a rather sour legal turn. Jankara style, V.E.C was served a court injunction "restraining him from further activities (recording, releasing, distributing any composition, song, musical works or carrying out any activity as a recording or performing artist through or for the benefit of any person or organization other than his management company."
In their minds, this was the right way of making him pay dearly for the breach of contract extension stunt he pulled on them. After a series of seemingly endless back and forths, dear Vector surrendered to the fate of letting sleeping dogs lie. But he wasn't gon' give up easy. Call it pity or whatever you may choose but by a stroke of hope, Vector held down solid features with other industry acts and never shelved an opportunity to deal a knock-out dose of his rap being. He was angry and so those lines came out hard, straight from his die hard spirit and from deep down his heart. He even had one or two lone releases that weren't backed by any promotion whatsoever.
Time was passing fast (or in this case, rather slowly). A beautiful career was plummeting to painful waste. Fans had been deprived of hearing the musings of their rap superstar music mind. Still, nobody was backing down. Vector was on a really high horse and refused to get down from it, the management company were steady chilling at a 33,000-feet cruise and were not considering descending any time soon. While fans watched and prayed, Heaven finally answered by means of a (long-anticipated) tête-à-tête where both parties reached an amicable consensus. To that effect, Vector tendered a touching public apology to his former management company and even further pointed out exaggerations being blown out of proportion by the media as major reason. Vector was on the brink of another dawn.
You know, the good thing about V.E.C's coffee break is that he's had time to assess situational changes and seek appropriate redress. Without haste, he announced #A7 – The Mixtape accompanied by it's tracklisting. Following closely would be Where is Vector (W.i.V?) – the first single off the mixtape that not only re-introduced but also relived his status as one of Nigeria's finest titans in the rap field. He basically used the track to set records straight, change doubts and correct perceived notions on the career drawback he just reeled out from. What a comeback it was! To be blessed again by a fine rapper's suave nature and finesse delivery. I'll close by quoting a fan's comment. He said… "at least the competition can become stiff again. Oshamo!"
By Jim Donnett
@jimancipation
<!– google_ad_section_end –>
---
---