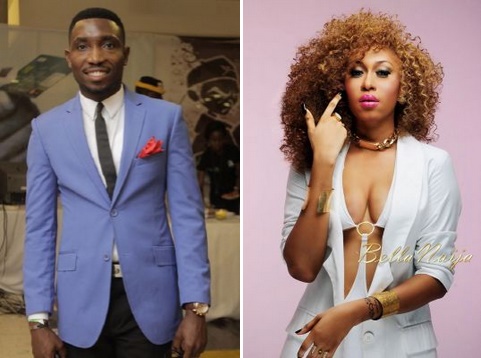 Timi Dakolo is one very talented artiste. No question about that. He's not just a badass singer with incredible vocal dexterity, he's a terrific lyricist with a penchant for juxtaposing actual words into melodious symphonies. Infact, his general musical appreciation far supercedes what our industry defines to be music – in their limits. But isn't it funny that one of the best and savvy musicians of our era is considered to be underrated? Please, I beg to differ!
First off, the music market here is not the kind that embraces, applauds and promotes versatility. And by versatility I'm not referring to high life and pop music with afro influences only. I'm talking about ballads, pop, soul and R&B, rock, alternative, jazz, reggae – genres where music globally has found commercial success for some of the biggest world recognized icons. It is preposterous that we have adapted a very short list to showing the creative sides to our local music. Even more disheartening is the fact that as a people, we're yet to have a firm grasp over the music art and as such it'll be utterly impossible to fathom the depth of geniuses like Timi Dakolo. Ridiculously, it is the same folks claiming he's underrated that downplay his music intelligence for their selfish love of jollof music. Thus, it is on this premise that I draw my inference to saying that Timi Dakolo is NOT underrated. Our market just isn't ready for the sheer awesomeness of Timi, sadly. Like, if he were some other person than who he is now, then maybe one or two reasons might present itself as to why he is underrated but for the quo of our industry and the obvious loss of a diversity in our music appreciation, Timi is right in the reign of his game. He is second to nobody, with giftings that are yet-to-be compared, related or matched up to another. And for those who think he's trailed by some PR nemesis, y'all are wrong. Very wrong! Timi doesn't have a bad PR. He's actually one of such celebrities who has got one a most effective brand management system in place – rid of drama and juvenile doltishness.
Cynthia Morgan on the other hand is equally talented. She is everything (and probably more) that a singing femme should be. From the looks to the sexy and the voice, she's got it 100! When she begins to do that patois thing, it's like breaking the limits to her genius and taking it several notches up. Cynthia Morgan doesn't have any failed single o. As in, not one! Record after record, she continues to break into newer levels of her fan appreciation with hot materials and she doesn't rest until she unwraps the visual to go with. She is perhaps the first and only of such fast rising acts (and female too) to have shot a video for every other one of her single, in exception of Popori. Cynthia The issue with Cynthia Morgan is that instead of focusing on the very thing that enhances her star prowess, which obviously is her talent, she's chosen to downplay that seriously and pursue an image falsehood. She's become totally obsessed with her sexy, forcing and fussing it while concentrating on making as many dramatic hair transitions like bad gal Riri did and opting to look like a circus bull with her facial accessory enhancement as opposed to the modest appearance of her face. All at the same darn time!  Oh, I just recalled her performance outfit at last year's Headies, how she subjected her milk factory to intense pressure by forcing them into undersized bra cups to give a special 'pump' effect. Considering how quite endowed she already is, one would wonder what's up with the thirst? And knowing Cynthia, it's probably not even enough yet. Like, kilode!
These things have obscured her focus. It's not enough that she's been operating like a lone ranger as a result of the deficiencies she suffers from not having proper PR, she now has to take on side distractions that doesn't do much to advancing her star prowess. So how won't she be stuck? Why won't she be stuck? It's really not surprising that she is. With the tactics she employed in starting and the manner at which she tailored her craft, Cynthia should be more than what she is now. We're supposed to see her bigger than she is now. She needs to get back to form with the program – start honing her realms again just like she did when she was upcoming and then employ a good PR to help highlight her other qualities that puts her total self-image on the spur of being one of the hottest. If in doubt, let her ask Yemi Alade; the babe has everything working out in her favour right now. Cynthia really needs to get over herself and until she can successfully do that, I'm afraid we may not see her past this level of next rated where she's chosen to sediment. I'm tempted to blaming Tiwa Savage for this 'bringing sexy back' feat but it's madam kingston property that overplayed her hand because the sexy switch up has done plenty bits for the female singing folk. I mean, how dare you underrate yourself? Sigh.
Written by Jim Donnett
@jimancipation
The thoughts expressed in this article are solely the author's. They are not in any way connected with, or a representation of tooXclusive.com
<!– google_ad_section_end –>
---
June 24, 2015
---