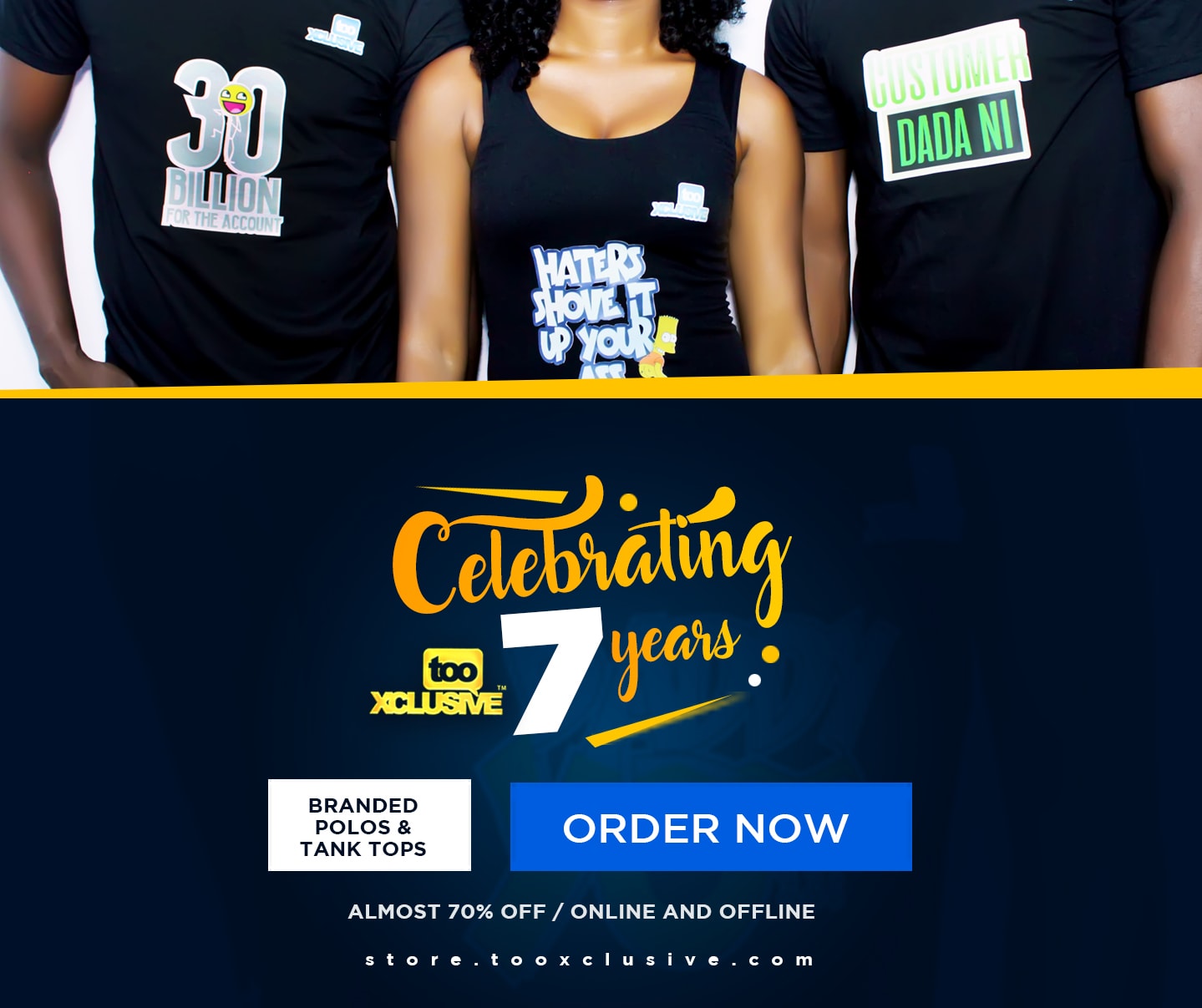 The TooXclusive Store is still on the wave of giveaways.
The impressive patronage we have experienced at the newly opened store already has us pushing towards the 1000th count for order placements on the platform. In that regard, the TX Store is going with a move of appreciation to reward one lucky customer. The store has decided to gift the customer with the 1000th order, 5 branded tee-shirts for FREE!
We are currently on Order #665, so if you happen to be the one with "order #1000", you automatically become the lucky winner for the 5 branded tee-shirts courtesy of the TX Store.
Please note that the order number doesn't equate with the volume or amount of tee-shirts being ordered. That is, your placement can be for 1 shirt but if you happen to be the 1000th order as logged by the count from the store, then you are the winner of the 5 free shirts.
So hurry, visit store.tooxclusive.com and make sure you are the 1000th order if you must win our shirts.
It's easy, very stress-less and all within a click.
<!– google_ad_section_end –>
---
October 11, 2017
---