<!– google_ad_section_start –>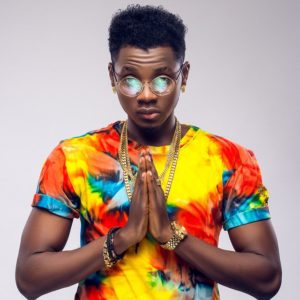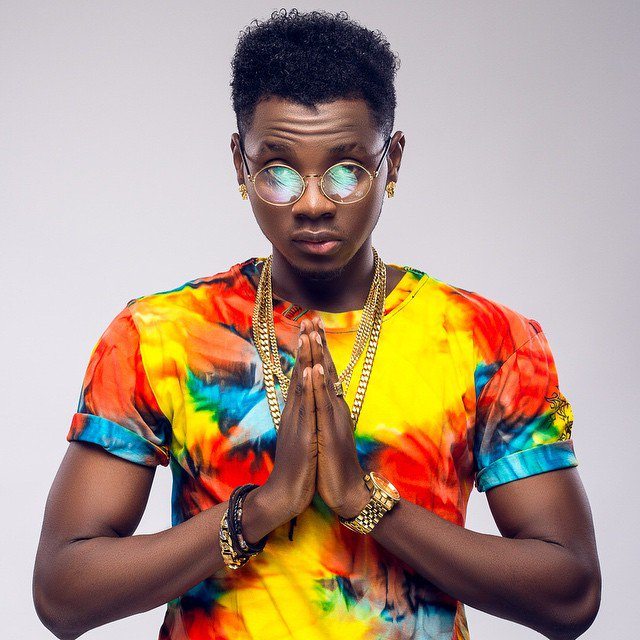 Following the report that G-Worldwide filed a case against Kiss Daniel in court, the singer's legal team released a statement debunking the story. In the statement it was said that there is no record of a case against the singer and that the singer officially terminated his contract the label.
However, the label has responded to the statement made by Kiss Daniel's legal team. G-Worldwide has come out with evidence that indeed there is a case against the singer in court and the label hints at the possibility that Kiss Daniel's camp have somehow failed to acknowledge the case, either deliberately or otherwise.
See picture below.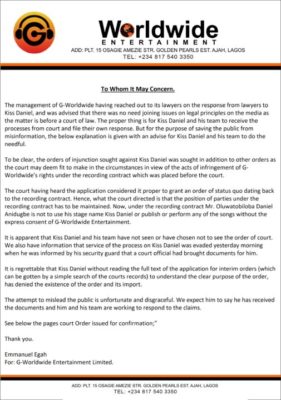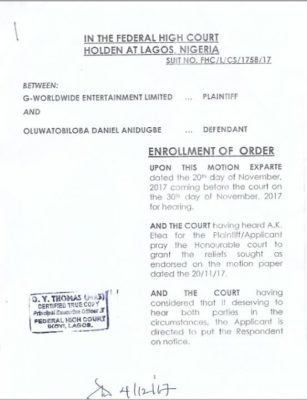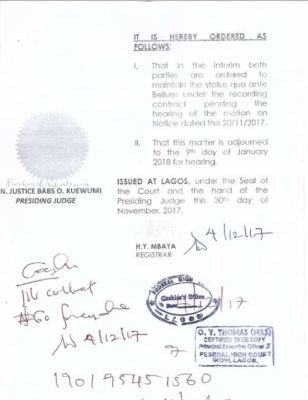 <!– google_ad_section_end –>
---
---