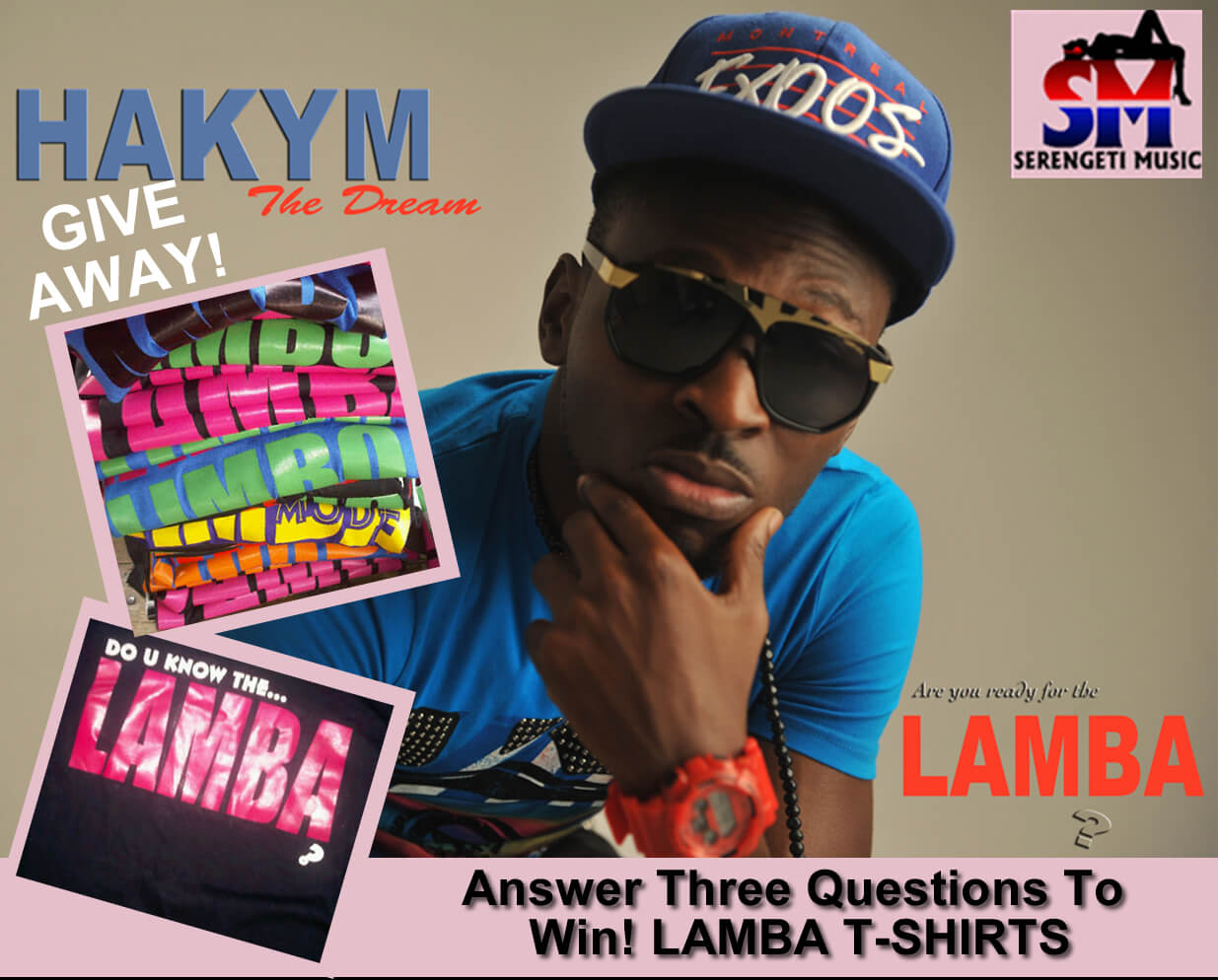 Hakym The Dream is getting ready to release a new single titled LAMBA and in preparation for the official release he is giving away Tees for lucky winners here on tooXclusive.com ..For now we have only 3 Tees .
Make a fast move at the questions below,get the answers correctly and you are guaranteed one of the Tees .
 Follow @hakymthedream on twitter for hints.  
Questions: 1.What is Lamba
                      2. Make a Sentence with the word "LAMBA"
                      3. Who is Lamba Tutor  
Send your answers to giveaway@tooxclusive.com
You Can also Get Lamba Tees By Catching up with Hakym Here :
Hakym will be live on Rythym Fm on Wednesday 7th of December by 1pm with bigtime .TVC on Thursday 8th of dec by 1pm with Labi for lunch splash Brilla fm.Friday 9th of December 7am with Mighty George and he's gonna give out free Lamba Tees..
Cute Kimani of unilag fm will be giving out free Lamba Tees on Wednesday and Saturday ..Uche of Top radio will give out the Tees on Saturday 10th..Chizoba of Nta will be giving out free Lamba Tees on sat and then she's gonna have an interview with Hakym, upper Saturday and… Galaxy Tv will give out the Tees on Kruzin from Wednesday .
<!– google_ad_section_end –>
---
December 7, 2011
---