As the tension heightens further for who will clinch Tecno's first prize for owning the stage. Let's digress for a bit from the femme fatale trio of Shapeera (Nigeria), Nandy (Tanzania) and Sikin (Kenya) who made the 5-count cut for the last-man standing on the show, and focus on the other two slay divas on screen.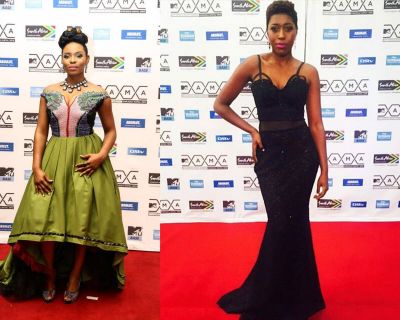 First can we first take a moment and appreciate the fact that Tecno does know how to choose their ladies.
There's Vimbai, the South African screen goddess who we are very sure is a closeted rapper going by the way runs her lines whenever she's on the mic. And then there's the delectable songstress, Yemi Alade who has time and time again awed us with her astounding vocal prowess and Killer performances.
The two ladies, though on different duties are similar when it comes to what they bring to the table.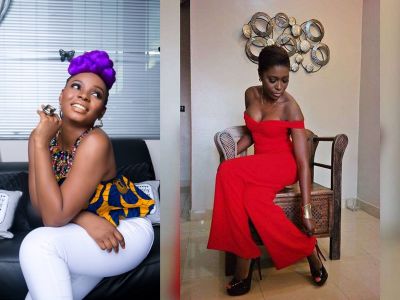 Facebook – Tecno Own The Stage
As far as fashion is concerned, Yemi Alade stays giving us fashion goals everyday even though some of the credit should go to her stylist, she does know how to own her looks and don't even get me started on the hair. Vimbai on the other hand makes Tecno own the stage her run way with her deliciously remarkable sense of style.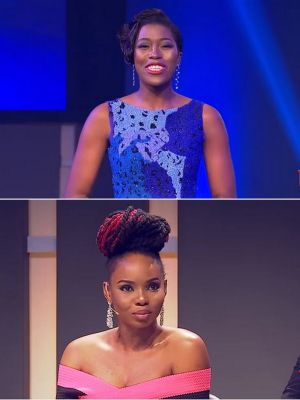 Twitter – @tecnoowndstage
For this two screen divas, it's not just about the looks, their girl power cup runneth over!!! With Yemi holding her own with the other male judges and Vimbai easing Uti out of the co-pilot seat without batting an eye lid. *who runs the world….. GIRLS!!!*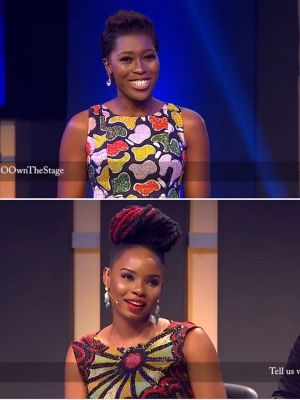 Now, assuming the fairy godmother of music bestows upon Vimbai, the gift of vocals that matches the standards of Ms Alade, who would you vote as queen slayer if we were to pitch these two off-the-stage divas in a #BringingSexyBack edition of Tecno Own The Stage?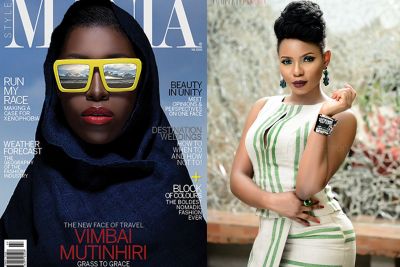 Let's assume Vimbai fierces out vocals from Kelly Rowland's steamy hit "Motivation", and picture Yemi Alade performing Jenifer Hudson's- "Think Like A Man" perhaps.
Make your pick!
For more info and updates, you can follow us on;
Facebook – Tecno Own The Stage
Twitter – @tecnoowndstage
Instagram – @tecnoownthestage
Tecno's #OwnTheStage shows on:
Sundays – Africa Magic Showcase at 19:00 CAT
Sundays – Africa Magic Urban at 21:00 CAT
You can watch the repeat broadcast on:
Tuesdays – Maisha Magic East and Maisha Magic Bongo at 18:30 CAT
Wednesdays – Africa Magic Family at 19:00 CAT
<!– google_ad_section_end –>
---
January 21, 2016
---