<!– google_ad_section_start –>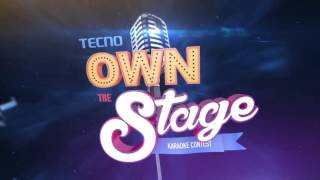 #TECNOOwnTheStage The first Karaoke Competition to hit the shores is back again today. And this time we unveil to your viewing pleasure, top 5 hilarious auditions from the competition that would definitely crack you up.
Think am kidding? Watch and download below and don't forget to share your thoughts.
To answer the questions and win, you must visit www.tecnownthestage.com
For more info and updates, you can follow us on;
Facebook – Tecno Own The Stage
Twitter – @tecnoowndstage
Instagram – @tecnoownthestage
Tecno's #OwnTheStage shows on:
Sundays – Africa Magic Showcase at 19:00 CAT
Sundays – Africa Magic Urban at 21:00 CAT
You can watch the repeat broadcast on:
Tuesdays – Maisha Magic East and Maisha Magic Bongo at 18:30 CAT
Wednesdays – Africa Magic Family at 19:00 CAT
<!– google_ad_section_end –>
---
---