Away from the Wizkid's, Simi's, Patoranking's and Ycee's who are totally locking it down to the last letter right here on Nigerian shores with smooth, good music; there's equally a few others running the streets in continents outside of Africa and are slaying the green-white-green to epic and very impressively relish.
I'm talking about Nigerians-in-diaspora (some of which are already utterly famed, while the others you need to start paying attention to) who are totally representing these roots with their self-style of homegrown music peddled abroad and are even kicking a$$ big time while at it.
You might never find Sway Entertainment's bad man, Lord V come under evaluation over the fact that he can murder raps. He can, so that's not even the case. He leads the line-up for this list of dope diasporean artistes. Lord Vino (real names Nanven Dogun) after he bagged his B.Sc from one of Nigeria's prestigious private institutions, headed for the United States shores where he kick started his rap career and waved our flag really high. He amassed a heavy fan base even amidst juggling his post-graduate scholarly endeavours, which eventually earned him his title of lord having slayed to faultless relish at the bars-spitting artistry. When you hear him, you can tell there's plenty Jay Z, Fabolous and Mode 9 influence in his rap. While the ran point outside Nigeria, he still managed to lock down a couple features with the likes of Erigga, Boogey, YQ and A-Q to mention a few. I find particularly riveting his collaboration with Reminisce, 'Step 2 This' and more recently, his spin on the viral 'Who You Epp?' sensation.
Lord V returned to Nigeria just last year having bagged 2 M.Sc degrees. That's a first for any Nigerian emcee. And he has a discography of mixtapes and independent releases to speak for him.
Ayo Jay (real names Ayoola Ogundeyi Jr.) is but everything far from just a pretty face. The best part being he looks as darn good as his music sounds. It would be impossible to tell what might have become of his creative persona should he have stuck on his decision to rule out music entirely from his life, but we sure can tell you all the good that's come from out of it since he reopened his arms wide and welcomed back his true love in the year 2011. After he got featured on She Likes It by his abroad colleague, CapB, he usurped his climb to the limelight surface with the release of Your Number, which would have rapper, Fetty Wap featured on it's remix later in 2015. Prior to the big announcement of Ayo Jay getting signed to international label joint, Sony/RCA, he's managed to keep abreast his fame with records of releases that were met with very commercial acclaim (especially at home) and he's equally been shutting down shows with blind-siding performances in locations around the U.S where his fan base is the biggest.
Alade Kolade Tolulope who operates under the mononym 'Kolly Dee' is one of the Nigerian music very few bad guys. The R&B crooner who plays out his skillfully wielded tenor to very dangerous notes began his musical journey at the age of 6. The native of Ekiti pulled out from Nigeria's Covenant University in pursuit of his desire to becoming a Medical Doctor at an institution in Lviv, Ukraine. While studying Medicine & Surgery, his musical person found a silverlining there and has built a tested fan-dom with riveting performances and independently organized concerts. Kolly Dee, just like Justin Bieber has a breaking record of musical covers that can be found littered all over his social media space – that's how many of you perhaps got to know him. He sings his voice and heart out on these covers that sometimes gets the attention and applause of the artistes themselves. When Timi Dakolo ran his #GreatNation Instagram competition, we weren't surprised that Kolly Dee emerged winner. At present, his latest single and video for 'One More Try' is packing heat on several transmitting frequencies around the globe. There's also 'Don't Go' – his previously released single laden with the type of vocal dynamics from a Nigerian tenor, never heard!
'Izz L.A.X' is otherwise another favourite music tagline we like to hear especially since his last release of the Legendury Beatz-produced track, 'Gimme Dat'. Like his other entitled heirs peddling this business of music, Damilola Alabi aka L.A.X is the son to billionaire businessman and owner of Sifax Group of Companies who started out as a rapper in a musical trio that referred to themselves as Flyboiz. That synergy was later dissolved following his scholarly sojourn at Salford University in Manchester, UK where he met former Chocolate City rapper, Ice Prince with whom he recorded 'Jaye' in 2012. The year after, Wizkid discovered his talent and signed him on to Starboy Records, which birthed viral singles 'Caro' and 'Ginger'.
L.A.X has had musical stops in continents including Africa, Asia, Europe and America while touring alongside Wizkid. His fan base is still the biggest in the UK from where he has made affiliation with Olamide, Phenom, Biano Summers and Tyson Noir.
Omari = Art!
That's what I'm saying. Teslim Abiodun Alabi is not just a poet or a lyricist, designer, rapper or whatever. He is an embodiment of all these art forms and perhaps more, put into one. While some have quickly categorized his music into the religious genre, I rather opine as to saying that he makes life music – music that speaks to our daily, desperate walk in this modern and perilous times. Omari's rap artistry carries a gravity defying and formidable force field that cut across influences from Tupac, Biggie, Kanye, Kendrick, J. Cole and LeCrae; all of whom he's adjudged as artists that have inspired and shaped perceptions of ourselves and how we interpret the world around us. Now he applies that influence in a wide variety of songs released. Some of these materials are off his 'Rap Is Deep, Poetry Is Deeper' mixtape and his recent EP release, 'No Man's Sorrow' on which he's shown his densely deft knowledge in the game of worldwide rap.
I dare say, you will find plenty relish listening to Omari's crafty style of music and rap. Just make sure you have an addiction limit 'cos his creative prowess will drown you easily. Omari currently shuttles between locations in the United States – a testament to constantly revamping his craft, like the life of a true artiste should.
Just when Kida Kudz was 14, he had experienced the joy of working with industry weights like OJB who produced and featured on his first single. After he won the Ibadan zonal competition for Sprite Triple Slam in 2011, Kida Kudz (real names Kayode Odesanya) entered for the second edition of Peak Talent Hunt Show, which happened to be the same platform Yemi Alade aka Mama Africa rose to stardom from. He won! He later got signed alongside Olamide to ID Cabasa's Coded Tunez Records. Having found his music calling, he proceeded to the United Kingdom to study Music Technology. Kudz advanced past that baby boy swag he was first known for back at home. His creative switch included a bulked up physique that was accompanied by punchlines and flows to befit his then new status. Entering into his creative rights, he parted ways with Coded Tunez and signed on to UNG Records.
While he shuttles between geographical hemispheres, he's managed to maintain a working relationship with his goons, which often give rise to banging singles released right from his first feature song with Olamide, Kosere Ni Moscow, all the way down to Ibeere, Owo Ni Boyz and the recent Dab It with CDQ. Surely, he's one young kid whose prowess in music has endeared him to fans and the entertainment media both home and abroad.
Janine Ayorinde Temitope Dada is a pretty and sultry singer who performs under the mononym, Ms Jaie. She was born in London to Nigerian parents and caught her music fever at the early age of 6 from a new CD player set she was gifted with at home. While her excitement refused to wane, she had started imitating the vocal dynamics of revered girl group, Destiny's Child. That was her turning point. By the time she was 20 years and over, she released her first singles Korrect Guy and The One. The level of artship she displayed on those singles was the kind we hadn't heard here even as at 2011. Her penchant for mesmerizing listeners with her saccharined voice become a hot selling point. Recall this was about the time Tiwa Savage and Seyi Shay (who were just fresh returnees) were turning things up in the afro division, but Jaie was locking it down on hip-hop joints.
Ms Jaie had a working stint with P.Diddy's Badboy Records before getting signed to Unit 2 Recprds and eventually Storm 360. Right now, she exudes rights as a self-established artiste with a tracklist of trendy singles including Kilon Poppin', Ozumba Mbadiwe and Jaiye.
TOMI THOMAS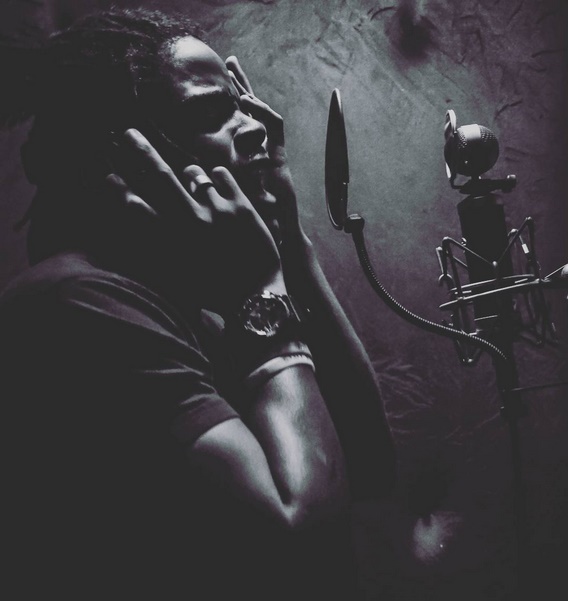 We all knew him from arguably Nigeria's only and sensational youth boy band, L.O.S, and while his brothers took on spoken lyrical forms of the music art, Tomi Thomas showed himself with rich powerful vocals that always left a lasting memory imprint on his listeners. Since the band decided to move on, Tomi has remained the same free-spirited singer and songwriter whose penchant reside in making music that speaks to the soul. With influences drawn from Mariah Carey, Bob Marley, Eminem, Akon and Fela, he's created a diverse style of music that encapsulates genres in hip-hop, soul, electronic beats, high life and afrobeats. He merges all of this with his signature raw acoustic tones. His musical soujourn sees him presently in Dubai where he explores cultural origins and newer sounds, which have formed a major inspiration in making his songs. His debut EP, Patience, samples an unusual order of culturally artistic creative sense that is no-holds-barred. Some of the lead singles off the stellar project are Ready Or Not, Dirty and The Renaissance.
Tomi still enjoys musical association with his L.O.S brotherhood, as well as other industry acts including producers BankyOnDBeatz, ThatBoyGMK femcee Muna and Ozzy B just to mention a few
RUKUS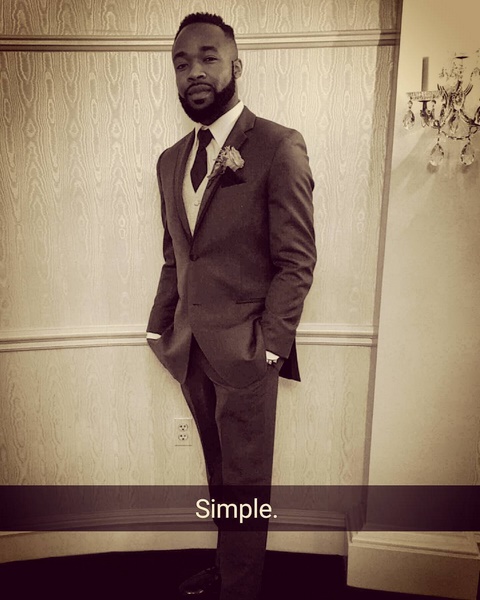 Rukus (real names Kingsley Okafor) is a native of San Antonio, Texas. He is especially known for his baritone flows and lyrical prowess. His career dates as far back as to 2004 when he started doing actual songs, but just for the fun of it. Sooner than he knew it, he had gotten really fed up with the sounds that were coming out of the media. Artistes were fast losing themselves to devious vices for stardom, and Rukus wanted to keep the art form in check. He wanted to hear music that talked about life's sensitivities, music that inspired dreams and also taught a moral lesson. So he thought to himself, why not just cause a ruckus by myself? And that's exactly what he did. You might say he made the media headlines for some of the wrong reasons but what he knows is that he got you to listen to his story. While peddling his music from the abroad, he took several jabs at his rap colleagues causing serious tension that later led to an uproar of emotions. Just like 'The List' where he referenced some of the hottest rappers in the game and made known his sentiments on a certain list. This was in 2013 when the rap division of the entertainment industry literally was brought to a still.
Prior to that, Rukus had gained recognition when he got handpicked and co-signed by Don Jazzy, for his hit track "Enigma" which received airplay both in the U.S and across Nigeria. Whether or not Rukus can murder raps isn't even an issue worth contending, he slays those bars without permission or remorse. And that's why he's focused on not being just a face but also a voice that must be heard – a voice of truth and for the people! He has a discography of music material that features some badass producers and artistes like Sarz, Simi and Slay.
TOPHAA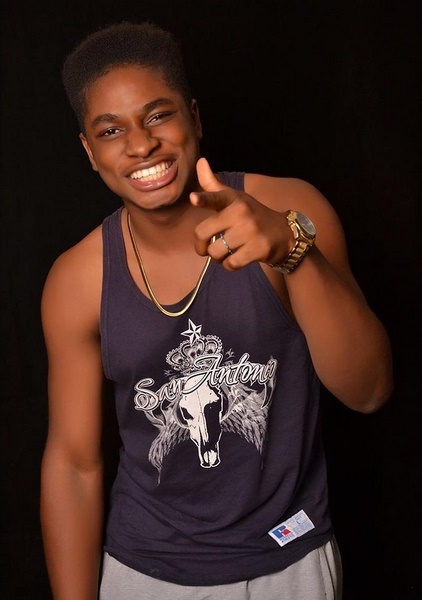 Two words define this young man with a vibrant talent that's bursting forth on every side. Goal getter! Christopher Okocha was born into a family full of talents. While his elder brother is into the technicalities of music – production, his big sister features her boisterous voice in the gospel music division. Tophaa pretty much learned everything music from his elder brother who put him through the rudiments of writing songs, singing and even producing. By the time Tophaa was 17, just about when he finished high school, he had recorded a couple materials that were tidied up for release. Then he janded off to bag a Bachelor's Degree. He finally hit gold while on musical stints at Canada and Cyprus, which eventually birthed his first official single, 'Ayo' in 2014.
Tophaa is an award-winning artiste having pulled recognition on a variety of platforms. He has also supported diasporean acts, L.A.X and Ayo Jay on their performing rounds abroad. He credits his music-spiration to industry topshots 2face Idibia, Don Jazzy and Davido, whose paths to greatness, he has tailored his music to follow. Back at home, he's one of radio's most friendly artistes, and his previously released singles like Oyato, Sister Peace and Loving You have enjoyed generous airplay.