Reggae Blues crooner, Harrysong, has been named the Most Creative Man for the year 2016 at the recently concluded Sun Award.
The event which took place on Saturday, February 20, 2016 at the Eko Convention center, had a lot of top dignitaries in Nigeria in attendance, amongst them are Nuhu Ribadu, Senator Ben Murray Bruce, among others.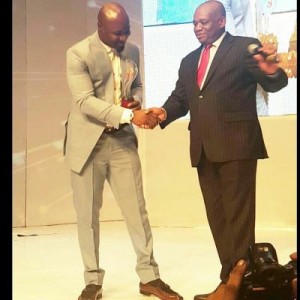 Harrysong, took to Instagram to share the exciting news with his fans writing:
About last nite..the sun awards..won the most creative man of the year..brothers..sisters..followers..fans ..lovers..just want u'll to know that it's been God all the way..don't stop working..don't stop [email protected] #AKAGUM is a sin ??