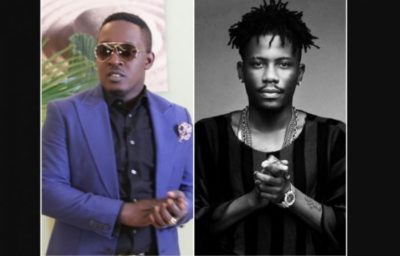 Tinny Entertainment signee, YCEE has opened up on the incident that led to M.I warning him against putting up disrespectful comments about Chocolate City on social media. The incident happened a while ago, after YCEE endorsed an article that praised the man-handling of Tinny Entertainment while questioning the operations of Chocolate City executives in managing the careers of their signees.
M.I took offence with both the publishers of the article and YCEE, and it became a major topic in the entertainment world, with some speculations suggesting that the two artistes are at loggerheads.
However, YCEE has revealed in a recent interview with Hip TV that he meant no disrespect to M.I and that he only endorsed the article because of the facts about Tinny Entertainment it contained. YCEE further said he doesn't want to been seen as the artiste that disrespects the veterans in the industry.
Watch video below.

"I Didn't Mean To Disrespect M.I, I'm His Fan – YCEE || WATCH", 5 out of 5 based on 1 ratings.
---