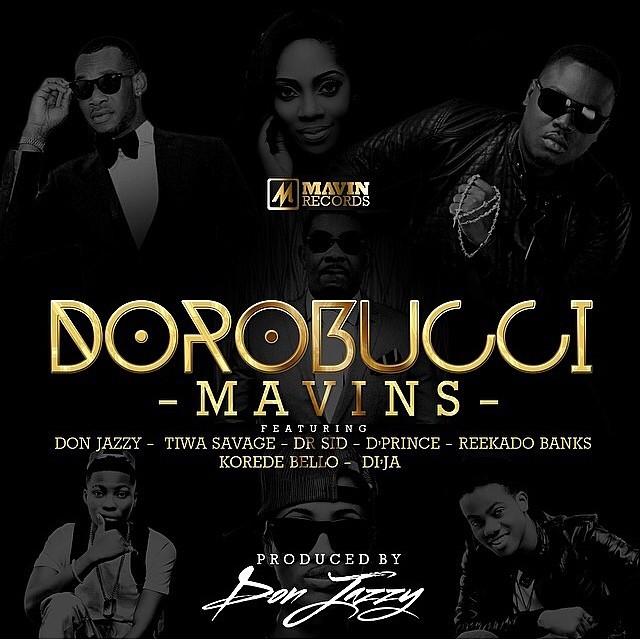 Countless times, I have made it clear that music is life, thus one of the surest ways of relieving a bad mood. Good music can instantly put a smile on the face of the most depressed and saddest face/heart, that is a known fact.
So many take solace in listening to soulful ballads, while some enjoy the club bangers…it all boils down to the same thing, the right song changes the mood of any sad person out, and what more can happen when a good song starts playing and you are in one of those mods where you just want to give up? You dust your self up and progress with joy.
ALSO READ: Four Nigerian Singers Who Actually Can Not Sing
Listening to this top 20 songs on our playlists not only brings joy to our hearts but helps us #Progresswithjoy
Olamide/Bobo: Known as the king of the street, could anyone expect less from him? His unique way of bringing the sleepiest of feet to its atomic dancing level is legendary. Baked with new dance steps, slangs and just the perfect beat to complete this wonderful work of art, Olamide's bobo, brings joy to our hearts any day anytime…Oya Shakiti bobo bobo….mo fe ra Bentley bo bo….
Don Jazzy and Mavins/ Dorobucci: This was one of Don Jazzy's most epic songs yet. Dorobucci, became the most used word in any sentence and home. It got to the extent where parents were rumored to be naming their kids dorobucci. Now not only is the song just a feel good, danceable song, but the fact that its not restricted to just the young..I mean even the old did not take last during the dorobucci days.
Davido/Aye: An altogether different sound from the HKN boss himself…yes it is a love song yet a danceable one at that. Aye, lifts the soul in a way that only pushes your soul and being to not only memorizing the lyrics by heart but singing along till the last beat drops. One of our favourite any day.
DJ Khaled/ All I Do Is Win: The title of the songs says it all. It motivates you to want to work hard no matter the situation coupled with the fact that the array of stars in the song are those who started from the bottom till they made it to the top. These men, worked and progressed with joy till the point where they are now.
Timi dakolo/The Vow: Once again, letting the wold know that even if R Kelly is not Nigerian, we have him here to remind us just how good music brings the stalest relationship alive. This song is a reminder that  no matter how long one has been married, the love should keep growing not dwindle.
Harrysong/Raggae Blues: After the raggae play the blues…If everyone is going to be truthful, the entire country and even continent danced to this major hit song. The perfect song to take away the sorrow and make you just want to keep on going.
Wizkid/Ojuelegba: This song topped charts for weeks and still remains atop our playlist…Love Love Love….three words;Progress with Joy.
2Face/Mfana Ibaga: Another epic sound that reminded us of how we must keep moving on believing all will certainly be well…'Everybody know am too legit to quit'…an example of progressing with joy, a step and decision 2face who is now know as a legend in the Nigerian music scene, took and thrived on.
Dr. Sid  ft Don Jazzy/ Surulere: Not only those patience pays, which is of cos the entire definition of progressing with joy, but the fact that this song ruled the airwaves and hearts of so many people who have today gotten to a whole new level just by constantly listening to surulere and progressing with joy.
Lil Kesh/Gbese: The beat on this track was enormously beautiful…easily loved and danced to. We want to brighten the mood on any day, of course, Gbese makes an appearance.
Coldplay/ Hymn for the weekend:Yes, Coldplay not known for a turnt up song, but they blew it away with this Beyonce featured track. Hymn for the weekend is definitely one song that adds that special pep to our steps.
Kiss Daniel/Woju: Woju o, From the classy clubs, to parties, to events to the street, Woju took over for weeks and no one could stop the climb. On a hot friday afternoon, feeling so depressed as to how the weekend should start, Woju, takes all that sorrow away and just turns it all up.
Tiwa Savage/Standing Ovation: So imagine the lover girl Tiwa suddenly transforming and becoming a Ciara kinda boo, with her dance steps and lyrics in this new song featuring Olamide…. yes, both Olamide and Tiwa killed it on this track that instantaneously brings joy to the heart during anytime of the day. Yass!!
Patoranking/Make am: a good song to put that step in a sloppy one. Perfect song to remind you that you will definitely get there with hard work and determination. Progress with joy with this song. Patoranking's make am is one joyful song that lifts the soul on the craziest of days.
Drake/Hotline Bling: yassss!!!! Hotline Bling ruled the world for months and I dare say its still ruling. Want a gradual process into turning that frown into a smirk, then a smile, then laughter, then jamming…Hotline bling does it for us.
Adekunle Gold/Pick up: alternative music king as it is…he went gospel yet 'clubby' with this song that became like a national anthem for millions in the country. Perfect song for the saddest or even happiest of days.
D'banj/Emergency:Yes, Kokomaster himself, went all out on this track that won the hearts of many over immediately it dropped. 'Emergency Emergency, you'll never see me coming through'.
Vector/Shiga: That girl she gat it…yes, we can lock down any house party, club, or even just driving with this song…Vector, is known for his masterful use of punchline in songs, but, this is not the only thing that sets this prolific rapper aside, his songs are awesome. Shiga, a must listen to make the mood light and fun-filled.
Ycee/Jagaban: Jagaban!!!! Yes, this track pushed him out to all music lovers, it topped charts and remained on the lips of so many till date. Knowing just how much the street took to it, he added more flavour by featuring the king of the street himself, Olamide in the remixed version of the song. Jagaban, makes for a good listen any day anytime.
Asa/Be my Man:  Picking out just this one is like the hardest thing I have done today. Asa's Be my man is one evergreen song that has registered and stuck to the walls of our hearts, mind, spirit and soul. This song not only adds the pep to your step, makes you just forget your pain and sorrow, but it's also inspirational, motivational, sexy, all made possible with strong and powerful lyrics. Lyrics that will make a  music lover be certain that he/she is atop the world and will definitely conquer it.
Lets make this fun guys, tell us songs that gives you joy.
Written by: Tope Delano