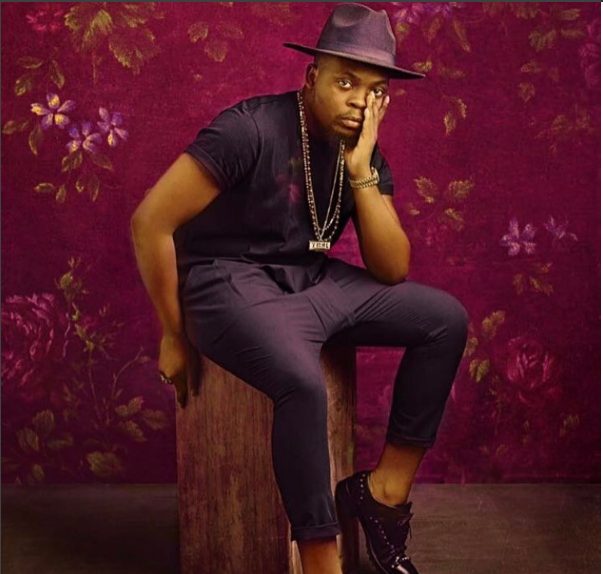 Phew! It's a miracle we all survived the musical atrocities, drama and downright bizarre things that happened in music last year right?
For this list, we are looking at music stories from 2016 that made us all wonder why on earth these musicians thought it wise to act the way they did.  The list encompasses feuds, bad performances, or other bizarre behaviour.
In no particular order, let's begin.
Olamide's appearance in Tiwa Savage's Standing Ovation video
Following their heated war of, which spewed over from that year's Headies award, it is safe to say we all assumed no musical collaboration would ever happen between the Mavins and YBNL crew, but alas, never say petty. After a widely reported billion Naira settling between the two boss' which clearly had all 3 primary colours painting the pettiness coat of arm across Olamide's creased face and flaring nostrils afterwards, the worst happened. I dare say, Olamide, reluctantly agreed to an all too unnecessary appearance in Tiwa Savage's already shot Standing Ovation video. Yes, we get it, you had issues with her boss  and decided to pepper dem by not showing up for the initial shoot, or do I say, you were not asked so in a bid to show things were okay after baba alaye settled the matter, you swaggered back to demolish  whatever working relationship both labels ever and could ever have by agreeing to the second  in a place, I can only assume to be your guest room. To maybe seem smart, you had a change of nightwear, put on your 'glasses' and had a toad hop around in green, or sorry, was that a dude? This act till date, has many of us scratching our heads and wondering TF happened guys?
Omawumi walking off an interview set 
Omawumi 's behaviour during an interview in 2016, still has many 's jaw drooping from pure shame and disbelief, truth be told we all nevurr hesperrerit. The singer, was gingerly asked:
"There is some controversy about you in the industry where people say Omawumi is a mother, she is doing motherhood. It's amazing because young girls want to be like her but how does she keep this drinking and smoking habit away from her kids?
In all fairness, this question was uncalled for or do I say, the way it was framed by the lady interviewing her was completely wrong,. In order words, you already assume that the rumors are true and in a bid to appear smart, tried accusing her hiding under the umbrella of 'interview questions.'  Omawumi, dragged her out by her hair, bitch slapping her from that moment with words resulting in the lady nodding along like an agama lizard suffering from toothache and deeply praying Omawumi tries to hit her so she could sue, but no that pleasure was not served as the singer, calmly bared her soul calmly with knife cutting words and stormed off with the last words,  'And you must publish it o', in my opinion, wrong move.  TF ma, you should have pulled a Beyonce on the lady, no matter the issue that comes up during a performance, work through yet give your best. Never let that issue stop you from doing you. The big mistake was storming off…you'd be surprised what your presence would have done if you had sat back down after slamming the lady, with a beautiful smile plastered across your fine face, continuing the interview like you were oblivious of the fact that you just ended her career.
Yemi Alade's and her money making self
So, little Miss sunshine Alade, thought the best way to respond to critics about her music 'genius' being balderdash, was by saying she is cashing out while critics write or talk. Madam, even boy wey dey street, dey make money to fend for himself and family and he does that by putting his all into his livelihood. No one is against you making money madam, all we are saying is, we help you make that money, the least you can do is have professionals working with you. If not professionals, different listening ears or writers. I know of a few upcoming acts whose songs are far better than most of the crap you release calling music. Better still, if you can't associate yourself with upcoming acts, as you got a Grammy invite and are making way more money, [quick one, hope you framed the invite and hung it in your room?], do more collaborations, as it seems that's where your artistry shines forth more, but never bite the hands that have fed and are still feeding you till date.
Sean Tizzle sashays off interview set
I really do not get this, what type of questions do artistes want to be asked. 'Where did you grow up? What was your childhood like? Did you listen to Sunny Ade while growing up? Have you eaten today? What did you eat? For CRYING OUT LOUD, we already know all that from the numerous interviews done before now and via your social media pages, y'all just need to calm the F down and learn to be more composed and smart when answering questions during interviews. Take a bloody cue from Miss Tiwa Savage, that lady is coy and smart AF. So apparently, Sean, was asked yes or no bleaching question and instead of answering he said this:
"From what you are looking right now, does it look like I am using something?… Does it look like there is something wrong with me?"
He said that and gave the middle finger before dragging his pants and sashaying out of the interview. Just one word of the way you behaved sir… imagine Bobrisky saying 'weh done sir', that vibe he'll give, you gerrit?
Seyi Shay and her numerous goofs
From her redefinition of EP, Extended Play as Electric Package to the the Drake/Wizkid 'One Dance' song, which turned out to be true although it still got her some verbal lashing from Wizkid, down to her 'T.W.O – Tuwaaoo' gaffe on Pulse TV… but let's keep it music inclined yeah? So, Miss Seyi, showed up for an interview with Nancy Isime and was asked the meaning of EP, which she of course failed but failed with some sort of pride. First the flipping of the hair down to the mildly prancing shoulder. Like maami, TF? Swag on top wetin na? Her cocksure ignorance is totally unforgivable.
---
Know of more WTF moments in the industry that I missed? Please let us know in the comment section.
Written by 'Tope Delano
@Tope_Delano
---