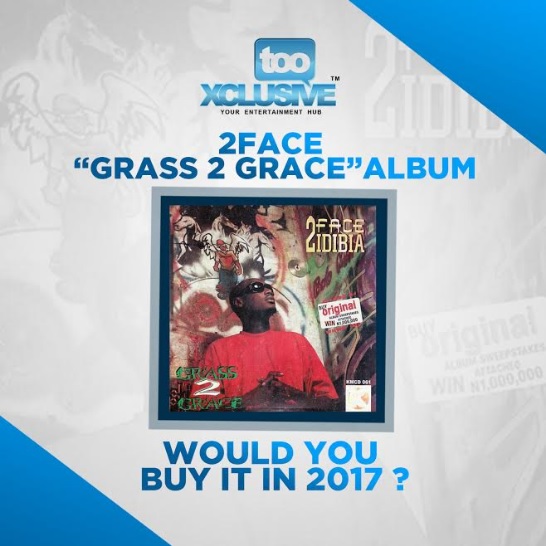 The statement that 2face's album is the best ever to come out from a Nigerian artiste, is purely debatable, yes, and I know that. One other hot contender should definitely include Wande Coal, even 9ice too and perhaps a variety of others on your lists.
However, as per the Grass 2 Grace album, 2face succeeded in creating a timeless piece. The themes and concepts applied in crafting out that album, I believe had to be an immemorial one. A quick listen to songs like See Me So, True Love, For Instance, Ocho, My Love, If Love Is A Crime, No Shakin'… etc, you come to the realization that they are sounds and music styles that are still very much in fashion. Moreso one gets to understand better, the musical artistry of 2face especially how the effect of communicating emotion in his voice, hasn't waned since day one.
So the trick question is, if 2face were to release the Grass 2 Grace album today, would you buy it?
Even if you have to consider the fact that there's been a drastic gravitation from how sounds were created in 2006 to what we have now, would you buy it?
To those who bought it the last time, do you think the album would still be as much of a good buy now, like it was in the year 2006?
And to those who didn't buy it then, but have the opportunity to now, would you also consider buying it?
Please share your thoughts!
---