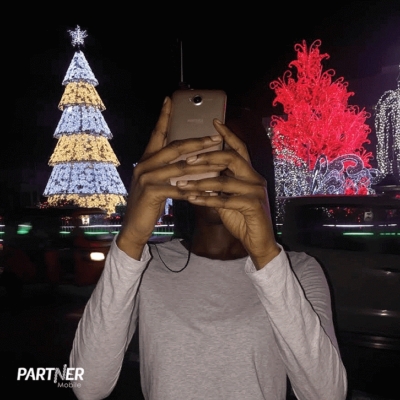 The holidays are here again and everyone is excited! One of the ways to embrace the Christmas spirit is by immersing yourself in music that is centered on the festivities. Top Nigerian acts like vocal powerhouse; Waje, pop singer; Jaywon and more have taken it upon themselves to craft songs to help you get in tune with the season. Are you in need of Nigerian Christmas songs to bless your ears? Here's a nudge in the right direction:
Waje: African soul singer, Waje Iruobe put a lovely highlife spin on the popular 'Silent Night' Christmas carol and made it into something you can groove to. She has also released 'Merry Christmas' and a collaborative effort with another amazing vocalist, Omawumi, titled 'Xmas Jollification' in the past.
Jaywon: Jaywon's 'This Year' never ceases to be worth the listen especially at this time of the year when so many are looking to the New Year with hope and aspiration. The song always puts people in the mood to look forward to achieving great things in the coming year. This December, the independent artiste released yet another Christmas song named 'Another Christmas' with an accompanying Yoruba culture inspired video for his teeming fans.
Tunde Ednut: Over the past few years, comedian turned artiste, Tunde Ednut has released various versions of his hit song, 'Jingle Bell' with a slew of industry giants including M.I Abaga, Davido, Orezi, Falz and more lending their voices towards brightening the season with a feel-good tune.
Apart from Christmas songs, the warm tradition of giving is another hallmark of Christmas. That is why Partner Mobile, a leading mobile phone company, will be giving out a special Xmas package containing the Partner Mobile E15 phone, the Ring Holder and Power Bank in the Partner Mobile Xmas Challenge. So why not celebrate this yuletide season with something new courtesy of Partner Mobile?
To participate, simply follow Partner Mobile on Instagram and upload a selfie of yourself at any beautiful Christmas decoration in your neighbourhood on your Instagram page using the hashtag #PartnerMobileXmasChallenge and tag @PartnerMobile. The most creative selfies will be featured on the page and 2 selected as winners on the 1st of January 2017. For more details, reach out to us on Facebook, Twitter and Instagram.
If you know other Nigerian artistes with interesting Christmas songs that are worth listening to, feel free to share with us in the comment section below.