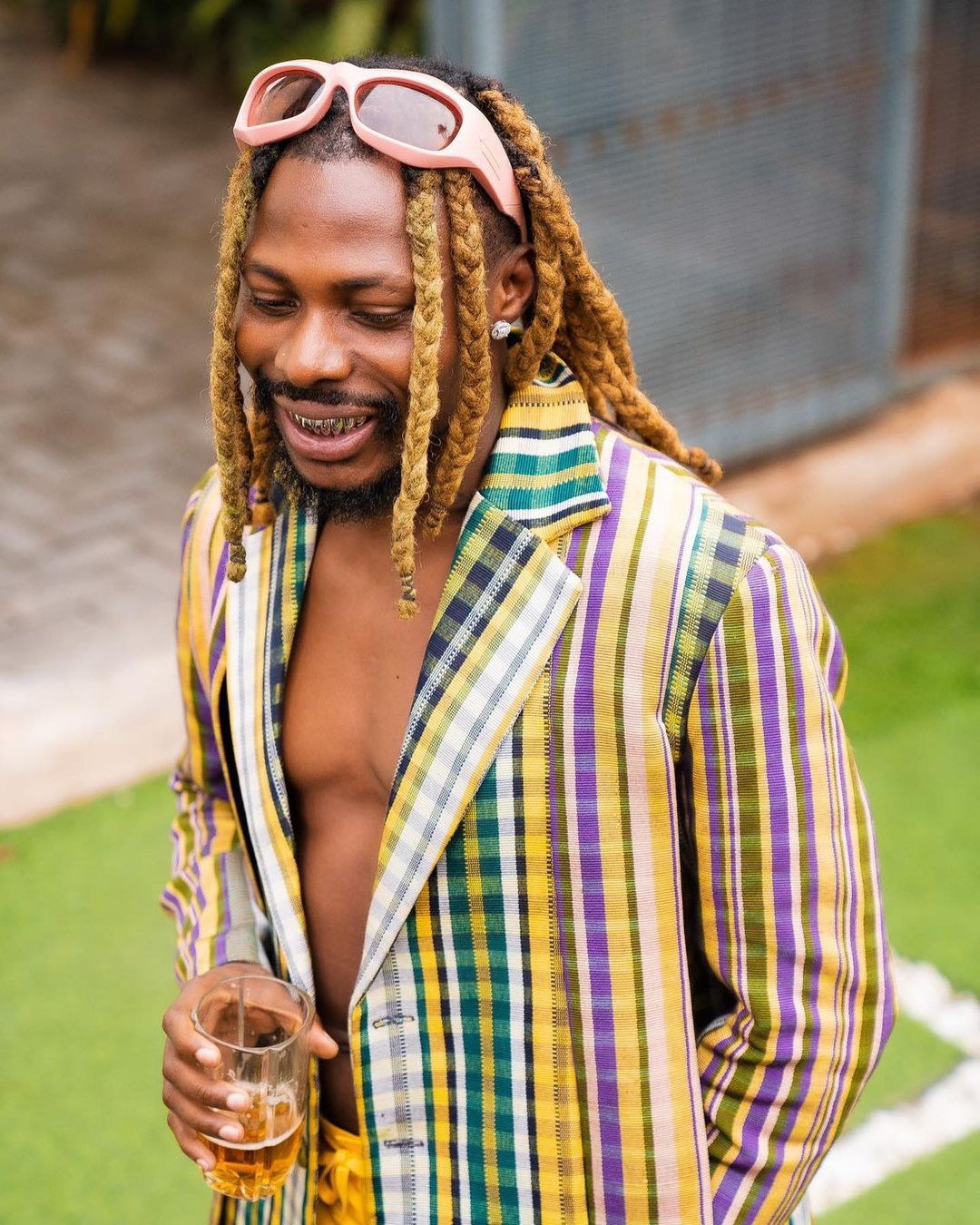 From the days of "Mr. Money", Asake captivated the hearts of Music lovers with his catchy manner of coining his lyrics. Only a few are aware of the fact that he has been in the industry for quite a number of years.
However, 2022 is the year luck smiled on him. Asake, whose real name is Ahmed Ololade became one of Olamide's proteges.
In February 2022, the talented street-pop artist gets signed to the YBNL camp. That marketed the birth of greatness in the world of street pop. You will be intrigued to find out 5 captivating reasons his songs are the talk of the town.
1. Asake Sings In Both Pidgin and Yoruba
Yoruba and Pidgin English are by far 2 of Nigeria's most popular languages. This only means that the YBNL signee takes his Nigerian audience into consideration. Singing in those languages makes his music relatable to any and everyone in the country.
This way, it is also easier to learn his lyrics faster.
Away from singing in the 2 most common languages in the country, Asake additionally takes popular street slang and concerts them into catchphrases that give you a taste of the most ghetto areas of the country m, which in turn has a soothing effect.
2. Feeling Of Empowerment
How he does it remains a wonder, but one thing certain about Asake's music is how it suddenly takes you to heights you can only imagine. I don't think anyone would listen to any of Asake's songs and not feel like they own the world. They not only lift the spirit but keep your worries at bay for a while.
Additionally, Ololade Mi Asake as he loves to call himself sends subtle messages via his unique sounds, letting people know that they are not alone in their journeys to success. However, they need to take time off once in a while to have fun and clear their heads.
3. Related Lyrics
Asake sings from his struggles. The talented artist has revealed in a number of interviews, that his inspirations are drawn from his struggles. His songs are impactful and are from the angle of pain experienced in his humble beginnings.
Asake constantly encourages his fans never to give up, as there is always light at the end of the tunnel.
It will shock you to know that not every of Asake's lovers knows the lyrics to his songs by heart, but guess what, they still don't mind bopping to it with the hope that they will one day be able to sing along.
4. "Vibey" and Catchy Lyrics
Apart from the fact that Asake's lyrics' are relatable, they have a lot of vibes embedded in them. It's something about the way he flows and his skillful wordplays. You can just tell that he is a happy soul and this is highly contagious. One thing you cannot take away from Asake's music is
5. Versatility
Asake actively switches between old and new school street rap. When he sings, you can hear some elements of legends before him. The likes of Da Grin, Lord Of Ajasa, and Seriki to mention a few. This blends beautifully with new school rap – an infusion of Olamide's indigenous vibe merged with his own originality. It's such a beautiful experience.