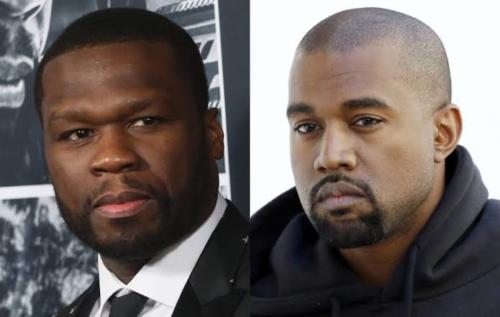 50 Cent has been widely touted by many music fans as the biggest internet celebrity troll that has ever existed in the history of American music.
The singer is known for always quick to pounce on any vulnerable celebrity by dragging them in and out to cause them to be a laughing stock.
The rapper and actor whose beef with Jarule is still much on-going and never showing signs that it will ever come to an end has picked up on Kim Kardashian's husband and rapper; Kanye West after a new design of his Yeezy collection that is soleless was worn by Kanye.
On seeing the Yeezy in Kanye's feet, 50 Cent took to his Instagram page to post a picture of Kanye wearing the designs and to also troll him.
He wrote; "I'm definitely not wearing that sh*t" welp now I know I'm not a style icon, I'm definitely not wearing that shit. LOL GET THE FUCK OUTTA HERE MAN
"No this is not a rich nigga vibe, no i'm out ok, i'm gone."
He added, "what in the spare some change "type of shit is this."
---