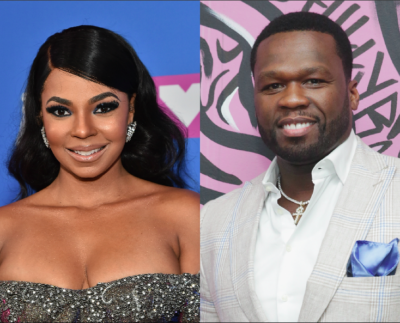 Curtis Jackson, famously known as 50 Cent has done again what he knows how to do best which is trolling people either on social media or off it. The legendary troller, rapper and business mogul recently took to Instagram to savagely troll fellow American musician; Ashanti Shequoiya Douglas popularly known as Ashanti after she was reported to have been able to only sell "24 tickets" for one of her concerts.
The concert was eventually cancelled due to the ridiculously low ticket sales resulting in the "Power" star, 50 Cent taking to Instagram to mock the "Foolish' singer, writing "Do basement parties then it can still feel like it's lit"
He went further to write "Ashanti show cancelled after only 24 ticktes sold. Wait a minute, I thought I told everybody not to f**k with this fool. I want the names and social's of everybody who bought a ticket now. LOL GET the STRAP,"
In response to 50, Ashanti spoke to TMZ and called called him a "bully."
"Officer Curtis better cut it out!" she said. Ashanti also shone light on the ticketing situation and made a reference to the school's statement.
"It was obvious that it was a lack of promotion. The school put out a statement to clarify the lack of promotion," she said, before she added "Curtis is obviously a bully."
50 Cent has since deleted the original posts.