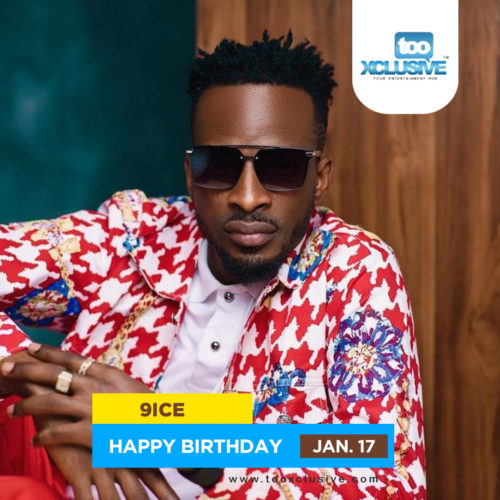 Nigerian singer, Alexandra Abolore Adegbola Akande popularly known as 9ice is a year older and I can't help but travel back in time to the times of "Gongo Aso", a track which till date, still gets epic reactions when it's being played. The track's instrumental alone is bigger than the careers of some artistes in the music industry and this would make you wonder, why is he referred to as a legend? His powerful use of the Yoruba language in his music, unique style of delivery and versatility earned him a spot with the living legends in the industry. Having over 8 top-notch albums to his name, 9ice sure does know how things are done in the industry.
Also known the Bashorun, the singer has proved over the years that hard work and determination pays no matter what life flings in one's face. He is an inspiration to not only the younger generation but the older ones due to his hard work and persistence. Today, we celebrate this legend as he turns 40 today and to do this, we have complied 9 greatest songs from him to remind all of his awesomeness (for those who have forgotten) in the music industry.
See the list below:
1. "Gongo Aso"
2. "Street Credibility" ft. 2face
3. "No Be Mistake"
4. "Gbamu Gbamu"
5. "Make Them Talk" x Ruggedman
6. "Living Things"
7.  "3310"
8.  "Photocopy"
9.  "Le Fenu So" x Lord Ajasa
Drop your birthday wishes for 9ice in the comment section below. You can also share your own 'Best Songs Of 9ice' Ever to celebrate the Ancestor.