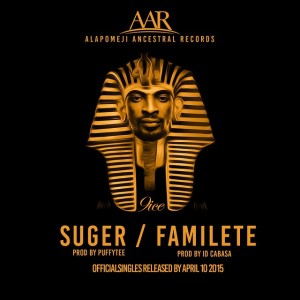 As we await the release of 9ice's 7th album rumored to drop anytime now, the Alapomeji hit maker has confirmed the release of 3 singles off his upcoming album come April 10th.
In a new post on his Instagram page, 9ice listed Sugar, Familete and Agbawabura ft Akintunde as three singles fans should anticipate. Interestingly, long-time friend, collaborator and producer ID Cabasa, who played a major part in producing 9ice's first two albums – 'Certificate' and 'Gongo Aso was the producer of the 3 upcoming singles alongside PuffyTee.
Perhaps its going to be another 9ice/ID Cabasa album….?