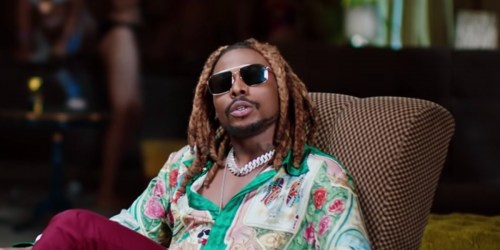 Nigeria's music GOAT, Wizkid and fast rising multi-talented singer, Asake are currently fighting for the Number 1 spot on Apple Music Chart.
On the 14th of September 2022, Wizkid released "Bad To Me", his first single, 2 years after his record breaking album, 'Made In Lagos'. As usual Wizkid FC dominated the streets of Twitter, they hyped up the song by their Fave and tensioned other fanbases as they gushed about Wizkid's Ability to be versatile and how the song will top all charts.
Asake on the other hand dropped his debut album titled, 'Mr Money With The Vibe' on the 8th of September and has since dominated Apple Music's Top spots with all the album tracks. "Organise" took the number 1 spot and left 2-12 for other tracks on MMWTV.
Wizkid's Bad To Me amapiano infused tune took over the No.1 spot from Organise after 24hrs of release. On the 17th of September, 2022, Asake reclaimed the Top spot from Big Wiz after 'Organise' went back to No. 1.
Between Wizkid's "Bad To Me" and Asake "Organise"… Which song do you think is hotter?
View this post on Instagram