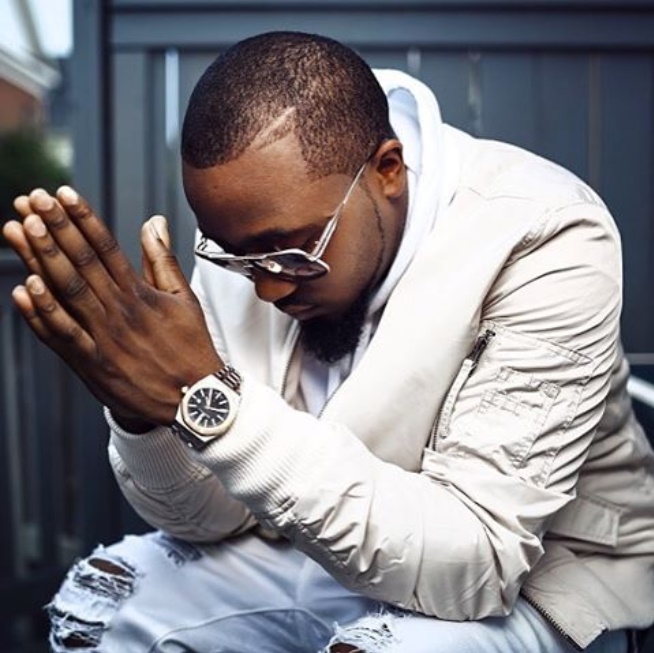 Rapper Ice Prince, in a new interview has opened up on why his relationship with Maima ended.
Recall news broke that Maima, was caught cheating on him with a married man, a rumor, Ice Prince, has debunked saying he in-fact messed up in the relationship, which ultimately ended.
Speaking to Saturday Beats, the 'Aboki' crooner said
"She didn't cheat on me. I never caught her cheating and I never suspected her to be cheating on me. I was the one that messed up. That is all I can tell you. It is gone now. I don't intend to say how I messed up. Right now, I am single."
On if he got over the pretty lady quickly, Ice Prince said:
 "I'm not trying to get over her, I am over her already. I am trying to rearrange my life and make money and establish my brand."
On exiting Chocolate City:
"I left because I needed to grow. My relationship with Chocolate City is the same. You can call them over there and ask them. They are my blood. Our relationship is beyond music. It wasn't music that brought us together in the first place. We are family. There is nothing in the world that can affect me and Chocolate City. I have been there for almost six years. Nobody should babysit me forever. I don't regret leaving.

"I'm still in the stage of putting my record label together. I told my fans they shouldn't expect me to start signing artistes immediately. I am trying to learn the trade of bringing up an artiste. It might take me time but I will get it right."
On how stardom has affected him, he said:
"It weighs me down especially when I want to do normal things and I can't.  I used to love akara and bread so much but now I have to send somebody to buy it for me. That is how bad I feel about stardom at times."

"I Agree I Take Responsibility For It All – Ice Prince", 5 out of 5 based on 1 ratings.
---