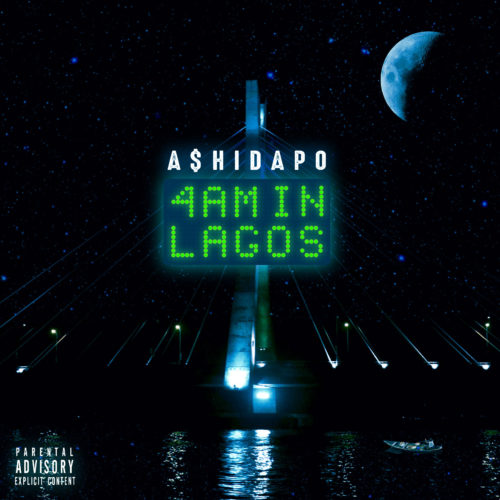 A$hidapo showcases versatility with captivating Afro driven beats made by Kel P and Tee Jewel mixed with a smooth RnB and pop highlife feeling fortified with capturing lyrics and attractive vocals.
Ashidapo's freshman EP "4am in Lagos" premieres on the 13th of September, 2019. This EP comprises of 3 tracks, 'For You' which is adorned by soft highlife sounds, 'Made in Lagos' with smooth RnB vibes and 'Get Along' with hitting afro beats.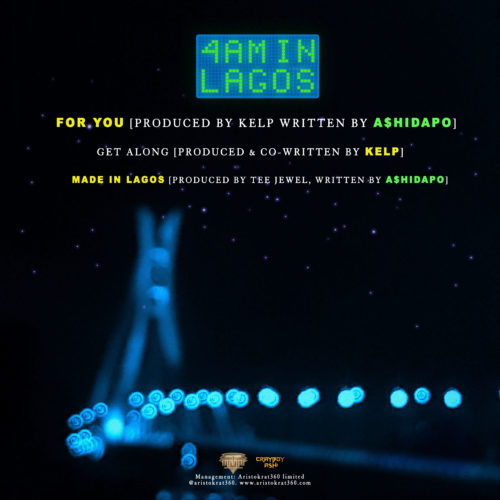 Listen and Enjoy!
Nigerian-born Fowowe Oyedapo David started his musical journey at age twelve singing in the church choir and playing drums. He began doing covers of other artists such as, Dija, Phyno and others, getting the attention of industry giant Don Jazzy. Ashidapo released his first single "Mayri" in 2018, followed by "Loco" in 2019. Ashidapo says his goal is to "bring different races together and connect to the world through his music."
Each track in this EP also comes with its own creative visualizer to give you a sense of what is to come when an official music video is released. Watch and Enjoy!

"A$hidapo – "4am In Lagos" (EP)", 5 out of 5 based on 1 ratings.
---