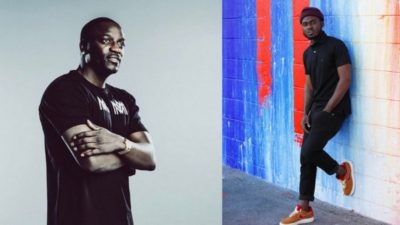 Konvict music boss, Akon, has announced Nigerian music video director, Patrick Elis, as the official video director for Konvict Music Africa.
Patrick Elis made this known via a video shared on his IG page.
Elis, who shot so many music videos for top artistes in the country, once revealed why he decided to start adding his name to video he shoots.
According to the talented cinematographer:
"The idea of Patrick Elis Pictures is not something that is supposed to be seen on the television; I never planned it that way. The first video I shot, I didn't put my name but it got to a time that I would shoot a video and different people would claim the credit. I have never stopped getting jobs."

"I left Nigeria over a year ago for the United States and I can tell you that I have turned down many jobs, because I was getting distracted from my studies in the school, where I have been to study wide on cinematography," he told Tribune in an interview. "My career has been on track and I am enjoying it. I will be going back to the US in a couple of weeks and I am sure that by the time I am gone, people will come out to say that he has gone silent again," he also said. Patrick was the brain behind Wizkid's 'Holla At Your Boy' music video.
---