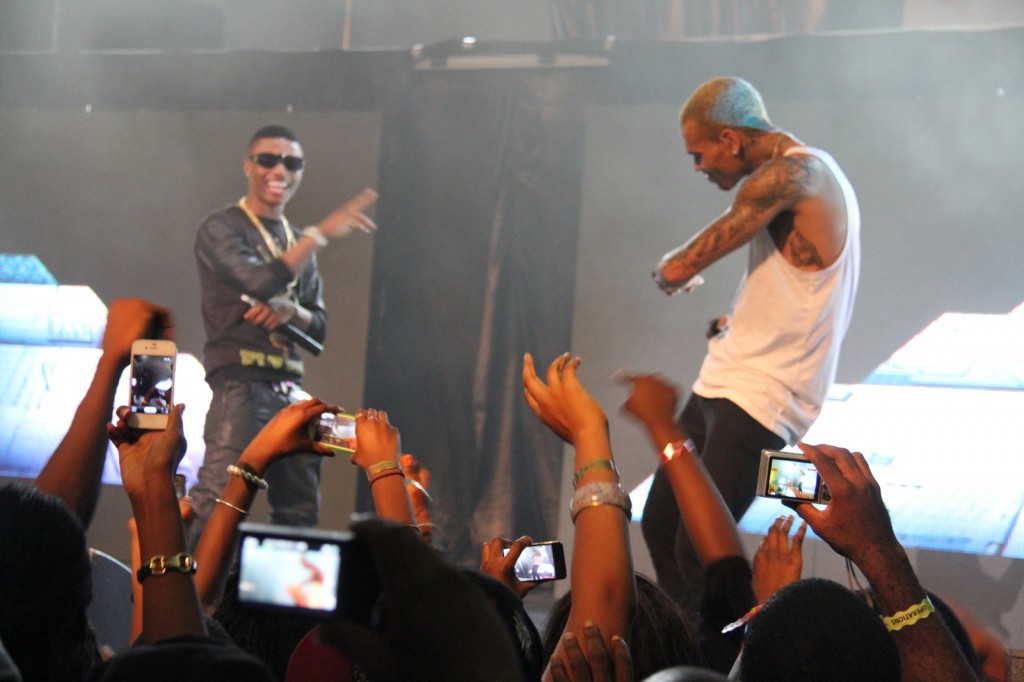 Becoming an artiste in Nigeria is no easy task as the road to stardom seems to be narrow-mouthed and pegged down. The music industry in Nigeria is stuffed with chunks of up and coming artistes. For the purpose of this article I'll refer to the up and coming artistes as Johnny-come-lately. These Johnny-come-latelies face lots of challenges which I'll be discussing about. But come to think of it, I'm not an artiste so how do I go about this?
Ok! I forgot to tell you, I once was an artiste, a rapper. Funny? Don't crack yourself up. I had to drop the M.I.C when I saw the future in a blurry trance. Besides, every boy my age was a rapper. In every family, there is a failed artiste who never leaves the status of a Johnny-come-lately. Talking about the challenges this Johnny-come-latelies face, I had to put a call through to a paddy of mine Monie E who still happens to be a Johnny-come-lately.
While chatting on phone with him he complained about being in a financial mess.
"Oh boy! I need bar to push my career o" he said
Immediately, this occurred to me that FINANCE is one of the challenges these Johnny's face because they have to single handedly finance their careers until a record deal comes by. Also, talking of record deals, are there LABELS? NO! We have glorified record studios termed as labels without A&R's. Even at that, it's still difficult for a Johnny to get signed thus making it another challenge.
I remember when I used to 'rap' I had free studio sessions but the QUALITY OF PRODUCTION? Urghhh! You don't want to imagine that, yet some Johnny's pay hugely and get wack PRODUCTIONS. I remember an instance a week back, I listened to a song by a Johnny-come-lately and the next day I had to see the Otolaryngologist. My ears hurt. And this Johnny spent about 45 grand on the production. After production, a brother needs to be recognized. And RECOGNITION seems to be a challenge. Before Patoranking got catapulted to a higher realm, he performed at Unilag in 2007, do the math. It takes time to be recognized and this is discouraging as some seeds might fall on hard rock. Even when you get recognized finally, CONSISTENCY becomes a challenge. Some labels change your style and this makes you look confused in front of your fans. Are you a rapper or singer? I can't answer that. Skales might be able to explain better.
My paddy, Monie E also hinted me on STREET ACCEPTANCE. In his words "e no easy to do song wey area go like o" this implies that it's a difficult task to get street acceptance. You have to sing about what the streets relate with to be street-ly accepted.
In this course, I met a Johnny who lives some blocks away from me and he complained that his greatest challenge happens to be PROMOTION. He said "my brother produces my songs for me but guy promotion no be here, even if I put am for music portal who sabi me wey wan download?"
"If you ask me, na who I go ask?" was the only suitable reply to his question.
On the road to stardom, you will thread sullied waters. After all, 'hear say' has it that Runtown once released an album in Enugu. So, you might as well release an album you never can tell. I just hope you don't remain a Johnny-come-lately for the next decade.
 Written by aLadin Yhusuff
@aladin_yhusuff
The contents of this article are thoughts as exclusively expressed by the writer. They DO NOT in any way or manner, represent the views of tooXclusive.com
---