Artiste – Iyanya
Album – Applaudise
Features – Banky W, Efya, Sarkodie, Dammy Krane, Mystro, Seyi Shay, Tekno, Selebobo, Harrysong, Lil Kesh, Olamide, Kcee, MC Galaxy, Patoranking, Don Jazzy, Victoria Kimani, Diamond Platnumz
Producers – Mystro, London Boys, DJ Coublon, Princeton, Selebobo, Dr Amir, Spellz, Tee-Y Mix, Black Jersey, Mr Chido
Label – TripleMG (2015)
Running Time – 1 hour+
Since the national acceptance of Iyanya's breakout single, Kukere, it won't be wrong for anyone to think he had finally arrived having endured years of obscurity when he was making music. Actual good music. Several other similar sounding singles followed, I mean he had every right to usurp his new found fame and it eventually led to his debut, sorry, first commercial album Iyanya vs Desire – a collection of things that could be consumed but had no potential of giving satisfaction. Suffice to say he had messed up his second chance at making a debut album the second time.
Enter Mr Oreo, the smooth R&B flava became the anthem of local black mans with a subliminal message of loving yourself regardless of your physical odds. Iyanya showed impressive vocal flows and lyrical versatility. He still hadn't lost it! But was losing himself in bits having OD'ed on his desire to become Africa's Dwayne Johnson. He would never have gotten the role of "The Thing" in the next Fantastic Four franchise, yet this new focus hampered my objective perception of his music especially since he rollercoastered into a series of vocal features, on all of which he failed to make a spectacular appearance.
Applaudise took Mr Oreo to his local roots, connecting him with musical tones that serenades with depth while affording him the pleasure of doing his signature wiggle. DJ Coublon produced it and also happens to be the man behind his other two widely successful singles. This left so much to be expected with the realization that he had titled his sophomore album eponymously. He starts off, taking it back to basic with the R&B cut, Wambi on which he expends appreciable vocal effort, slaying the track with a dexterity I thought he'd lost. The pace continues with the Banky W featured Baby Daddy. Mr W might be king but that "physically you badder" line has gotten really old. Nonetheless, this link up with producers, London Boys is unequivocally fly!
Mama (Nne) – a tribute to mothers, is a delightful mid-tempo number saccharined with local kicks and percussion that induces you into a sway. Bless you DJ Coublon! Ghanaian counterparts, Efya and Sarkodie join on Macoma. This attempt at breaking the market wouldn't do much, if anything at all for Iyanya. Awade with Dammy Krane is another defected attempt at Fuji, some fans may relish it perhaps because of Iyanya's command of the Yoruba dialect but I'll say avoid at all cost. In similar manner, that misnomer with Lil Kesh called Okamfo should be totally avoided. Iyanya wasn't thinking obviously and the scathing indictment of a song made me already resent Turn It Up which featured Olamide. But to my dismay, it's actually the album's other sought-after track. Iyanya and Olamide just found an amazing way to work it and it's only a matter of time before it dominates the clubs. Bless you Spellz for this one!
Seyi Shay who is utterly famed for keeping it 100 with her vocal features stepped her bar some notches down on Again. It should have been one of the album's top numbers with the most effective feature after Banky W but something just went wrong here. Victoria Kimani redeems the diva image on Yoga. Although very typical, having sampled an all too familiar beat, they kept in check within the tenets of good R&B music. If you're looking to just dance, Ocho, Egwu and Psychology would do it for you. There's barely content in the mix, only good production put to beautiful waste. Psychology is hither to the stand out track here, many thanks to Mr Songz. Commotion is painfully weak, considering it's a Tee-Y Mix production and it doesn't convey any thought at all… not even by mistake. Skip please! Then Mogbe with Patoranking, it was too much of a mess that I hit the skip button so hard, my thumb hurt.
The instrumental for Loko is perhaps the producer, Black Jersey's signature sound. It plays relative to something he'd done before for 2 other fast rising artistes, I think. Decent filler notwithstanding. Ufan samples on tuneful sounds and a beautiful rhythm. Alongside Kcee and MC Galaxy, their synergy concocts this sonorous love number on which they all faired very well. Gift is still Iyanya and Don Jazzy's winning number, although quite very silly in context and then Nakupenda wraps up the LP finally. Sounding like one of them Okoye brothers' work and featuring the talented Tanzanian songstar, Diamond Platnumz, it tilts the body of work into a slightly alternative genre yet under the afro pop/R&B umbrella. I think Diamond totally owned this song off Iyanya but unlike Macoma, Nakupenda proffers him with a better prospect at expanding frontiers of his music market in the African terrain.
The stellar effort expended in putting Applaudise (The Album) together, is badly watered down by the other excuse of songs used solely for the purpose of beefing up the tracklist. Regardless, you can extrapolate the fine works of DJ Coublon especially and other producers who created the magical framework of the album as with the likes of Don Jazzy, Banky W, Harrysong, Diamond Platnumz and may be Olamide who topped it off with spectacular vocal features. By now, it is obvious that Iyanya's lyrical artistry sucks big time and his singing is too darn lazy for a power-vocaled tenor that we know he is. You hear him struggling to stay on key when he approaches the zenith of his range while doing vocal acrobatics that sometimes span into hurdles. As such, his creative person cries for a revaluation because he has defaulted at being the fulcrum that evens out the imbalance of his musical exertion. Long story short, Iyanya is still not the total package.
Rating – 2.5/5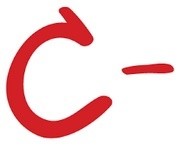 Reviewed by Jim Donnett
@jimancipation
The thoughts expressed in this article are solely the author's. They are not in any way connected with, or a representation of tooXclusive.com