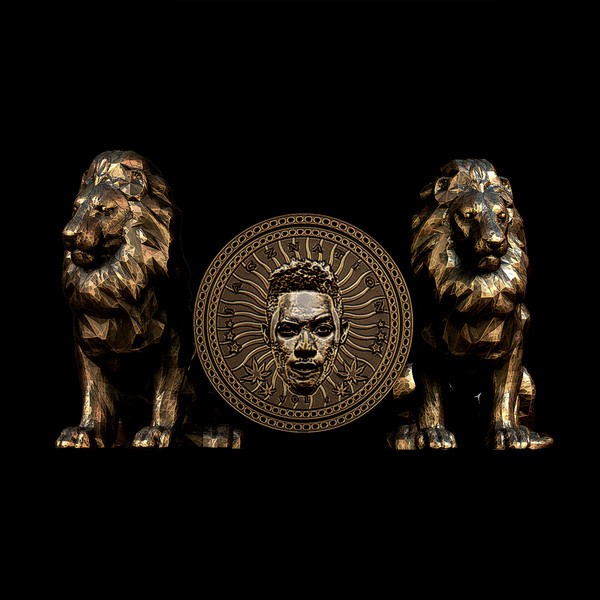 Artiste – Jesse Jagz
Album – Jagz Nation, Vol.1. Thy Nation Come
Features – Lindsey, Brymo, Wizkid & 9ice
Producers – Jesse Jagz, Kid Konnect, Samklef, Shady, Phaze Hop & Guilty Beatz
Running Time – 01:20:44
Record Label – Jagz Nation (2013)
Ever since Mr. Jargo announced his migration from 'Chocolate City' to 'Jagz Nation' guarded by two lions; we have been anticipating the album he promised like it was the pathway to salvation and the producer did not disappoint us thankfully…running naked is now understandable as Jesse Jagz has unleashed his musical brilliance packaged in a sophomore album titled 'Jagz Nation, Vol.1. Thy Nation Come' on an unsuspecting audience. Housing 18 tracks (including an intro and skit) and boasting guests like Wizkid, Lindsey, Brymo and 9ice; Jesse Jagz has magnificently grown and evolved and shows this as he takes the music into a deeper realm compared to his debut offering 'Jag of All Tradez'. Although it might be too soon to tag the LP using the word 'classic', we can confidently use it's synonym 'tour de force' and crown Jesse Jagz the hottest mainstream MC in Nigeria at the moment. 'Thy Nation Come' in one word? Revolutionary!
Digest our track-to-track review and familiarize yourself with the album's hottest points:
1.     Intro: The 1:36 seconds intro sounds strange, heavy, raga-ish, solid, and strong and sets the mood for a mind-blowing musical adventure.
2.     Burning Bush (In Memory of Hadiza Aboki): Opening the album properly with an emotive yet inspiring piano chord before transcending into the rich instrumentation, 'Burning Bush' is dedicated to Hadiza Aboki. The former afro-pop act bares his vulnerability as he sings lyrics like; 'Early in the morning, when she feeling lonely, she say Jaga pray for me, Keep my enemies away from me…', the depth of this number can hardly be over- exaggerated.
3.     Bed of Roses: A hustler's prayer? A clean hip-hop cut! Affirming the fact that his rapping skills are over-looked, Jesse continues engineering this musical garden (Jagz Nation, Vol.1. Thy Nation Come) with 'Bed of Roses'.
4.     Desire: Already proving that he is a musical chameleon, Jagz forges deeper into the raga genre with the inspiring and oriental influenced 'Desire'. Perfectly fitting into the musical identity of the LP; Jesse wails, 'Jah protect me when the evil man come and me don't have a gun'…and after the superb guitar riff at the middle of the track he continues with 'everyman will run away, if day never came and no sun again and we only got the moon to stay'. 'Desire' might be mistakenly for a gospel number by virtue of the momentous message.
5.     Where You At?: Jesse Jagz wears his 'Jag of all Tradez' skin while trying to retain his lyrical depth on the banging yet tiring fifth track. Targeted at the clubs, dance-floors and behind-closed-doors, 'Where You At?' might not pack the punch but it is a pretty decent offering.
6.     Mamacita: Just like its predecessor Jesse confesses his libidinous wants on the magical fusion of rap, raga and pop christened 'Mamacita'. Brilliantly divided into two; the erotic part and the section where Jesse excretes hot un-sexual rap bars, the complex track is one of the Nation's focal points.
7.     Sex & Scotch: Unlike 'Mamacita' and 'Where You At?' Jesse holds nothing back 'Sex & Scotch'. The track title or 'Bestial & Boozed-up' (like we like to call it) says it all; 'S&S' may not be about chains and whips however its carnal content maybe be censored as being not suitable for individuals under 21 in some states.
8.     God on the Mic: Ibn Abaga has his Kanye West moment with 'God on the Mic'. Digest these lines – 'Hurled from the sky like a discus, A god has fallen from Olympus, Dethroned from high, Thrown from the sky…formed from the remnants of Optimus Prime, In the darkness words formed in his mind-blind, Double edged sword state of rhyme, so a nigga got resourceful with his time…', Jagz serves a jaw-dropping song worthy of the ovation.
9.     International: Jesse brags about his flow on 'International'.
10.  Steady Going: Rapping obviously one of his strengths, Jesse flexes this muscle again on 'Steady Going'. Stellar hip-hop production solely sold this number, then adding the brilliance of Jesse.
11.  Jargo (Feat. 9ice): Jesse enlists the iconic 9ice to deliver one of his best hooks in recent times on 'Jargo'. Drawing inspiration from Chinese music mostly Taoist music and Yayue and Yoruba indigenous music, the emperor of Jagz Nation assisted by 9ice tell(s) an epic tale. Jargo is a testimony that 9ice still has the X-factor and can make a massive comeback if the cards are played right.
12.  Pedal to the Floor: Jesse soars as usual on another deep rap number.
13.  Sativa Skit: A slight hilarious skit where Jesse is being interrogated by officers over 'a little green'.
14.  Sativa (feat. Lindsey): Arguably celebrating the world's most popular herb is 'Sativa'. Project fame finalist and seasoned vocalist Lindsey joins the Rastafarian movement by employing her soothing vocals and the leader Jagz rants on moving instrumentation.
15.  After Party (feat. Brymo): Brymo brings his signature voice to join his former label mate in the new nation and the result is 'After Party'. We cannot say we are screaming about the breezy collaboration still the track has some high points; for instance Jesse still keeps the lyrical content on check ­ – "Locked up niggas found the key" that's a line in reference to their Chocolate City departure, then Brymo's captivating chorus. We love this nation!
16.  Redemption: The project's haunting lead single is intoxicating as lead singles get. Despite announcing the organic sound the album possess, the game-changing 'Redemption' reassured followers of Jesse Jagz that his sophomore album would be worth the wait.
17.  Bad Girl (feat. Wizkid): We are gladdened that Star Boy Wizkid finally decided to challenge himself lyrically and soulfully when called upon by Jesse Jagz. 'Bad Girl' is a bad banger, with a steamy hook credited to Wiz and Jesse leading the way we did not expect any less.
18.  Selassie: Saved the last for best? Selassie closes the musical journey in grand style. Kudos to the brains behind the arrangement of 'Selassie', the production and especially the refined background vocalist who drove the song home towards the final seconds of the album; before it changes to the hidden 'outro' which is very similar to the intro. We would kill to see this number served live.
Reviewed by Ogaga Sakpaide [ @Ogagus ]


"ALBUM REVIEW: Jesse Jagz – Jagz Nation, Vol.1. Thy Nation Come", 5 out of 5 based on 1 ratings.
---