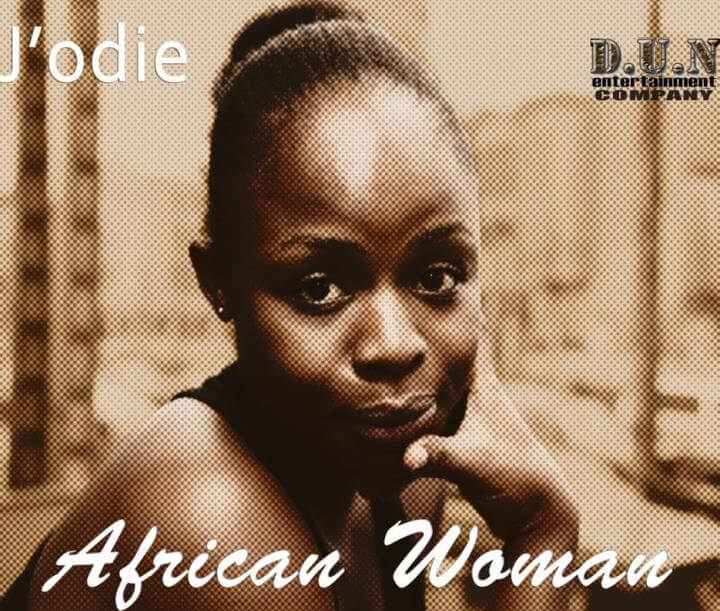 Artiste – J'odie
Producers – Wole Oni & Phat-E Productions.
Label – DUN Entertainment (2012)
West African Idols spat out talents like Timi Dakolo, Eric Arubayi and Joan Ekpai to name a few yet only a handful of these talents have been able to quench the thirst of music lovers with an album. J'odie who found fame on that very stage declares she is an "African Woman" with her debut joining the likes of Omawumi and Timi Dakolo. The richness of the continent shows in the 10 track-LP which explores genres ranging from New Age to Folk to Techno proving the African Woman knows no bounds.
The songbird loses her mind on the first track as sings "…to many people will ask me why, I let the devil take away my halo enough to declare… I Lost My Mind…"; the song has elements of Latin music and her voice glides over the drums and electronic guitar dominated instrumentation. She decides that her life is in her hands in "My Own Story", the pop-rock number is brilliant with the dramatic u-turn from her mellow verses to the somewhat up-tempo chorus. 
Fans and critics alike should look out for the love ballad "Biko", a power ballad with actual power and emotion. The songbird explores different tones of her voice, layering them beautifully to build up the emotional intensity  achievable due to the vulnerability of voice with spine-tingling ad-libs. J'odie gets her 'Enya' on for "Akpona Igbunu" sung mostly in her native dialect 'Urhobo', the vocal wonder shows her expansive range, pitch-perfect scaling, vocal layering and transposition fuelled with emotion so effortlessly she makes singing looks like child's play. You might not understand what she is saying but your ears will beg for more.
An ode to mothers on "Oh Mama", reaffirms the fact that the diva knows the craft, giving us Beyonce at a point, and P!nk at another then you feel a little Mary J. Blige in the mix. The potential single and album titled "African Woman" sees J'odie taking listeners to the dancefloor as she celebrates the beauty of the African Woman, and she builds a kingdom on the dancefloor with the head-bumping dance number. Village love ignites on the folk-esque "Under The Mango Tree" which was the second single she blessed her fans with early this year; the  tale of love continues in "Sugar Coconut". A baby's love is preached on the smash and award-wining "Kuchi Kuchi", a moving and timeless song.
Bottom line, apart from the undeniable musical chemistry between J'odie and the uber-talented 'Wole Oni'; "African Woman" is a testimony that African music is classic and timeless, sadly she might not enjoy the success of mainstream albums nonetheless this album will rival releases in 10 years time. Yes! It is that good, An African Classic.
Follow the reviewer @Ogagus_

---